Rate Now
Share Your Experience
Have you seen Dr. Janine Blackman?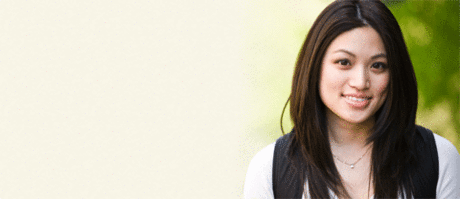 Birth Control
Get the facts about birth control so you can decide which type is right for you.
20 Ratings with 10 Comments
5.0 Rating
April 10th, 2014
Very knowledgeable
1.0 Rating
March 23rd, 2014
Don't waste your money
1.0 Rating
October 27th, 2013
In the end I was just a $ sign
The name of Dr. Blackman's office is RiverSoul Wellness. The office receptionist started off nice on phone and the appointment was easy to get...they had a weird waiting room though because no one greets you and you can't let the receptionist know you are there waiting. They had me sign a 1 page policy paper but then after it was signed, gave me 3 missing papers, detailing some extreme policies like a $100 cancellation policy, must give 7 days notice in advance, and charges for phone calls. Dr. Blackman explained how treatment will be and took my medical history and chief complaint, but gave no physical exam. While I spoke with the Dr. she handed me a credit card authorization form to fill out, on the spot, and I felt rather pressured to do so. She ordered my lab work, brought me only some of the nutritional supplements I would need to buy (she needed to order more), said she would start me on some supervised prescriptions that might change, and set up a follow-up appointment. After I left, I discovered an unwanted procedure (around $800) charged to my credit card despite repeated requests not to. I gave no informed consent. When I called back minutes after appointment ended to question about this surprise additional procedure, the receptionist easily became rude. I was worried then and ask for the Dr. to call back-- twice-but no call backs. I sent an email too. The pharmacy called me to confirm the custom prescription. I tried calling the office first thing next morning, again call not returned. Later the office called back after 11 am. The receptionist first said it was too late to take the extra charge off. I pointed out that I had called right away. She finally agreed to take that extra charge off my credit card but said Dr. Blackman was insulted and is now dropping me as a patient!!! I was shocked! At first I thought the receptionist was mistaken, or not giving the correct messages to Dr. Blackman! So I left yet another message to speak with Dr. Blackman, thinking this would all be straighten out. I mean who abandons a patient like that, for inquiring about and extra charge??? Then after still not receiving not even one phone call and beginning to feel quite duped, I had to call the pharmacy to cancel the prescription that was already compounded for me. The pharmacy said I was responsible at first, until I explained that Dr. Blackman had DROPPED ME, not the other way around, and in less than 24 hours, before I could even pick up my prescription. I sent a letter to Dr. Blackman requesting a full refund since I had expected a medically supervised program (not a half baked one). I then went to dispute the credit card charges by calling the number listed on my billing statement--it turned out it was Dr. Blackman's personal number, much to my distress. A letter from her was posted fifteen days after my appointment saying I would not receive a refund (for my 'complex physical exam' charge) and that I was "tracking" her because I called the number on my billing statement. Wow! Why would she even have her personal number listed there? Most businesses list their number or their billing office number. To sum this all up, I had a horrible experience with Dr. Blackman. I feel that she is unethical and that I have been taken advantage of for monetary gain. This is my personal experience with her and her center. I cannot in good conscience recommend her. I have reported this to the BBB and will file also with the Medical Board.
2.3 Rating
February 20th, 2012
overpriced, fake
5.0 Rating
December 28th, 2011
Great Doctor
Felt very comfortable with her. I felt like she was listening to figure out my root problem and I feel confodent that she will help me get my health back.
5.0 Rating
November 1st, 2011
Excellent doctor
1.0 Rating
October 7th, 2011
I went to Dr. Blackman about hormone replacement, she was nice but when she gave me the hormones she didn't tell me how to take them or explain them and DID NOT SAY YOU MUST TAKE THEM TOGETHER. I was on estrogen and progesterone and the progesterone made me feel bad, so when I called I had to make an appointment just to ask about if I could just taking the estrogen, it was another 150-$200. I called her office and would leave messages. Well time went on and she didn't call back and the accupuncturist who shared her office seemed very aggrevated when I would call and he would say I have given her the message. So I was feeling sick when I took the progesterone so I stoppped and kept on with the estrogen, thinking she would call but she never would call me back so time went on and I had left my question on the phone and when she didn't call back I felt that it was okay to take, because SURELY SHE WOULD HAVE CALLED IF IT WANSTN. I had spent so much money that I didn't want to start all over with another doctor so I was ignorant in staying with her. I finally got an appointment (which was not easy) and I told her what I had done and a that friend had told me it was dangerous and she said it was and that I could get cancer very matter of factly. When I told her that I had been trying to get intouch with her and ask her if it was okay just to take the estrogen all this time but she wouldn't return my calls she just blew me off. Well now I'm having a biopsy. If she had answered my messages, instead of me having to pay hundred of dollars to have her tell me what she should have informed me on the first visit I would not be in this so situaion. I am very unhappy with her and DO NOT RECOMMEND HER.
5.0 Rating
April 16th, 2011
1.0 Rating
January 10th, 2017
Nearby Doctors

Dr. Janine Blackman is similar to the following 3 Doctors near Bethesda, MD.