Rate Now
Share Your Experience
Have you seen Dr. Janine Jensen?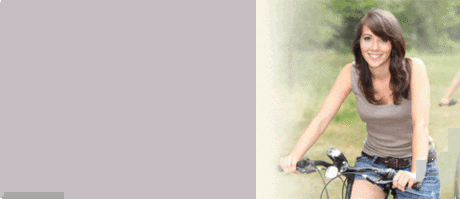 Endometriosis
Get the facts about endometriosis, including symptoms and parts of the body that may be affected.
37 Ratings with 9 Comments
1.0 Rating
August 8th, 2017
Worst Doctor with Worst Bedside Manners
Don't see this woman. She is very rude, condescending, and not compassionate. I have IC and I tried to get her to help me with HR paperwork on muliple occasions because I was directed by my company to do so. She is extremely by the book and questioned my motives; I felt like I was in a court room rather than her patient. She doubted me, belittled me, and mocked me. This is the third time she has treated me so terribly and I left crying. She supposedly knows her stuff very well and is very smart, but she treats people like crap, even her own employees. I'm done with her emotional abuse and how she treats others. I couldn't believe how she treated me, like I was fraud or something and she kept chuckling at everything I was telling her. When I would say something, she would interrupt me and correct me, like I had to be politically correct for her sake. I've never had a doctor mistreat me and not treat me as a genuine person before. She treated me like I was up to no good, like she knew my character and who I was off the bat. I've tried to have conversations with her about my condition, I've asked questions, and she will just respond in lecture mode and make me feel 1 inch tall, getting worked up and annoyed with me. Very cold person. Doesn't care about her patients. When I called around looking for another doctor, two other people said they heard of her and that she had a reputation as being rude, condescending, and negative towards others. If other doctors in the community ostracize her, that says something. Her Physician's Assistant Karen is really nice and helpful. But that's about it. I don't want to go there anymore and bring them business. Even her own employees complain about her and have expressed how vile, temperamental, unapproachable, and unpredictable she can be. Janine Jensen is a witch.
1.0 Rating
October 12th, 2016
She should retire. That picture is 25 years old
5.0 Rating
February 3rd, 2015
EXCELLENT, I would give her 10 stars if I could
I have met countless doctors all these years, NEVER have I met anyone like DR Jensen. She goes out of her way to take care of her patients. She picks the phone to speak with you were other doctors don't even give you the time of day; unless you go to the office-so they can bill you. I highly recommend DR Jensen.
5.0 Rating
December 22nd, 2014
Love Her!
Love Dr. Jensen. She is very gentle and true professional at what she does. An excellent doctor.
1.0 Rating
May 2nd, 2014
Not very nice, doesn't listen to patients.
Ask every time for a printout of what treatment was done and written instructions for at home and she never gives them to me. The medication instructions from pharmacy that she had given them were wrong and it put me in the hospital. This Doctor needs to be more helpful and understanding and should always give older patients that have hard time remembering things written instructions as they are requesting its a must.
1.0 Rating
October 17th, 2013
Beside manner of a rock.
I understand she is very qualified and respected in her field but that didn't count for her cold and in my opinion unapproachable demeanour. She wasn't interested in my concerns and made me feel like I was wasting her time during consults. After a life long horrendous history of menstrual agony and 3 years of MEANopause I went to her to discuss my options. After a few questions and basic tests she basically told me to suck it up. Most awful doctor ever.
5.0 Rating
January 30th, 2013
It is hard to believe some of the negative postings here given that I never had a bad experience with her. She listens and addresses my concerns. She is very professional and has good bedside manner. She goes through my file and reminds me of what tests I need to get. I am really happy that after 20 years I finally found a gynecologist I can trust.
1.0 Rating
August 5th, 2011
It was my first and last visit. She may be an excellent URO/GYN as she trained with the best (I was previously a patient of her trainer's associate, & I really miss that wonderful doctor). I made the "mistake" of seeing her for straight GYN care & she couldn't have been less interested (she has nurse practitioners for that, but who sees a NP unless they've met the GYN who supervises them first? Definitely not someone who's had URO/GYN problems in the past and cancer, that's for sure! Wouldn't you want to meet the GYN first? And wouldn't she want to know who her NPs are treating?). Dr. Jensen started my visit by telling me all the reasons I don't really need GYN care. After all, I've had breast cancer with mastectomies & my ovaries are out... She doesn't think I need pap smears every year because of a long, negative history...Since my oncologist is managing my cancer she doesn't need to know anything about it...There is a "miniscule" chance you'll have uterine bleeding because you're on "unopposed estrogen".She did my pap smear but didn't even bother to examine my axilla on the side where my lymph nodes were removed just in case. And, she said she deferred a rectal exam because I'd had a colonoscopy 5 years ago and was due to see the gastroenterologist.Sorry, but as a cancer survivor and a health professional I'd say there is a "miniscule" chance I'd ever go back to her. If my pap comes back positive I'll just get my pathology report and take it elsewhere.
5.0 Rating
September 2nd, 2010
Her treatments changed my life!!!
I lived for 15 + years with weekly to monthly bladder pain and I was never given a proper diagnosis or treatment utill I met Dr. Jensen. She was able to treat my condition and I have been pain free for the last five years. She truly changed my life! :o)
3.0 Rating
April 15th, 2017
5.0 Rating
April 27th, 2016
5.0 Rating
March 1st, 2016
Nearby Doctors

Dr. Janine Jensen is similar to the following 3 Doctors near Long Beach, CA.