Rate Now
Share Your Experience
Have you seen Dr. Jason Barnett?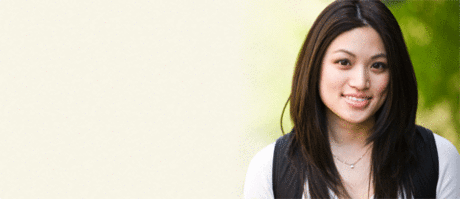 Birth Control
Get the facts about birth control so you can decide which type is right for you.
52 Ratings with 15 Comments
5.0 Rating
July 25th, 2017
Very nice office and staff
1.0 Rating
March 12th, 2017
only if you like toil and trouble
5.0 Rating
January 9th, 2017
Great Doctor and Staff
I have been going to see Doctor Barnett for 11 years and have never had an unpleasant experience. He and his PA's have taken the time to get to know me, and build a thorough and up-to-date medical history via their copious notes. The only challenge I have faced is getting to speak with someone live when trying to make an appointment. Once you sit in the waiting room for a few minutes you will see the issue. Multiple patients are calling in for appointments or script refills every few minutes. If you are looking for a new doctor in the Metro East, this one is superb.
5.0 Rating
September 23rd, 2016
5.0 Rating
April 25th, 2016
3.0 Rating
February 21st, 2016
during 40 years of customer service work, i have experienced some very good and some poor customer service. i realize that there will almost always be some sour gapes. i have often been asked to recommend service providers to others , but most of the time i declined because i didn't have personal experience with the providers in question. i am not in the habit of posting reviews. my personal experience with the doctor's office operation leads me to comment that i am severely disappointed with the doctor's staff. in this circumstance, i feel that a word to you may prevent another unpleasant experience. please consider a different choice.
5.0 Rating
September 25th, 2015
1.0 Rating
November 17th, 2013
Office staff and billing issues
The office staff is not professional and you feel like you are bothering them when you call. They do not identify themselves when they answer, so you never know who you spoke with. They have problems billing insurance correctly-I had to call 7 times to get a well visit billed correctly, and it was still billed wrong.
1.0 Rating
November 12th, 2013
Something needs to be done!
I don't normally write in to these reviews. I have had a terrible experience with Jessica Morris P.A. , and also Dr. Barnett. My biggest complaint is with the rude unprofessional staff. I have been a patient there for about 5 years. At first they were very good. I have seen a major decrease in patient care. I seen Jessica P.A in Sept. I had a bad cough. She told me to eat honey. Gave me some cough medicine and Z PAC . I called back 10 days later to tell them I was still bad. I really needed a steroid. I am prone to Broncitis and normally that's what they give me. Of course they said no they wanted me to be seen. I wasn't able to make it in for a week later plus didn't have $ for another copay till I got paid. by this time, I seen Dr. Barnett. my cough was horrible. He didn't even send me for chest X-ray and said I had pneumonia...go figure. he gave me more cough medicine and Leviquin( which is a good antibiotic). I followed up in 7 days as requested and was still sick. He finally sent me for chest X-ray. I was very congested in my nose and ears etc. at this time. The chest X-ray was clear. he referred me to Pulminologist. I couldn't be seen for 2 weeks. All I was asking for was another antibiotic because I was so congested and my ears were hurting. His office staff told me theft there is nothing else they could do for me and literally hung up the phone on me. I cannot believe they amount of $ they charge people and this is the kind of care they give. I will be following up with our Attorney General and medical board for the treatment I have received from this Dr. And his staff. By the way mysteriously Jessica Morris P.A. Is not with them anymore. There has been several complaints about her. The staff is absolutely unprofessional. He needs to be forced out of practice.
3.7 Rating
September 18th, 2013
Terrible staff
This is good doctor, but staff is terrible. They were suppose to forward a referral to a specialist for my husband. Never did it! When I called to question them about it, they scolded me for calling so much. Rebecca rudely told me she would fax it to specialist and call me back..she never did. I had to call again to resolve. We reported our experience to essence today.
5.0 Rating
July 21st, 2013
Mr.
5.0 Rating
July 31st, 2012
Nearby Doctors

Dr. Jason Barnett is similar to the following 3 Doctors near Maryville, IL.