Rate Now
Share Your Experience
Have you seen Dr. Jason Bundy?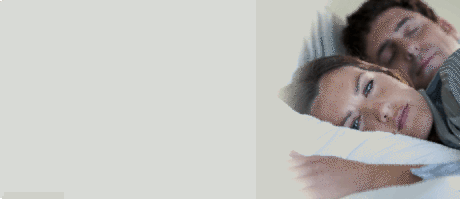 Insomnia
Get the facts about insomnia, including the different types, who gets it, and what causes it.
16 Ratings with 11 Comments
5.0 Rating
May 13th, 2016
Great Doctor
I found him to be polite and explain my options to me, took his time and was very pleasant. I was concerned at first, since the reviews I read were not very positive but a neoology department refered me to him and swore he was awesome. And he was. His whole staff was. I think people who have good experiences just don't take the time out to write reviews. And truth me told, I am hard to please. He was WONDERFUL. I have a list of crap doctors and Dr. Bundy is by far in my top 5 of good ones. :)
1.0 Rating
July 17th, 2015
please get a second opinion
wow....save your money....Doesnt look at the MRI (because it is not important). Tried to say that my neurosurgeon is wrong. Gave me a completely wrong diagnosis( I dont have bowel or bladder problems of which he didnt even ask me). 5 minutes later, states that my case is too complex. But he gave me a prescription for pain killers!
5.0 Rating
June 14th, 2015
Thanks Doc Bundy!!
5.0 Rating
January 13th, 2015
Great Care-Highly Recommend
I was shocked to see several negative reviews online, but I suppose it is usually the few people that feel they had a bad experience that love to write these reviews were you can remain anonymous. I had a great experience here. I found Dr. Bundy to be knowledgeable and caring. I had no issues at all with the staff. I was satisfied that he took my medical conditions seriously and offered several options for relief. I got what I came for and would send any of my family or friends to him.
2.3 Rating
July 10th, 2014
No Follow up. Staff made joke of my problem behind my back
The doctor spend lots of time with me but couldn't resolve my problem. He said he knew of a Dr. that could help me but never followed up to get me the name. I found another one on my own. When the doctor asked his staff to check on something about my problem, I could hear them make fun of my medical issue. That was upsetting and I should have said something. The staff needs replaced.
5.0 Rating
September 26th, 2013
Best Doctor I have been to for Pain Control
I have been treated by Dr. Bundy for several years. The staff has always been friendly and easy to work with. Dr. Bundy has helped me so much!! He takes his time to listen to me and than explains in detail what treatment he can use to help me. I can only say this, he is the best doctor I have been to for help. And I tell any friends or family to use him if needed.
1.0 Rating
July 26th, 2013
This one's behavior is rude and arrogant. During the appointment, he refused/evaded answers to questions I had and focused only on repeating the same litany he started our appoint with. Save yourself time and money.
1.0 Rating
April 23rd, 2013
Rude, no bedside maner or compassion!
I would not take my dogs to this man for treatment ... He is always in a hurry, rolls his eyes when asked to explain things and is down right rude. He acts like he is doing the patient a favor and talks down to you. He charged me today for an office visit and did not even examine me. I have filed a formal complaint against him through my insurance company. Im in more pain now than when I began treatment there and I sm seeking a more qualified, compassionate doctor WHO LISTENS! BEWARE IF YOU ARE USING ANY TYPE OF STATE ISSUED INSURANCE BECAUSE HE WAS OVERHEARD TELLING A COWORKER ABOUT HOW TIRED HE IS OF SEEING.PR'S on MA!
2.3 Rating
February 24th, 2013
Policy Overrules Patient Care
Although I understand protocol and administration run all medical care today, Dr. Bundy had an opportunity to drop it (by being true to his computer age) behaved like an automaton around schedule and trying to help. He repeated to me three times, although I understood the first, that it is not "our policy to transfer care to another doctor in our office" even though it would have been expedient and helped my mother. Perhaps I long for a different way and most doctors are tied down by their policies and medicare, etc., but really, seemed like he was more interested in having us follow policy than getting the simple epidural shot performed for my mother.
1.0 Rating
May 20th, 2011
Dr does not care
2.0 Rating
April 25th, 2017