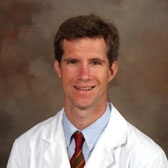 Orthopaedic Surgeon
15 years of experience
Video profile
Accepting new patients
Brought to you by
Patient Reviews
Overall Rating:

Total Ratings

10

Total Reviews

3
Ratings

| | |
| --- | --- |
| 5 stars | |
| 4 stars | |
| 3 stars | |
| 2 stars | |
| 1 star | |

| | |
| --- | --- |
| Ease of Appointment: | |
| Promptness: | |
| Courteous Staff: | |
| Accurate Diagnosis: | |

| | |
| --- | --- |
| Bedside Manner: | |
| Spends Time with Me: | |
| Follows Up After Visit: | |
| Average Wait: | 19 minutes |

| | |
| --- | --- |
| Ease of Appointment: | |
| Promptness: | |
| Courteous Staff: | |
| Accurate Diagnosis: | |

| | |
| --- | --- |
| Bedside Manner: | |
| Spends Time with Me: | |
| Follows Up After Visit: | |
| Average Wait: | 19 minutes |
Write a Review
My experience with Dr. Folk was satisfying due to his obvious expertise, past experiences, and willingness to listen and answer questions. I would not consider using anyone else for orthopedic matters.
Dr Folk seems great and very knowledgeable, the staff was excellent But pack some supplies for the wait time. Book, snacks, survival canteen, computer, maybe some pillows and a blanket. Wait time was 2 hours from appointment time and add on 20 min because got there early. this compared to 10-15 min with doc. Follow the old Boy Scout motto "be prepared". it was worth the wait, but would have been a lot better if someone had let me know he was running way behind or perhaps called to say stay at home an extra hour or so.
by kpm/sc on
Aug 21st, 2011
I visited Dr. Folk in November 2010, he diagnosed the hip labral tear and was able to repair it surgically. He explained the entire process to me along with the recovery time. Dr. Folk is knowledgeable in this field and I was impressed with him in all aspects.