Rate Now
Share Your Experience
Have you seen Dr. Jason Green?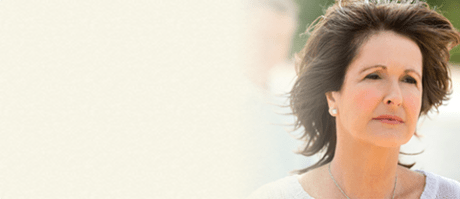 Metastatic Melanoma
The facts about metastatic melanoma, a serious skin cancer, including signs, symptoms & what happens to the body in each stage of cancer.
119 Ratings with 49 Comments
1.0 Rating
September 5th, 2017
POOR ADMINISTRATION
I HAD SCHEDULED A APPOINTMENT FOR A FULL BODY SKIN CANCER SCREENING. AND SEEING HOW DIFFICULT IT HAS BECOME TO FIND DOCTORS THAT TAKE SPECIFIC INSURANCE PLANS I ALSO HAD MY INSURANCE COMPANY VERIFY (WITH LISA) THAT THEY WOULD ACCEPT MY PLAN. AT THIS POINT I SCHEDULED THE FIRST AVAILABLE APPOINTMENT. ONCE THERE, I WAS SENT TO THE EXAMINING ROOM AND TOLD TO GET UNDRESSED AND THE DOCTOR WOULD BE IN SHORTLY. HOWEVER, WHEN THE KNOCK CAME ON THE DOOR IT WAS A FEMALE ADMINISTRATOR THERE TO INFORM ME THAT THEY ,IN FACT, DO NOT ACCEPT MY INSURANCE PLAN AND IF I WOULD LIKE, THE DOCTOR COULD SEE ME AT FULL PRICE SEEING HOW I WAS ALREADY THERE. LISA WOULD NOT EVEN LOOK AT ME AND THE DOCTOR DID NOT HAVE THE COURTESY TO APOLOGIZE EITHER. VERY BAD EXPERIENCE.
5.0 Rating
July 27th, 2017
Skin Cancer
I have had basel cell skin cancer in the past and I've seen many Dermatologists in my lifetime. Dr. Green did a full body scan, honed in on problematic areas and did necessary biopsies. He also recommended treatments for my roceasa and milia. I am very pleased with Dr. Green and his staff. I did not mind a 30 min. wait. Once I was in a room in the back Dr. Green came in promptly and spent all the necessary time to do proceedures and answer all of my questions.
1.0 Rating
April 30th, 2017
I've seen this Doctor about a year ago, and I want to mention first. I'm in my mid 60's and I've been in from a many doctors in my time. This had to be the worth experience I've every in contoured. He entered the room after a 10 minute wait, he had 2 assistants with him of which I believe were students of Dermatology. First he didn't reed my chart and wanted me to disrobe. He couldn't have been in the room for more then 2 minutes. Then when I ask him if he would take a growth off, his reply was. We're not here to make you pretty. This man is a disgrace. Then the office where he was working called me to follow up and ask if I wanted to come in and didn't hesitate to tell me Dr Green was no longer there. It sounded like they were calling all patients that might have a problem with him. Now I know why he opened his own practice, that way he has control. Not a good person. He should be a used car salesman.
5.0 Rating
March 21st, 2017
Dr Welby
1.0 Rating
October 11th, 2016
I Don't Think He Cared.
I had a recurring skin condition. I went to my first appointment with Dr. Green. He leaves me waiting in an examination room for overt half an hour before I even see him. He spends maybe 5 minutes chatting with me, doesn't even bother examining me, gives me a prescription for a cream and sends me off. I ended up going to see another doctor. The only reason I gave him a 1 is because I could give him a zero.
5.0 Rating
October 9th, 2016
5.0 Rating
September 19th, 2016
What an amazing experience.I was a bit apprehensive having this procedure done ,but Dr.Green was amazing !He took his time to explain to me everything ,what to expect before and after.His staff is wonderful.It was an all around warm caring,highly professional experience. I'm thrilled with the outcome and would highly recommend him to all my friends and family.He's the real deal a smart knowledgeably caring doctor.
5.0 Rating
September 11th, 2016
Continued care....
5.0 Rating
September 4th, 2016
1.0 Rating
August 22nd, 2016
Paralegal
I really liked Dr. Green when I initially visited him. His treatment worked and he told me that if I ever had the same problem he would refill the same treatment. I called for a refill last week and it turned out that he had moved his office to Deerfield. I was told that they would refill the treatment but it never happened. I was told his office was open today and that they would help me then. I have waited over a week with a breakout for this refill. Today I called and said that the refill was not called in and the assistant said she needed all of the information. I called my pharmacy and gave her all of the information and she called me back and told me now that I need to come in when Dr. Green told me that he would refill any time I had another breakout. Thanks a lot. I am now over 45 minutes away. I could have gone to another doctor by now but instead have been suffering all of this time and have to now look for another doctor that is closer to me.