Rate Now
Share Your Experience
Have you seen Dr. Jason Krutsch?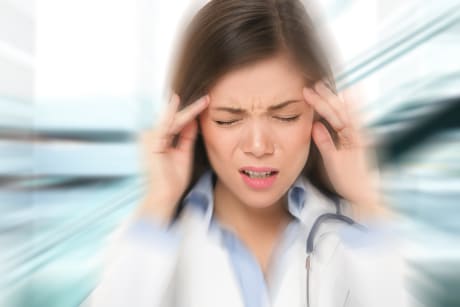 Migraine
Get the facts about migraine headaches, including the different types of migraine and migraine triggers.
Quality Rating
Highly Satisfied
69 Ratings with 16 Comments
5.0 Rating
June 22nd, 2017
Kindest most compassionate & knowledgable doctor
I traveled all the way back from Alabama to have Dr Krutsch & his amazing staff do a back procedure. I had always used sedation when having these done previously because I was always so anxious. Because I was flying out the next day I opted for no sedation. What a gentle man! He said anytime it feels uncomfortabe to lethim know and he would sliw down the injection. By gosh I barely felt anything. And my neck, left & right arms are completely pain free!!! OMG thank you Colorado Pain!!! I'll be back!!!
5.0 Rating
November 2nd, 2016
Dr. Krutsch
I would recommend Dr. Krutsch to anyone looking to find a "great" doctor. I have been seeing him for about 8 years after having seen two other pain doctors that I did not care for. Doctor Krutsch, however, is the best by far. He is kind and has a great demeanor. I wouldn't see anyone else. You won't be disappointed.
5.0 Rating
October 28th, 2016
GRATEFUL!!!
I have been a patient of Colorado Pain (Golden, CO) since they took over Red Rocks Pain several years back. The change in ownership was a blessing for sure! I've struggled with spinal issues for almost 30 years from being fused at several levels to spinal stenosis and a host of other issues. This clinic isn't a pill mill and they do everything they can to work with the patients in providing various procedures to include trigger point injections, RF/Nerve blocks (ablations), epidural steroid injections and many more. Because of the procedural team there, I went from being absolutely terrified of needles and the procedures to a place of looking forward to seeing the team when I am scheduled for treatments. Dr. Jason Krutsch is the most compassionate, kind and caring doctor I've ever had the pleasure to work with. He is hands down the best pain management doctor there is. I'm very grateful that I am in the care of Dr. Krutsch and Colorado Pain in Golden, CO.
5.0 Rating
October 26th, 2016
Mrs.
5.0 Rating
October 3rd, 2016
A Real Doctor
Dr. Krutsch is the real deal. He is very methodical in his approach to your pain as an individual that has special unique technics to getting results that you will be amazed. I've been struggling with back pain for over 15 years and Dr. Krutsch is the first one that really knows how to evaluate your circumstances and then treat it to get a pain free result. I would strongly recommend him to everyone who wants real results.
5.0 Rating
September 21st, 2016
Michael Johnson
First off, the staff there makes you feel at home and they are always helping with a smile. I see Michael Johnson every month to discuss pain levels and for the past year, he genuinely cares about people and listens to them, is very personable, and that is what makes people feel good about going back time and time again.
5.0 Rating
August 29th, 2016
Patient
Dr. Krutsch is amazing...He has amazing bed side manners and is very caring about his patients. Highly Recommended...
1.0 Rating
April 21st, 2016
Bummer
Can I give a zero, because that is the care and concern I recieved. I arrived before my appt. Yet, could not be seen because i was only 1 min. Early, after getting lost twice on the way to the appt. I was told that I needed to fill out the paperwork and should have been 45 mins. Early, it wasn't mentioned in the phone call reminder or the text message. They moved the next patient into my spot, but still wouldn't just give me that person's spot. I got the email after I got home, it said to be 15 mins. Early. Not 45
5.0 Rating
September 14th, 2015
Chronic Pain Patient
I have lived Chronic Pain, Chronic Migraines and more areas for 10 yrs now! When I started seeing him the Pain controlled my life! With his Magic Wisdom I really did get back a some of the quality of life I had lost because of an accident and I was finally able to walk my dogs! I will always be Grateful for what you had given me but ALL good things come to an end! I have Miss You, Medicine Man. You're a Wonderful Doctor that did so much for me and I'm so grateful....
5.0 Rating
April 4th, 2013
Brilliant!
5.0 Rating
September 24th, 2012
recommend
I started getting medial branch blocks and RFA over 2 years ago. Thanks to Dr. Krutsch and his team I can actually stand, walk or be on my feet for more than 5 minutes at a time. They are all very friendly and I would highly recommend any and everyone to see them. They make you feel at ease and tend to your needs. They actually treat you like a person.
5.0 Rating
September 11th, 2012
Dr Krutsch is awesome
Dr Krutsch is compassionate, caring, and a all around amazing Doctor. His office staff on the other hand is really hard to get much out of and act like they don't care about the patients. If Dr Krutsch could get out on his own and get some nurses who care about pain patients they would be the most amazing office in the denver metro area.