Rate Now
Share Your Experience
Have you seen Dr. Jason Lindsay?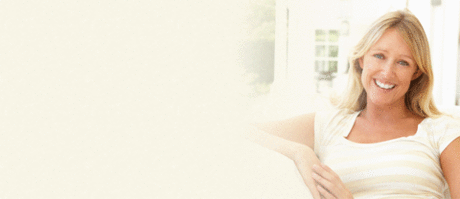 Hysterectomy
Learn about why this procedure is performed, who gets it done, and the different types of surgeries available.
17 Ratings with 7 Comments
1.0 Rating
January 27th, 2016
Horrible bedside manner
Very rude, spent more time explaining what he could not do than he did helping with the problem. Horrible bedside manner, acted as though he did not want to be there. Nurse spilled urine from catheter all over floor, down leg and sock. Acted like she had never touched a catheter before. There was no diagnosis which was an absolute waste of time. I would not consider following up with this doctor as he made me very uncomfortable. I was also made to wait one hour before I was taken in. After blood work and ultrasound I was made to wait another hour and half before doctor bothered to see me. Overall it was THE worst experience I have ever had with a doctors office.
1.0 Rating
January 22nd, 2016
My mother sees dr Lindsey and receives treatments in his office. He has a nurse that is terrible and makes my mother have pain everytime she receives treatment. She has tried to request the nurse that does her treatments with ease and who has a better bedside manner however his office staff is unwilling to help my mother see that nurse. When my mother has approached dr Lindsey on this matter he gets defensive. I would ask dr Lindsey and his staff to consider how they would feel if their mother was being treated this way. It's inacceptable that she feels she can't discuss this any further bc she feels the nurse will retaliate and make it even more painful. It disgusts me!
5.0 Rating
December 14th, 2014
I don't understand the reviews I'm seeing. Dr Lindsey recently removed a kidney for my husband and we both thought he was great. He took time to answer questions, was very compassionate and explained everything we might encounter along the way. When my husband had to go to the emergency room on a Saturday night because he couldn't urinate Dr Lindsay interrupted his evening to come in to take care of him because someone in the emergency room messed up. And he was very nice about it. I have also talked to a number of friends that love him.
1.0 Rating
September 8th, 2013
My time is also Valuable
I agree with the reviews of his bedside manner lacking. I felt as tho he didn't have time to discuss problems. The "LAST" time I went, I was in his waiting room for over an hour, then another ten minutes in a patient room. I can't see why his staff couldn't tell me he was way behind schedule. After I walked out I was called at home and was told they were very concerned about my health. (TOO LATE)
1.0 Rating
May 31st, 2012
1.0 Rating
January 16th, 2012
agree with previous reviewer!!!
I have seen Dr.Lindsey on several occasions and wonder why I still see him. He still hasn't helped my problem. His bedside manner is very lacking- he is distant, never smiles, little eye contact and does NOT care about any personal issues. I would not recommend him if you are looking for a doctor who cares.
1.0 Rating
December 21st, 2011
Dr Linsay has a very self important attitude
I have never left any reviews for Drs before, but feel i must this time. My experience Dr Lindsay is that he knows his field well, but doesn't get along well with people. He dislikes answering questions. Appears to be dismissive, abrasive, and short tempered. Frankly I am mystified how his patients tolerate his bedside manner. He brings to mind the arrogant attitude of Charlie Sheen.
4.0 Rating
August 7th, 2017
1.0 Rating
August 1st, 2017
5.0 Rating
February 16th, 2017
1.0 Rating
June 9th, 2016
5.0 Rating
November 29th, 2015