Rate Now
Share Your Experience
Have you seen Dr. Jason Peet?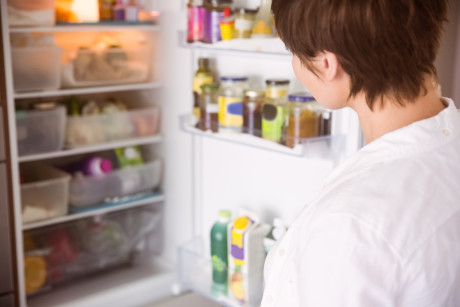 Binge Eating Disorder
Get the facts about binge eating disorder, including symptoms, causes and related conditions.
21 Ratings with 3 Comments
1.0 Rating
October 19th, 2016
Allergy shots
I went for allergy testing. The tests were done and then I was given shots twice a week for the first week then bumped up to full dose within the first 2 weeks. Then I was told after the first 2 weeks I can give the shots myself at home or come to the clinic and pay 25.00 each time to have the nurse give me the shot. I decided to do the shots myself but I thought the allergy serum was too strong as I felt terrible after I was up to full dose within 2 weeks. So I lowered the dose myself in the injections but I still felt horrible so I completely stopped the injections. I started feeling better and decided to give it another try because I do have pretty strong allergies and I know the shots will help. I went to pickup the new vial and was planning on talking to the allergy lady nurse about everything. When I got there I saw the allergy lady in a discussion about something with billing and she saw me too but did not even bother to come help me after I was sitting there for 10 minutes. I could hear them clear as a bell and I was sitting in plain view of the office staff. Finally the receptionist cones over and asks what Im there for and she went into the allergy room, got the vial and had me pay for it and then sent me on my way. I was pretty disappointed at that point with the whole scenario. I took another lower dose shot from the new vial and the area was red and hurt for a week. So I did not take anotger shot. I told my dad all of this and he told me to STOP going to this doctor because he is giving me way to much, to soon, to strong and WAY to fast. I have not gone back nor will I.
5.0 Rating
February 26th, 2014
great doctor
1.0 Rating
February 21st, 2012
Father's "Allergies" Were Pneumonia
My father went to Jason Peet with chest congestion on a Monday. It was diagnosed as allergies and medicine prescribed. Father felt worse and went back on Wednesday as chest was also hurting. A neighbor went with him. Dr. Peet didn't listen to his chest, had him checked for a heart problem, did no bloodwork. and prescribed different allergy meds. Friday my dad was worse. Called the doctor who told him over the phone to get Mucinex. Early Sunday morning, my father was coughing up blood. He was taken to ER. He died of pneumonia and basic shut down of his kidney system 8 days later. Infection had spread through his blood system. The attending physician stated he had the condition for 10 days.This was 5 years ago. This should never have happened. Hopefully for those choosing to use him, he learned from my father's misdiagnosis and has improved. Back then, he could talk the talk. It is hoped he now walks the walk.
5.0 Rating
February 27th, 2017
5.0 Rating
February 20th, 2017
1.0 Rating
February 20th, 2017
4.0 Rating
January 10th, 2017
4.0 Rating
December 12th, 2016
1.0 Rating
November 16th, 2016
5.0 Rating
October 26th, 2016
Nearby Doctors

Dr. Jason Peet is similar to the following 3 Doctors near Fredericksburg, TX.