Rate Now
Share Your Experience
Have you seen Dr. Jason Pozner?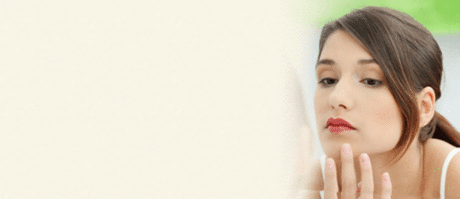 Acne
Get the important facts about acne, including the different types and what causes it.
46 Ratings with 21 Comments
1.0 Rating
August 9th, 2017
Terrible experience
I had facial laser surgery in April 2017. When I went for my consultation with Dr. Posner, I told him exactly why I was there for fine lines on my left cheek. He told me that the laser treatment would remove the lines so I went ahead with the surgery. I was told that I could go back to work in 7 days with cover up over the pinkness. That was not true. It has been 4 months since the surgery and my face is still red and most importantly, the lines are still there. At the time of my consultation, I was not told that I could not be exposed to the sun for months. I had meetings for work that I had to cancel because I could not go out of the house for weeks. I still cannot expose my face to the sun and have had to spend all of the summer indoors. This put a huge crimp in my lifestyle. I had brown discoloration for weeks after the surgery and have had to use bleaching cream they gave me for months. My skin is still discolored and I have pimple-like marks that I never had before. None of these issues were disclosed to me during my consultation or before the surgery. I reached out to Dr. Posner twice and left messages and he has yet to return my phone calls. I would highly dissuade anyone from using Dr. Posner for this procedure since I have had a very bad experience with him and his service.
2.0 Rating
February 20th, 2017
Very little change in results
5.0 Rating
February 9th, 2016
Always leave happy!
5.0 Rating
November 10th, 2015
The MOST INCREDIBLE Plastic Surgeon in Boca Raton
I cannot express how lucky and grateful to come across (by numerous positive referrals) to Dr. Jason Pozner, plastic surgeon, in Boca Raton for reconstructive surgery after a terrible head on collision where I was hit by a drunk driver (so I needed a truly skilled Doctor who could handle such a difficult case). Needless to say, Dr. Pozner far-surpassed what I would have expected from a plastic surgeon nation-wide! He was honest from the first start and impressed even more at the pre-op, surgical procedure and the post-ops! I have never met a doctor so dedicated to supporting a patient throughout the entire process, even meeting for post-operative appointments on a regular basis (2-3 times per week) until fully healed. He is also such a perfectionist, which is a hard quality to find these days as most doctors rush and turn over clients like it is nothing but a transaction. Dr. Pozner is so special and words could never express my gratitude for him- he transformed my life after a terrible auto accident where trauma was what most doctors was considered "unfixable" but Dr. Pozner proved them all wrong and fixed the nearly impossible!! I would never go to any other plastic surgeon and I don't recommend anyone else does either! You won't find a better perfectionist elsewhere that is remarkably so dedicated to meeting and surpassing your expectations. Dr. Jason Pozner is the best as they come!!!
1.0 Rating
March 22nd, 2015
Rushing to get to the next patient.
3.0 Rating
March 20th, 2015
Terrible results after two surgeries
After 2 surgueris I still have uneven breast with uneven nipples and sagginess. Very poor job
5.0 Rating
November 22nd, 2013
I came to Doctor Pozner to have the redness in my face reduced through the recommendation of one of the most highly regarded skin cancer specialists. My case was extremely bad.... I had spoken with other doctors about my problem and never had a comfort level to proceed with any procedures. When I met Dr. Pozner I quickly sensed that he was the one for the job. He was clearly professional, highly knowledgeable and understanding. Needless to say, the resuts have been fantastic and I have received numerous compliments both from people who I haven't seen in a while as well as those who I see all the time. I highly recommend Dr. Pozner for anyone who needs any type of laser work. He is tops in his field!!!
5.0 Rating
November 22nd, 2013
Best doctor
5.0 Rating
July 29th, 2013
What an amazing and life changing experience!! Cant not put into words how talented and kind Dr.P is! He is so fair on pricing and does not nickel and dime by any means.. He is the ABSOLUTE best!!! The whole staff at Sanctuary Medical is top notch! They make you feel so comfortable and special and can not wait to go back for another visit.
5.0 Rating
September 8th, 2012
He didnt push anything on me so I appreciated that
I was pleasantly surprised that recovery wasnt as bad as I thought it was going to be from the laser lipo on my abdomen and breast implant replacement procedures. Dr. Pozner closed pockets that I had and he used Strattice, which had a great effect, and he switched the saline implants to silicone. They look very natural and feel the same. My abdominal area was reduced significantly from the laser lipo. Dr. Pozner is very charismatic and charming and he is a wonderful physician. He is going to do what makes you feel good about yourself, not what he wants, but what you want for yourself. He didnt push anything on me so I appreciated that. Im very happy and I would do it again in a heartbeat. I want to thank Dr. Pozner, really!
5.0 Rating
August 10th, 2012
I was impressed
5.0 Rating
March 14th, 2012
always go for him for laser work
Nearby Doctors

Dr. Jason Pozner is similar to the following 3 Doctors near Boca Raton, FL.