Rate Now
Share Your Experience
Have you seen Dr. Jason Saillant?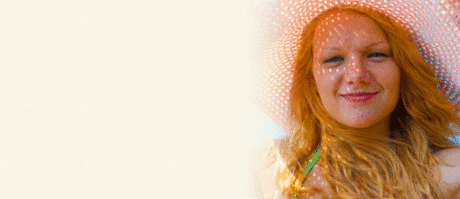 Skin Cancer
Get the facts about skin cancer, including the different types and symptoms.
Quality Rating
Highly Satisfied
34 Ratings with 10 Comments
5.0 Rating
August 3rd, 2017
Fantastic Surgical and office experiences
Dr. Saillant provided outstanding pre and post surgical consultations. He is friendly and very professional. His manner made both my wife and me comfortable and confident. I had hand surgery [arthritis: thumb] and carpal tunnel surgery. Both went well and healing was uneventful. Extremely satisfied with the surgery. The office is clean and the staff are friendly and courteous. Wait times are usually very short as I was taken into the exam room on time for all visits but 1 [and then the wait was only 10 minutes]
5.0 Rating
June 2nd, 2017
Great Experience
I was very happy with Dr Saillant. He very clearly explained to me what my issue was and the possible treatments. He did not push for surgery as the first option, as many surgeons do, and encouraged a more conservative treatment. I ultimately had the hand surgery, which went very well. He outlined that there was a long recovery time, so I knew what to expect. During appointments, he listens to your questions, and never rushes you out the door. Overall, I had a great experience.
5.0 Rating
May 5th, 2017
Covers it all
Amazing personality! Immediately makes you feel comfortable with his ability to explain everything so clearly and give you ALL the options. He is very confident and knows his stuff but helps you figure out what works for you. Thanks Dr. Saillant! Not going anywhere else if I have any hand problems again.
5.0 Rating
January 9th, 2017
5.0 Rating
December 23rd, 2016
Excellent Doctor!
Dr . Saillant performed what I considered minor surgery to remove a benign cyst inside one of my fingers that was pressing on a nerve. Although it was minor in my opinion, Dr. Saillant treated me with the same respect, courtesy and concern as a patient with a major issue, and was completely patient with my questions, answering them fully. From the initial visit, through the surgery and the post-op visits, he was brilliant and caring and I couldn't have been happier with the outcome.
5.0 Rating
September 21st, 2016
Highest recommendation
5.0 Rating
May 26th, 2016
Surgically repaired arm
I was in an auto accident that resulted in a severely busted up right arm. Dr. Saillant performed surgery on the arm, requiring the insertion of a titanium plate. His work was superb. I am well on the road to recovery. Besides outstanding technical competency, he has demonstrated commitment and concern about my recovery in the best sense. I would highly recommend him.
5.0 Rating
July 6th, 2015
In addition to all the fives in my rating, Dr. Saillant really fixed my problem with surprisingly little post-op pain or limitations. He supported my decision to do carpal tunnel surgery on both hands at the same time and it was so easy. As he promised, first night after surgery was my first pain-free sleep in many months. From the patient perspective, he is a very skilled surgeon. He has my highest recommendation!
5.0 Rating
April 15th, 2015
The guy listens to his patients!
He was my third physician with whom I consultant for wrist pain. He listened to what I had to say and then came up with a plan. Surgery was not the first step but, after a while, he operated and greatly improved my situation. Arthritis is not the reason for pain in all older people! Fortunately Dr. Saillant was willing to investigate other causes.
2.3 Rating
January 25th, 2015
Dr. Saillant did an exam on my hand. He said he felt a mass and wanted to get it checked out with an MRI. The MRI didn't show anything. that's a ton of money out the window because the guy doesn't know his anatomy. I'd rather go to a more experienced doctor who does not rely solely on diagnostic imaging to make his diagnosis.