Rate Now
Share Your Experience
Have you seen Dr. Jason Stangl?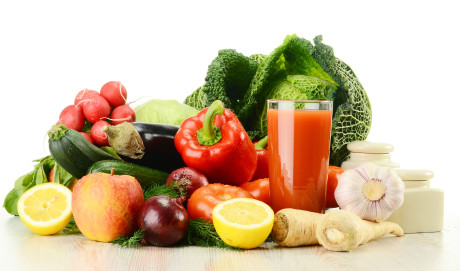 Type 2 Diabetes
Type 2 diabetes is a chronic disease in which your body is unable to maintain a normal blood sugar (glucose) level.
17 Ratings with 11 Comments
2.0 Rating
May 1st, 2017
Arrogant and uninformed.
2.0 Rating
October 20th, 2016
Arrogant and dismissive
2.0 Rating
August 30th, 2015
No interest in me as a patient
Possibly the most dismissive and incurious doctor I've ever consulted. One by one, Dr. Stangl invalidated my (very debilitating) GI symptoms as either irrelevant or non-existent (imaginary). His cocksure attitude and adversarial manner were unbecoming of the profession of doctor, and I had the impression he was compensating for the fact that he did not really know – or want to know – the actual cause of my condition. So disappointing, especially given the steep charge for a very short visit!
5.0 Rating
July 24th, 2015
5.0 Rating
December 3rd, 2011
Good experience
5.0 Rating
June 1st, 2011
I believe Dr. Stangl saved my life.
I went to Dr. Jason Stangl with what my primary care physician thought was a gall bladder problem. Dr. Stangle ordered an ultrasound which showed spots on my pancreas. He then performed an ultrasound scope and took biopsies. The biopsies came back pre-cancerous but Dr. Stangl sent me to a surgeon believing they should come out right away. The surgeon removed most of my pancreas and a lymphnode and after the pathology came back they showed to be cancerous. I found Dr. Stangl thoughtful, thorough with excellent judgement and very caring. Both my husband and myself felt Dr. Stangle was down to earth, easy to communicate with and that he was covering all the bases. He even took the time to visit me in the hospital after surgery.
3.7 Rating
February 11th, 2011
no problems
ok dr seemed to be concerned didnt seem arogant did a good job but follow up could be better but arent all drs busy and over worked
1.0 Rating
February 9th, 2010
Not a good experience
I had 3 appointments with Dr. Stangl for stomach issue. He showed little to no compassion and was not aggressive in the slightest to diagnose the problem. I ended up going to see another gastroenterologist, turns out I have cancer. In my opinion, Dr. Stangl wasted 6 weeks of my time and delayed the treatment of a very serious disease by not taking the time and effort to look into my symptoms.
1.0 Rating
January 8th, 2010
Find another Dr.
Dr. Stangl always had a nack for making me feel rushed during his appointments. He didn't take my symptoms seriously. Everyone around me was concerned for my health, but Stangl just blew it off as "sometimes these things just happen" when he could not diagnose the problem. I would not recommend him to anyone as there are much better gastroenterologists in town that actually show some compassion for their patients and are willing to keep working to find the root cause of a patients problem instead of just giving up after some lab work and a couple office visits.
5.0 Rating
October 12th, 2009
1.0 Rating
September 1st, 2009
Arrogant, god-complex,
The officed staff treats you like you are on an assembly line. No smiles, caring,or compassion shown. Dr. Stangl (if he can be called a dr.)is narrowminded, demeaning, does not listen or take into consideration patients wishes or concerns. He fits you into textbook diagnosis and does not want to consider anyone elses thoughts or opinions (including other medical drs)and is highly insulted when you as the patient attempt to take charge of your own health and wish to be informed. For being such a young doctor he has a very high opinion of himself. I would recommend looking for ANY other dr. before setting foot in this office!!! PATIENT BEWARE!!!!!
5.0 Rating
January 3rd, 2017
Nearby Doctors

Dr. Jason Stangl is similar to the following 3 Doctors near Madison, WI.