Rate Now
Share Your Experience
Have you seen Dr. Jason Tinley?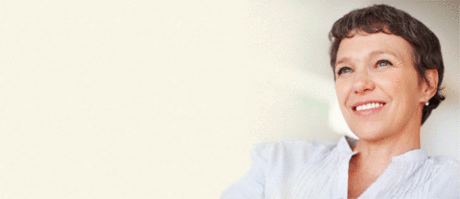 Fibromyalgia
Get the facts about fibromyalgia, including the symptoms and conditions that may be related to it.
Quality Rating
Highly Satisfied
94 Ratings with 27 Comments
1.0 Rating
June 6th, 2017
Unpleasant experience and frustrated
Would not recommend. There was a very flat vibe there, I had to tell 3 different people why I was there on top of paperwork (that never got looked at) and waited 45 minutes for the doc to pretty much dismiss me in less than 5 minutes. He acted annoyed that I was even there, didn't care to come up with a solution/plan or even explain anything. To top everything off he said he would send over an order for an MRI and that never happened. Needless to say I won't be going back.
1.0 Rating
May 16th, 2017
Dr. Tinley misdiagnosed my problem. After surgery, no follow up. I spent over a month in the hospital. I had multiple procedures trying to repair the damage Dr. Tinley had done. years later, a doctor in Houston
5.0 Rating
February 9th, 2017
3 Years later
Dr. Tinley performed surgery to repair my lower back over 3 years ago. I gave him rave reviews back then but now I am even more impressed. I've taken falls and normal strains of life, yet my back endures and recovers from soreness just as it did prior to any injury and surgery. Simply stated, I could not have hoped for a better outcome and am so very grateful for Dr. Tinley's skill and wisdom.
5.0 Rating
February 1st, 2017
Back Surgery
5.0 Rating
October 24th, 2016
Doctor
4.0 Rating
August 19th, 2016
So far,so good
I am a new patient. I was seen quickly,the Dr's Staff was friendly and efficient. Dr Tinley explained what he thought my problems with my neck are,showed me the MRI to further help me understand my condition and took his time in deciding the best course of action. He answered all questions I had,of course I thought of more later,so I'll be checking back with him.. I'm scheduled for surgery in a few weeks,I'll edit my review after.
1.0 Rating
August 11th, 2016
Spent over 3 years with Dr Tinley. In hind site, should have left much sooner. Dr Tinley will diagnose you and explain procedure 1 time with little eye contact. Do not question, he does not make mistakes. Once your procedure done, know your follow up appointments are for X-ray to bill insurance & to tell Dr Tinley what a great job he did only. If you do question or continue to have pain, you will see less Dr Tinley & more of PA. You will not get help from PA, he is not sympathetic follows rule book of Tinley. If your ongoing pain continues and causes stress that spills over to your personal/work life. And you require any time off work. I hope you do not need paperwork filled out by your employer. If you do, you will be labeled a person who is trying to get out of work. The front office ( who have no medical training and less customer service skills) will then become rude and talk down to you like a criminal. If you need an advocate for YOU and not billing. Keep searching.
5.0 Rating
March 20th, 2016
5.0 Rating
August 28th, 2015
5.0 Rating
November 3rd, 2014
Dr. Tinley does a great job of explaining your options honestly. It is NOT always what you want to hear, but I appreciate knowing his responses are in my best interest. The office wait is a little long, I'm sure it seems longer because it's uncomfortable sitting for very long, but once you are seen, he listens to you andmakes sure you understand your options. The office staff is very kind. Hopefully, I won't need any more surgeries after this one, but if I do, they will be by first choice.
1.0 Rating
April 28th, 2014
frustrated
Been almost 3 Years. Still getting injections. Why am I still hurting?I'm skinny, I'm active, I dont smoke. Pain in back, legs, neck, very frustrated.
Doctor's Response
Sir, I certainly understand your frustration, and would like this "1-Star Review" to be a testament that spine pain can be miserable. Being well-trained, conscientious, and friendly does NOT make me a magician. I take pride in being up front with patients - laying out the diagnosis, plan of attack, and if surgery is ever necessary, what the most innovative and least invasive options are to solve the problem. In the absence of degeneration, compression of the nerves, a tumor, or instability, surgery is not the best option (minimally-invasive or NOT!) These situations frequently need physical therapy, pain management specialists, or psychologists to be involved. While we can not discuss your case specifically in public, I would encourage you to discuss with another surgeon to determine if they agree. Call us if you would like a referral.
SHOW
1.0 Rating
April 5th, 2014
Waited 2.5 Hours For Office Visit
I was on time for my appointment. Waiting room was completely full. Waited 2.5 hours for my appointment. Had about a 7 minute visit with Dr. Tinley. My time is also valuable. Perhaps instead of replying to unfavorable reviews Dr. Tinley should spend that time evaulating his appointment procedures and time management.
Doctor's Response
I hear you. While I certainly don't reply to reviews while you're waiting in clinic, I do listen to complaints and am sensitive to your time being valuable. To address the long waits, I hired a third and a fourth partner, and I have since cut out work-related injuries and any personal injury and most car accidents if legal issues are pending. I also cut out some insurances. If that's not enough, I added interactive TV's in each room with 60 channels, coffee, and food. Not that you want to hang out all day in the doctor's office, but I'm making every effort I can to make the experience quick and beneficial!
SHOW
Nearby Doctors

Dr. Jason Tinley is similar to the following 3 Doctors near Fort Worth, TX.