Rate Now
Share Your Experience
Have you seen Dr. Jatin Shah?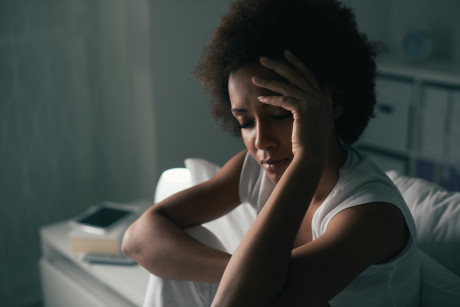 Bipolar Disorder
Get the facts about bipolar disorder, including the different types and symptoms of each.
48 Ratings with 11 Comments
1.0 Rating
July 1st, 2016
5.0 Rating
May 6th, 2016
Dr Shah is Great!
5.0 Rating
May 6th, 2016
Greatful Patient
Dr Shah is awesome. When I have been at my worst, he was there and was able to treat me and i felt so much better. his understanding and knowledge of my condition makes me so confident in him. I can not say more but that he and his staff are fabulous and I am so grateful he is my Dr. I highly recommend him.
1.0 Rating
March 17th, 2016
1.0 Rating
September 20th, 2014
Mr.
Dr. Jatin B. Shah: Quite possibly the worst doctor I have ever seen! My meeting with Dr. Jatin B. Shah was very frustrating and a complete waste of my time. Arrived at 7:10 for 7:15 apt., I filled out paperwork then the P.A. admitted me at 7:30 , took my blood pressure then left. The P.A. said Dr. Shaw would see me shortly on the way out. 45 minutes later after staring at the wall, Dr. Shah shows up nonchalantly and does not greet me or introduce himself. He logs on his computer in the room. Next he begins dictating for adding a new patient on his computer and says, "How may I help you"? I thought to myself "Are you serious" but kept my cool. This is a total disrespect for a patient, not feeling well in hopes of getting care. First of all, because he is a specialist I had to book an appointment with him a month out to see him. I was offended by his tardiness and disrespect for humanity when I did get to see him. I realize that I am not a VIP patient, but punctuality and common courtesy goes a long way. Which he doesn't have one ounce of. Next, my primary Doctor went through the trouble of sending in my multiple blood test, MRI and CT scan reports to him, which I verified that the front desk had received a month in advance when I checked in. As a Specialist and a Professional I would have expected him to review this information and address it upon our meeting. As a professional airline pilot, I always do preparation work before every flight that I don't get paid for and it's a necessary step to assure safety for the flight and passengers. I don't ever skip this step because I'm feeling "Lazy". Dr. Shah skipped this vital step because he's lazy and unprofessional. I hate to be so harsh, but this is not what I expect from a professional neurologist after waiting a month so see. Next to come from Dr. Shah, is lack of courtesy and unprofessionalism. Now he asked about my symptoms not because he was checking them against my records because he knew nothing about me, not even my name. So we progress and I tell him one symptom, and he tells me to pause. Then he turns his back to me and dictates what I just said to his computer. This goes on for quite a while and was very awkward and impersonal. Then after providing him with all the symptoms, I had to give him a copy of my blood reports and MRI and CT scan, because he never reviewed these. Next he took my brain scan cd and put it into his computer and said everything looks ok. Well, yes I already know that! My Primary care physician already confirmed that a month ago. The real question is why I am getting these headaches. His response is you need to see another specialist about that. So, in summary Dr. Jatin B Shah the Neurologist in many Phoenix, Arizona locations is Lazy, unprepared, unprofessional, impersonal, condescending, disrespectful and unpunctual and passes the buck because he didn't do any preparation. He is not a professional fit to have earned the name Doctor. Needless to say I will never be returning to see him again and I don't recommend him to anyone.
1.0 Rating
April 27th, 2014
unprofessional
I was sent to Dr Shah by my back surgeon. From the first appointment he has the bed side manner of a rock. Absolutely no personality. During the first appointment he spent more time on his cell phone then he did talking to me. With each of the 4 visits to his office the time he spent with me got worse. If the appointment was set for 10:00 I was lucky if got into see him by noon. I would not recommend this Doctor to anyone!!! I would not even take my dog to see this man. He is the most un professional person I have ever had the privelage of seeing. His staff was very courteous considering what they have to deal with. If I could give a lower rating than a one start I would.
1.0 Rating
July 5th, 2013
Dr. A hole
1.0 Rating
May 2nd, 2013
Please, go anywhere else.
I have never been so disappointed in my life. I finally get to go see a neurologist and it had to be this guy. He doesn't take time with you, help you understand what's going on or talk with you about what type of care might be best. I could go into detail, but all that matters is that no one else fall into the same trap with this doctor that I did. Avoid at all costs if you want real care.
1.0 Rating
November 7th, 2012
I have been to see him 4-5 times and each time I see he doesnt tell me everything I need to know , like I am suppose to read his mind or guess like I am doctor. I was given a diagnoses asked if I was ok and then passed along to a RN to be given 2 options for drug trials and sent on my way. no follow no vitamins no nothing. I am in the process of looking for a new nerologist who can actually help me
1.0 Rating
July 15th, 2010
I have been going to ANI for the past four years with a neurologist who no longer practices. So I decided to try Dr. Jatin Shah. From the moment he walked in, he appeared unfriendly. As the appointment continued it was also evident that Dr. Shah is very unprofessional and in my opinion does not take the time to really listen to his patients. I DO NOT recommend Dr. Jatin Shah!!!
2.3 Rating
May 13th, 2009
When I first met Dr.Shah in the hospital he was wonderful,caring and ready to help find out what was wrong. After a couple tests with results that didn't show anything to intresting, it was here is a couple types of pills your dx is complex migraines and anxiety. Meanwhile I'm getting worse and starting to doubt myself. Family history of MS & I'm having shocking pain down my neck, numbness in both feet with the feeling of walking on needles,migraines with vision loss, auras in both eyes, my body feels like a oven at random times,I can no longer hold a pen or fork when having a episide and am very tired all the time. Be sure to get your meds or paperwork taken care of in advance the nurses forget to call in the refills.I am going to another neuro to go over my results.
5.0 Rating
August 28th, 2017
Nearby Doctors

Dr. Jatin Shah is similar to the following 3 Doctors near Glendale, AZ.