Rate Now
Share Your Experience
Have you seen Dr. Javaid Wani?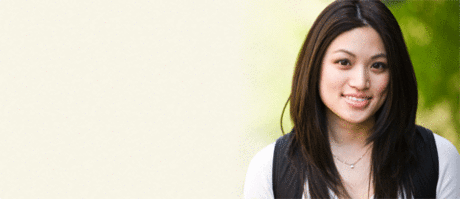 Birth Control
Get the facts about birth control so you can decide which type is right for you.
22 Ratings with 11 Comments
1.0 Rating
April 1st, 2017
Horrible experience
1.0 Rating
March 17th, 2017
WORST DOCTOR EXPERIENCE EVER
Dr Wani came into the room with an attitude that was unfounded. He asked me VERY personal, non-medical questions. He wouldn't even prescribe BASIC Diabetic medication, and supplies. His demeanor, behavior, and the way he talked down to me was OUTRAGEOUS! I even asked his nurse if he was a nice doctor before he came into the office. Even she didn't think so. She shook her head no as she said, "His patients say he's a fair doctor though." I wish I recorded my visit to play to EVERY medical board I can. It was so bad that I have to now see an Endocrinologist 2 hours away than put up with his bullying again! STAY AWAY!
1.0 Rating
August 20th, 2016
4.0 Rating
November 19th, 2015
re: Thyroid Problem
A very knowledgeable and therough Doctor. Spent the tine studying the case and explaining my options. He did not try to influence my decision (from 3 options). My decision was to wait a year and reevaluate. The quality of his work seems well respected by other Doctors. Is he a likeable guy? I have no idea. Knowledgeable and competent is what I am looking for. It is now reevaluation time.
1.0 Rating
August 16th, 2015
Mean, very mean
I wrote the previous review and I need to retract a few things I said, not everything, just a few things. I shouldn't have said he wasn't fit to be a veternarian and I shouldn't have said I wouldn't take my dog to him. Although it was an acceptionally strange situation it was not quite The Twilight Zone. He was very mean, I will leave it at that! Oh, and he was so busy asking questions about my family, data collecting or so it seemed. Like I said previously his nurse wasn't much better. I'd like to add the girls at his desk were very sweet.
1.0 Rating
August 15th, 2015
He's not fit to be a veternarian
I wouldn't take my dog to this person. He was so busy insulting me and asking me questions about who I live with and what do they do, like he was data collecting that I could never trust him with my healthcare, not that I'd want to, it was a Twilight Zone trip. His nurse wasn't much far behind him, he was nice in front of everyone at the front desk and then we got into the exam room and the door closed and his personality changed. This dr. was mean very mean People don't treat people the way he does especially if you're a dr. People are suppose to trust and feel comfortable with their healthcare provider including the nurse that works for them. I wouldn't write any of this but I don't want anyone going through or feeling what I went through or felt. As far as ease of appointments, it was so easy, he had so many openings I wonder why......
5.0 Rating
August 12th, 2015
Dr. Wani: My Hero
Dr. Wani genuinley cares about his patients. He puts 100% into your health condition and makes extra sure that you stay on top of your medications and tasks to optimize your wellness. I came to him three years ago with many health issues that no other doctor could understand or fix and he spent the extra time with me to figure out exactly what was wrong and how to make it go away. He explained everything to me and even called to check on me a couple of times after my appointment. I am now 100% healthy and I owe everything to Dr. Wani. My mother, sister, and other family members with the same medical condition as mine had much worse circumstances involving surgeries, radioactive iodine (kind of like chemo), and issues with severe anxiety. Dr. Wani completely saved me from all of these terrible things that I was sure I'd have to endure in my future. He really pushes you to work as hard as he does to make you healthy, so you certainly have to stay on top of your medications and labs. This is good though because we all need that push sometimes when we are feeling lazy or forgetful. Health isn't something to play around with afterall. I absolutely recommend Dr. Wani to anyone who wants to kiss their negative symptoms of their chronic illness goodbye and start living a normal and healthy life.
1.0 Rating
June 13th, 2015
I have always have to return to his office and beg to get my prescriptions filled even though I am a diabetic. After going to the pharmacy 3 times recently, I finally gave up on his incompetent staff . They kept calling in the wrong information making it impossible to fill my prescription. After complaining about their service, Dr. Wani cancelled my order. I have heard him tell his staff not to return phone calls to his patients and not to give them an asap appointment to see him, but keep them on their regularly scheduled time. He is a jerk and thinks that he can insult his patients without and repercussions. I think that he treats his staff and patients this way because Myrtle Beach does not have many Endo.
1.0 Rating
January 5th, 2012
Horrible bedside manner
Dr. Wani has such a poor bedside manner I shocked he has any patients. He's a mean man and seems to really not like women in particular. He was not only rude to me but also to his own staff right in front of me. He should be ashamed of himself. I won't ever go back to see him again. I'm sure he's very educated and knows his field well but if he treats his other patients poorly like he did me, Dr. Wani is failing at being a true physician.
1.0 Rating
May 21st, 2011
GO BACK TO YOUR COUNTRY
This doctor is really not fit to treat patients. He was so rude to my wife that I cannot even go to the appointments. He told her numerous times that she is dumb and doesnt know anything about her own disease. He states" americans are all like this" We are not happy to see him, but the really good endo doctor is full.
1.0 Rating
June 23rd, 2010
Poor attitude
This doctor does not care about his patients. He is rude and does not care about the patient input but treats you as if you are stupid (if you have any questions) an he thinks he's an all knowing god. The worst thing I have ever done was to go see this doctor. He also does not want you to get a second opinion. Now I know why.
5.0 Rating
February 23rd, 2017
Nearby Doctors

Dr. Javaid Wani is similar to the following 3 Doctors near Myrtle Beach, SC.