Rate Now
Share Your Experience
Have you seen Dr. Javier Zelaya?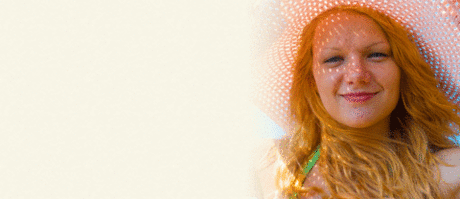 Skin Cancer
Get the facts about skin cancer, including the different types and symptoms.
Quality Rating
Highly Satisfied
29 Ratings with 17 Comments
1.0 Rating
April 29th, 2015
STAY AWAY FROM THIS QUACK
Under the auspices of Dr. Zelaya his PA, Venita Hom ordered a chemotherapeutic agent for me to be used after removal of some skin Keratosis at three and a half times the recommended dosage. I developed severe nausea, diarrhea, headaches and fifteen lesions across my forehead before I stopped taking it and went to another practice.
5.0 Rating
November 25th, 2012
recommend dr zelaya
1.0 Rating
November 16th, 2012
Misdiagnosed My Condition
Dr. Zelaya completely misdiagnosed my condition. I clearly had ringworm on my face and he said it was an allergic reaction to something instead. I was actually trying to convince him but I figured that he was the doctor and knows better than me. He spent all of two minutes with me and told me to come back for allergy testing. He gave me a topical steroid to use on my rash which caused the fungal infection to spread further. Half of my face is infested with ringworm and now it spread to my scalp. Hopefully it was just a freak mistake and other patients don't have the same experience.
5.0 Rating
September 13th, 2012
nice and easy
5.0 Rating
September 8th, 2012
just right
I gave wait time five minutes if you go there early in the day or late in the evening, but if you go for an appointment in mid day the wait is around 20 minutes, his staff is helpful, and eager to help, the billing department also ready to solve what ever problems arrise with the insurance company, overall good doctor
5.0 Rating
July 22nd, 2012
great mole check
fantastic experience. mole check and 2 biopsies done same day, both came back irregular needing more treatment, I was able to have surgeries done before my insurance ran out. thumbs up for great service. I ' ll be back in 6 months
1.0 Rating
March 3rd, 2012
Ridiculous wait times and rude staff
Despite scathing reviews about wait times and rude staff, I decided to give the office a chance, After one hour (!) in the waiting room with a miserable four year old, we were taken to an exam room. A lady came in the exam room to get something and didnt even acknowledge us (didn't look in our direction). After five more minutes or so, I let my antsy daughter begin drawing on the paper on the exam bench she was sitting on. The lady came back and proceeded to tell me to stop my daughter from drawing on the paper. Her tone and look were extremely hostile. I had no problem with whatever office rules they had about the paper (however I had the idea of drawing on the paper because our primary care physician actually encourages such drawing during appointments to keep the child occupied) but I was really stunned that we had waited over an hour with no apology or explanation and then she came in with no greeting at all but rather went after my sick four year old. So I gently said we had waited over an hour and my daughter was very young. The woman said nothing and didn't look at me. I asked her if she had no comment about the wait time, and she said "everybody's having to wait." I asked her if she didn't want to apologize for the long wait time, and she shrugged and said "its not my fault." She was so rude that we left, and I asked for a refund and the Dr. to call me. I was told I would get a check in the mail. I have received no phone call and no refund. I have never walked out of an appointment (or posted a negative review) before, but it was a ridiculous waste of my time. My daughter missed school for nothing, and I had to pay a babysitter to watch my infant while we were there. And the Dr. had no interest in hearing my complaint, which I think shows an absolute lack of concern for his patients.
5.0 Rating
October 7th, 2011
lisa jackson
when I arrived with my husband we knew we were going wait abit , but it was not so bad after all . The staff calls us up and we were able to see Dr. zelaya more or less with the time we expected to see him. He saw me and he immediately found what was my condition , one of the main reasons I go to Doctor Zelaya is that I trust his opinion , I do not doubt what he says . If i want to learn about what i have than there is google .
1.0 Rating
June 29th, 2011
Keep looking
Today's appointment has left me angry enough to leave a negative review, which normally I do not do. I have seen Dr. Zelaya a few times. The wait is always long (1-2 hours), which is normal for most doctors. They do book several people for the same time, though, so don't be surprised to hear someone walk in saying "I have a 2pm appointment with Dr. Zelaya." when you also have a 2pm appointment with him. I get it, though - if someone does not show up, they lose money and have staff, bills, etc. to pay. However, they book too many people for the same time slot often. And the billing clerk is rude. I wanted to pay with American Express, they do not accept it. Okay, I'll pay with CareCredit - no, they do not accept that as payment for "just" office visits. So I paid with Visa. The billing clerk walks me to the exam room and clearly she is annoyed. She fixes the exam table but leaves without a word. Dr. Zelaya tries to keep the appointment to just 5-10 minutes max (if you're lucky). He recommended a treatment last Fall for an ongoing problem I'm having, said if it continues, let's do it next time. I was there today for the "next time" and he kept telling me to schedule an appointment for the treatment, which is just an allergy test. I kept trying to get it done today, but he would not do it. The technician/nurse is great, and she talked with me more than Dr. Zelaya. He's nice enough, but I would like the problem resolved or treated, not to keep taking different prescriptions. I will not be going back to him again. If you just need a prescription, then maybe he's your man. Otherwise, keep looking.
5.0 Rating
June 27th, 2011
personable, knowledgeable doctor
My primary care doctor referred me to Dr Zelaya. I had already seen several other dermatologist in the NY area and was getting very frustrated with their deameanor and lack of concern. Dr Zelaya was quiet a find. On my first visit he carefully listened to all of my concerns, and prior treatments. Step by step he outlined a course of treatment with me in mind. It felt like a true partnership. My skin looks fantastic and I feel great. I recommend him to everyone.