Rate Now
Share Your Experience
Have you seen Dr. Jay Ross?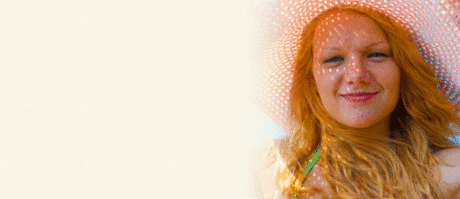 Skin Cancer
Get the facts about skin cancer, including the different types and symptoms.
25 Ratings with 15 Comments
5.0 Rating
August 17th, 2016
Educated and Personable
Dr. Ross is a very personable and considerate person. Caring about the results that you personally have in mind. I consider a doctor to have great communication skills in order for me to feel comfortable having the surgery performed by him. He answered all my questions and told me to call if I had more . I am considering him definitely for my surgery.
5.0 Rating
August 12th, 2016
Breast implant = changed my life!
Dr Ross is a wonderful, skilled plastic surgeon. If your reading these reviews and stumble across bad ones- look at how many good reviews he does have. Maybe the people with bad reviews did not follow through with their own recovery plan!Dr Ross gave me beautiful D cup breast that look so natural, people cannot even tell they are fake, and that speaks for itself. He is so kind and patient, and really helped me with making a decision that was right for me. He took the time to listen to my wants and needs, and the gave me exactly that! My breast are so beautiful, and this is the little extra boost of condidence I needed to succeed in my goals, and I owe that thanks to Dr Ross! I would recommend him to anyone, if you are hesitant about who to pick as a plastic surgeon look no further than dr ross, there is a reason why he has been in the business for 20plus years, because he is an expert at his skill and will give you fabulous results just like he did for me! I couldn't be more happier! I plan to go back for future facials and possible fillers. My breast will not need to be redone or fixed because he did an amazing job! I truly believe now I can accomplish all my goals thanks to dr ross- he is a miracle worker!
1.0 Rating
June 13th, 2015
Botched Plastic Surgery
DON'T GO TO ROSS FOR PLASTIC SURGERY, YOU WILL WASTE YOUR MONEY!!! He did a BOTCHED JOB! I went to Ross for an eyelid surgery. !!! My left eyelid is now larger than my right eyelid and he refused to redo it. He never listened to my questions, never had time to take care of me. He never knew what I wanted. He only wanted the money and ran. Bad and unethical doctor. I never had a really uncaring doctor like that and I regretted every penny that I spent on him!!!
1.0 Rating
September 26th, 2014
Find a REAL surgeon!!
This guy lies and his staff lies. He's only after your money, so stay away. Read his bad reviews lately, and run! He has a lot of openings because he doesn't have many patients. Also, he must be hurting financially because he will rip you off! He sure ripped me off. There are so many good doctors in the area, so be sure you check them out and don't see them just because they have an opening. A good doctor will be busy and you may have to wait a few weeks before seeing him. Also, get actual references from recent patients! Or else kiss your money goodbye and be unhappy with the poor results.
1.0 Rating
September 13th, 2014
Run away
1.0 Rating
May 8th, 2014
Breast implants gone HORRIBLE
1.0 Rating
July 23rd, 2013
Horrible breast implants
5.0 Rating
August 30th, 2012
Thrilled
I spent weeks searching for just the right surgeon to correct my previous breast augmentation. I had my first procedure done in Utah by an incompetent surgeon. I was left with oversized cement torpedoes for 14 years, and complete nerve damage . I had asked for the smallest size possible and the doctor put in the size he wanted me to have! For 14 years I looked ridiculous, had no feeling in my breasts, and was excited when one ruptured. Dr. Ross listened to me, took the time necessary to explain my options, and assured me he could correct everything except the nerve damage of course. I asked to see his credentials and he showed me all his awards, licensures and certificates. It has been two weeks since my surgery and I have beautiful,soft, symmetrical breasts that actually move! They are small too,which is what I asked. For and actually got! I can now hug people without impaling them, and when I lie down on my back, my breasts aren't standing at attention like a 16 year old. I could not be happier. He is a miracle worker.
5.0 Rating
February 18th, 2012
Great Results
5.0 Rating
January 12th, 2012
5.0 Rating
November 4th, 2011
Love my new Lips and Eyes
5.0 Rating
August 26th, 2011
Highly recommended