Rate Now
Share Your Experience
Have you seen Dr. Jayesh Kamdar?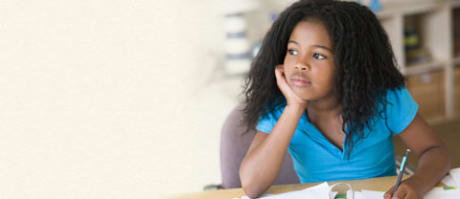 ADHD
Attention Deficit Hyperactivity Disorder (ADHD), including the different types and who gets them.
33 Ratings with 12 Comments
1.0 Rating
January 8th, 2016
excellent!
1.0 Rating
April 2nd, 2015
Jane Doe
The most memorable things when it comes to this doctor is that I waited for this doctor for 1 hour and 25 min. Even though I scheduled the appointment a week before. The waiting room is smelly, floor is sticky. One of a patients that wanted to use the bathroom was told that she can't because it is broken. She must have waited for the doctor even longer than me. When I went to see the doctor I was there for maybe altogether 10 minutes, during that time he answered four phone calls and finally told me that he had to respond to an emergency at the hospital across the street. He wasn't interested in what I had to say he just give me refferal for MRI which I did many times before and prescription and basically left. There must have been maybe 8 patients in his wating room wating for him. But he had more important things to do than the patients waiting for the doc. I belive this doctor is treating his patients in this place while being on duty in the hospital where he is employed! This must have been the worst experience of my life. Please stay away! he is not a doctor, or better yet experience it for yourselves if you will. Good luck! If i had to treat my dog for pain and this was the last doctor on the face of planet Earth I would go to a psychic rather than have my dog being treated the way I was. Shame.
1.0 Rating
September 5th, 2014
I went to him once and never went back. The waiting room is extremely small as they only have abt 6-7 chairs. The wait time was over a hour and 1/2. it was very unprofessional. He also requested that I return in a week for no apparent reason. I feel that he just wanted my co pay and make me wait for a hour or two. I would not recommend his practice.
1.0 Rating
January 24th, 2014
Avoid like the plague.
Wait time is way too long. He is always running late in at the hospital. He should have at least one day a week where all he does is work out of his office.
1.0 Rating
December 19th, 2013
BAD DOCTOR CROOK
I went to see Dr.Kamdar three times. I was complaining about being dizziness.He told me it might be heart related. Ok I saw a Cardiologists and he peformed every test available. I pass every test . Next visit he prescibed Meclizine and told me if my symtoms persist he would know how to treat me. Now this is my third visit I'm still dizzy I'm expecting Dr Kamdar to treat me. Guess what he told me, the Weather was the cause of my dizziness. He's just out to collected fees. Please Stay away from this Doctor
1.0 Rating
March 22nd, 2013
1.0 Rating
March 28th, 2012
I have to work with you? I'm uncomfortable with that then >:(
Horrible neurologist. Refused to work with me because he thought I'd be self medicating myself. Without telling me why, without listening to my other triggers and without hearing what I wanted to say. Well, he heard anyway. This guy just doesn't care and I refuse to allow him to get paid for just telling me he doesn't want to see me. Avoid him like Hitler. He's so disconnected from people it's scary.
1.0 Rating
December 26th, 2011
Avoid this doctor
5.0 Rating
November 4th, 2011
J.Haight
1.0 Rating
July 28th, 2010
Horrible
He was helpful during the first visit but after that it was all downhill.He was very rude and cold and uncaring. He would not explain anything to us. When told the side affects I had from the medicine he rudely said "so you don't want to take treatment" Refused to honor the scheduled timing from the assistant and insisted it be changed to inconvenience me.