Rate Now
Share Your Experience
Have you seen Dr. Jean Alexandre Jr?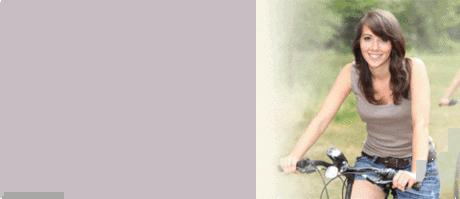 Endometriosis
Get the facts about endometriosis, including symptoms and parts of the body that may be affected.
Quality Rating
Highly Satisfied
42 Ratings with 14 Comments
5.0 Rating
September 7th, 2017
Definitely recommend
Dr. Alexandre delivered my daughter and son (2009, 2012) He listened to my every concern, and he's honest! He genuinely cares for his patients and their babies.. I rushed to see him one day because I didn't feel my daughter moving at 5 mths, he saw my desperation and he HIMSELF grabbed the ultrasound machine to show me all was well.. When I tried scheduling with him for my third he had left Westlake.. I was so sad he wasn't able to deliver my third.. I recommend him to anyone out in Quincy, IL.
5.0 Rating
November 12th, 2015
5.0 Rating
January 30th, 2015
5.0 Rating
August 29th, 2014
Dr. Jean Alexander is a wonderful doctor. I highly recommend him because he is very professional, takes his time, and never makes you feel uncomfortable. He saved my life and my little daughter's life and for that I will be forever grateful. He delivered my baby and also tied my tubes. Thank you Dr. Alexander!
3.7 Rating
April 22nd, 2013
DR.J Alexander
5.0 Rating
April 10th, 2013
I am glad that I was referred to the Center for Women. Jean C. Alexandre, Jr., MD and Galina went above and beyond to make me feel comfortable and took time out of their busy schedules to talk with me about my condition and answered all the questions I had. It was easy to get an appointment as the receptionist were prompt in returning my phone call. I would definitely recommend this clinic to friends and family.
3.7 Rating
August 2nd, 2012
5.0 Rating
May 22nd, 2011
Caring doctor
5.0 Rating
April 13th, 2011
3.7 Rating
January 17th, 2010
GET YOUR FACTS STRAIGHT, J.E.!
Thank you "Friend of DR. A's!"Patients should use their freedom of speech wisely. Janet, Did the doctor put a gun to your head? You signed a consent form. You don't need antibiotics to remove an IUD, especially if you have sterile instruments (and a iodine swab). It is difficult for a patient to see whats going on during an exam. I would sugest you ask the doctor not just assume. And I also don't think that people who don't pay a cent for their free delivery, and free vitamins, and free prenatal visits and free Mirena should complain that a doctor suggests that there might be a cost for surgical removal. the ACOG bulletin discusses hysteroscopy as a viable option for removal. Maybe you should be reviewed on "patients.com" as suggested before.
5.0 Rating
August 31st, 2009
Wow, Janet E.!
We read your comments. They don't sound like our Doctor. Wasn't he Westlake's Doctor of the year? And is that the same scott pierce that is suspended from rush for telling that cop to 'shut up' while she was in labor? And what was the real reason Dr. Gomez left westlake. You are one bad case in many patients that he has helped. His waiting room is always full. He works pretty hard. Janet, maybe you should sign on "ingrateful patients.com"
1.0 Rating
August 21st, 2009
FIND ANOTHER DOCTOR
I THOUGH I HAD IT GOOD WITH DOCTOR ALEXANDER UNTILL IT WAS TIME FOR MY BABY TO COME TO THIS WORLD.NOT ONLY DR. ALEXANDER DID NOT NOTICE, OR DID CARE, ABOUT MY BABY'S WEIGHT, BECAUSE I "SUPPOBLY" HAD PRENATAL CARE SO WHEN MY BABY WAS BORN I WAS ABOUT TO GO TO AN EMERGENCY C-SECTION BECAUSE MY BABY WAS TOO BIG, BABY WEITHED 9,11OZ, BUT I ENDED UP DELIVERING VAGINAL AFTER ALL. WELL I WON'T DESCRIBE ALL THE HORRIBLE PAIN I WENT THRU BUT MY BABY HAD ERBS PALSY AND SOME OTHER SERIOUS DEFECTS. WELL THANK GOD MY BABY IS OK NOW, BUT I KEEP STRUGULING WITH DR. ALEXANDER BECAUSE HE RUSH ME IN TO GET "MIRENA" AS A BIRTH CONTROL AND EVEN THOUGH I WENT BACK TO HIM A COUPLE MONTHS LATER BECAUSE I DID NOT FEEL THE STRINGS IT WASN'T UNTIL NOW, 3 YEARS LATER, THAT WE ACTUALLY LISTENED TO ME AND TRYED TO REMOVE MIRENA. WELL, HE TRYED, WITH NO LUCK, DID NOT GIVE ME NO PAIN RELIEVE OR AN ANTIOBIOTIOC AFTER TRYING AND JUST MADE COME BACK A WEEK BEFORE, SAME THING, WITHOUT SAYING MUCH HE JUST SAID I NEEDED SURGERY AND THAT I SHOULD CALL AS SOON AS I WAS READY TO PAY FOR IT.I OBVIOUSLY WENT TO A DIFFERENT DOCTOR, BECAUSE EVEN IF I WAS GOING TO NEED SURGERY I WAS NOT GOING TO ALLOW ALEXANDER TO TOUCH ME EVER AGAIN, SO I WENT TO DR. GOMEZ AND HE WAS SO NICE, AND CARING AND UNDERSTANDING, HE ACTUALLY TOOK THE TIME TO LISTEN TO WHAT I HAD TO SAY AND WITHOUT ANY DOUBT HE SAID:"LISTEN JANET, I MIGHT NOT BE ABLE TO HELP YOU, BUT I KNOW SOMEONE WHO CAN". HE THEN REFERED ME TO A DR. FRIEND OF HIS AND DR. PIERCE ENDED UP REMOVING THE IUD SAFELY. !WITHOU SURGERY! LIKE DR. ALEXANDER WANTED TO DO.MY ADVICE?LISTEN TO YOURSELF, RESPECT YOURSELF, AND IF YOU FEEL LIKE YOUR DOCTOR IS HIDING SOMETHING GO RIGHT AHEAD AND TALK IT UP IF HE DOES NOT SATIFIES YOUR QUESTION.... GO GET ANOTHER DOCTOR. !