Rate Now
Share Your Experience
Have you seen Dr. Jean Allen?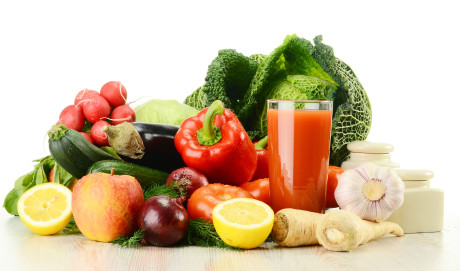 Type 2 Diabetes
Type 2 diabetes is a chronic disease in which your body is unable to maintain a normal blood sugar (glucose) level.
Quality Rating
Highly Satisfied
26 Ratings with 12 Comments
5.0 Rating
August 14th, 2012
5.0 Rating
August 11th, 2011
Patient for over 3 years
I have been seeing Dr Allen for over three years and find her practice to be a refreshing break from the norm. The best aspects for me are the low wait times, pleasant environment, ease of getting appointments and the personal involvement Dr. Allen ensures during a visit.I read in a previous post from another patient saying she tries to push products, such as vitamins and supplements. I will say this is true that she recommends them, but she has always been kind if I were to say I am not interested. The trade-off here is that she is recommending products which she has personally researched and thinks would be a benefit. It never bothered me as I understand she is in the business of making money, and I always felt my best interest was her intentions and her recommendations never felt like it was coming from some puppeteer of the pharmaceutical companies.
5.0 Rating
April 3rd, 2011
I WAS HAPPY WITH MY LIFE AGAIN THANKS TO DR ALLEN
I read over all the previous testimonials for Dr. Allen. I decided that I really wanted to take the time to write my own. I very much disagree With the person who felt their visit with Dr. Allen was a waste of time. This is not possible. If you follow her advice and are patient with these natural formulas, you will very likely see an improvement. Dr. Allen takes a very comprehensive history during your first visit with her. I never had an experience like this before. I listened to her advice during that initial visit and I followed her instructions on nutrition and homeopathics to help my presenting symptoms of headaches, abdominal pain, bloating and muscle aches. I also had mood swings, hot flashes, chronic fatigue, depression and lack of sex drive. I was very unhappy with my life and all my gynecologist would suggest were synthetic hormones and an antidepressant. I thought to myself "no thank you". I had no other solutions until I picked up a copy of Suzanne Sommer's book "Breakthrough". I read through the book and I found many of my symptoms. I flipped to the resource physician section in the back. This is where I found Dr Jean Allen's name. After my first visit, Dr Allen ordered blood work and a hormone saliva panel. The panel tested eight hormones including my adrenal cortisol levels at four times during the day. When the results came in, I had my second visit with her where she went through all my abnormal results and deficiencies. She then prescribed my Bio-identical Hormone replacement therapy. I was hopeful but not exactly sure what to expect and how quickly I would get better. She also advised nutritional and adrenal support as this was needed.My hot flashes and mood swings were the first symptoms to improve once these therapies were started. I noticed a difference within the first one to two weeks. The rest followed. My depression took two months to resolve but it was a gradual process of feeling better with each few passing days. My sex drive also came back. I was happy with my life again. I can not say enough about how my life has changed since coming in to see Dr. Allen. I have referred many friends to her who have also felt better thanks to her help. Her consultation fees are very reasonable. I did my research and found several other doctors with less experience and knowledge charging much more for their services.
5.0 Rating
January 4th, 2011
Dr. Allen has given me back my life and youth
When I first saw her, I felt tired, sexless, sad, sleepless, emotional, bloated and Hot flashy. I felt like maybe the best part of my life was over. I was 43 and did not understand what was happening to me. I had become so unhappy and so tired most of the time. Other doctors just wrote antidepressants, but Dr. Allen listened to me. She did blood work and saliva hormone testing so she could best help me. The results showered a low Vitamin D3, a low estrogen, very low progesterone and burnt out adrenals. I started bio identical hormone replacement therapy, adrenal support, Vitamin D, herbs, homeopathics and other nutritionals. It took a few months but the results were truly amazing. I am sleeping very well, no longer bloated, my energy is back, have no more night sweats or breast tenderness. My libido is back. I am so happy now. I definitely recommend Dr. Allens services to anyone who wants to live their best life ever.
5.0 Rating
September 15th, 2010
a godsend
5.0 Rating
July 14th, 2010
5.0 Rating
July 12th, 2010
Dr. Allen
Dr. Jean Allen has been my doctor for about a year. We are working on very complex helath issues and Dr. Allen makes sure that we are working together and not just telling me what to do or what medicines to take. I feel as if I am part of my cure. I tell people all the time about how great she is and recommend her as often as I can. I have never had a doctor include me in my care or been willing to take as much time as required with me. This is an excellent doctor. There is very little wait time at the office and it is very easy to get an appointment that fits your schedule.
5.0 Rating
July 8th, 2010
I'm so happy to have been referred to Dr. Allen
It's reassuring to have a physician that is knowledgeable with traditional and homeopathic medicine and is comfortable with both. She is compassionate and listens intently to my sypmtoms and progression. Her front office staff have been pleasant, engaging (no closed off glass doors greeting you) and very helpful.
5.0 Rating
June 24th, 2010
Such a good listener...helped me so much.
I found out about Dr. Allen from a friend that had been to her and had such good things to say about her. I was in need of a primary care physician who was open to holistic medicine. I went in and was so happy to find that she actually listens to everything you say and all your questions and concerns. She is great with female issues. She helped me with my hormones and got me on a good supplement routine that has given me more energy and I am even eating better. I highly recommend.
1.0 Rating
April 14th, 2010
Pushes Product