Rate Now
Share Your Experience
Have you seen Dr. Jean Boyd?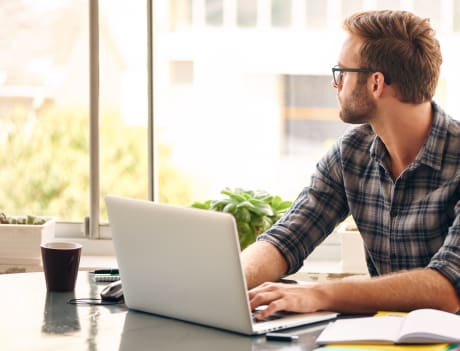 Adult ADHD
Get the facts about attention deficit hyperactivity disorder (ADHD) in adults, including the different types and symptoms of each.
Quality Rating
Dissatisfied
27 Ratings with 20 Comments
1.0 Rating
February 13th, 2017
If I could leave a zero...
1.0 Rating
November 5th, 2016
Horrific
1.0 Rating
September 9th, 2016
Patient
1.0 Rating
October 15th, 2015
I cannot believe this woman is still in practice. She worked in Taunton MA and treated my sister. The amount of medication she prescribed was appalling. My sister ended up in the hospital, toxic from this woman. Every other month she had a new disorder and more medication. I had to fly in from Texas to intervene for my sister after she got out of the hospital. This woman didn't want to let go of the cash cow my sister had become. Why is she still in business. Is it going to take someone dying before this woman is stopped???
1.0 Rating
October 1st, 2015
1.0 Rating
April 3rd, 2014
not recommend
1.0 Rating
November 17th, 2013
Dr. Boyde is the rudest most condescending doctor I have ever met in my life. Her office is small and stinks like dog. They are constantly on you and the appointment and she is constantly telling them to sit down will be quiet. And they have fleas. Her billing practice is a complete nightmare. I was billed $40 for missing a therapy appointment on a holiday and told I would not be seen Until I paid the money. My therapist had been out the week prior so I had no idea they were going to be open on a holiday. I said I would bring it to my next appointment and she still refused my appointment. A week later I received a bill for $175. There were times I received last-minute phone calls at the cheated to cancel my appointment . Is my not my time not as valuable as hers ? The only reason I saw her was because it was difficult to find a new doctor. She is an awful doctor and a worthless human being who treats people like total crap. Do not see Dr. Boyde. even my therapist complained about her! All she will do is cause more turmoil in a persons life. I would give her negative stars if able!
1.0 Rating
September 15th, 2011
Do not see this Doctor!!!
I have been seeing Dr. Boyd for 4 years out of necessity as there are no other doctors in the area. She is rude, and recently was truly mean to my husband and I in front of our child. She misses appointments and does not apologize. Her billing department cannot figure out how to enter in copays and we get billed multiple times for appointments we already paid for. She leaves out personal files with names, talks to clients during appointments and takes phone calls in the middle of talking to you. She has personally told me that her two children have bi-polar disorder and that her ex-husband is sick as well. She is a rotten person, and has terrible customer service.
1.0 Rating
August 10th, 2011
BEWARE
1.0 Rating
May 20th, 2011
Stay away
I was told from the initial meeting that I would meet with a LSW, go over my background discuss areas of concern especially depression, possible medications that would alleviate some of my symptoms. Appointments with George Delaney went well. I then asked "where do we go from here?". He set up an appointment with Dr. Jean Boyd. It was my understanding that he was to meet with Dr. Boyd to confer on treatment. When I met with her she had no idea who I was, what my previous experience with George had to offer in terms of insight. She made eye contact with me perhaps 3 times during my consult, asked redundant questions about my background, cavalierly asked if I ever been molested and proceeded to ask me what I thought treatment should be. I responded "isn't that your job?" She quickly responded that she could not prescribe medications while I was drinking alcohol, that I should check into Gosnold. At that point I was furious and told her that I was done, that this was a waste of time. Felt like telling her " why don't you check yourself into weight watchers. Completely un-professional, right hand doesn't know what the left hand is doing. I repeat: STAY AWAY.
1.0 Rating
May 18th, 2011
1.0 Rating
August 27th, 2010
Poor clinical follow up, rude, and unprofessional.