Rate Now
Share Your Experience
Have you seen Dr. Jean Matheson?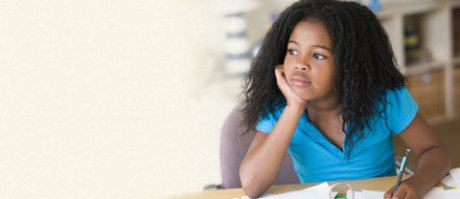 ADHD
Attention Deficit Hyperactivity Disorder (ADHD), including the different types and who gets them.
Quality Rating
Highly Satisfied
38 Ratings with 11 Comments
1.0 Rating
May 20th, 2016
terrible
5.0 Rating
August 25th, 2015
5.0 Rating
August 16th, 2015
Very satisfied
Dr. Matheson is the best Doctor I have ever met. She is very thorough and caring and has a great sense of humor. I would recommend her to anyone who needs a great sleep Doctor. Prior to meeting with Dr. Matheson I had met some awful sleep neurologists and I had just about lost faith with sleep neurologists en masse. I am very glad my primary care Doctor recommended her.
5.0 Rating
September 23rd, 2014
A wonderful physician!
It is a rarity to find a doctor these days who has such heart and such a brilliant mind. Dr. Matheson has been my neurologist for over fifteen years. She is a think outside the box sort of person, so creative in her problem solving skills, very funny and compassionate. She has every reason to think highly of herself but is very humble. Her candor is refreshing and her ability to speak on your level is wonderful. It is rare to find a physician these days that is so attentive. You know that she always has your back. She is the best!
5.0 Rating
October 23rd, 2012
5.0 Rating
August 13th, 2012
Doctor Most Excellent
Dr. Jean is brilliant. Not only does she see patients from all over the world, but newly minted sleep neurologists come from as far away as Turkey and China to try and meet with her and work in her clinic.She's compassionate, passionate, humorous in a dark, understated, funny way.My health is a mess. Besides three sleep disorders, I'm dealing with:1.) Left overs from chemo2.) Para Thyroid disease3.) Detached retinas, double vision, partial blindness in left eye.4.) Chronic pain since the age of 14.5.) Severe wrist, hand, and finger pain - carpal tunnel?6.) Possible Celiac Disease; a gluten allergy that causes about 10 of the symptoms I have, including depression, irritability, depression, anger, and on and on...7. Five years of kidney stone operations; 2-3 a year.8.) Irritable bowel syndrome9.) Neuropathy in hands, feet10. Other stuff that I'm sure I've forgotten.Sleep-wise, I have:1.) Sleep Apnea2.) REM Disorder3.) Circadian Rhythm DIsorderShe's the bomb - can't say enough great things about her - she really advocates for me, cuts through the red tape.Good luck!
5.0 Rating
December 5th, 2011
Outstanding in the field of Sleep Medicine
I highly recommend Dr. Matheson. She is a superb physician. She is congnizant of all aspects of Narcolepsy and cataplexy. She understands how disabling this disease is and how it not only affects the patient but also the families of a patient with the condition.
5.0 Rating
May 10th, 2011
alan
Dr. Matheson is very special person.In my case I went in for a sleep study and they found my heart beating at 185 beats per minute at 3am. She was contacted and 911 was called at the hospital BI they found a heart problem. She helped me understand that my sleep apnea could be controled using a special mask which in turn would help my heart. She sees me every 3 months to make sure I'm doing ok. Now, I don't fall asleep at the movies or feel tired during the day or at super.She has a very positive and encouraging attitude. I highly recommend her .
5.0 Rating
November 11th, 2010
The Best
Dr. Matheson is one of the best doctors I've ever seen. I have massive health problems in 6 different systems with in my body, including 2 major sleep disorders - she's right on the money, she gets the job done.If I need to get into the sleep clinic it's like magic - poof!!! I'm in. No waiting. Even the sleep clinic she uses is top notch, with really cool staff.You're in good hands - she's a healer.
5.0 Rating
January 8th, 2010
the best
Dr. Matheson is extremely thorough.She and her staff have picked up on subtle cues which have uncovered serious problems, which can then be dealt with. She cares deeply, and has a brilliant analytical mind. She talks to you in plain language, and with no nonsense, with an eye towards how she can make things better. I couldn't ask for a better doctor, and look forward to my visits.
5.0 Rating
January 28th, 2009