Rate Now
Share Your Experience
Have you seen Dr. Jean Valery Coumans?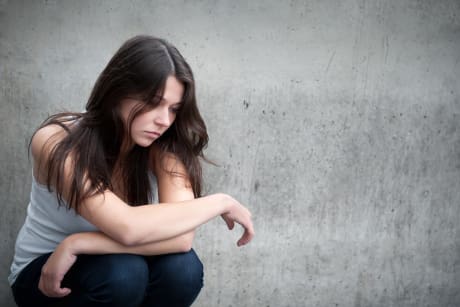 Depression
Get the facts about depression, including the symptoms of the condition and related conditions.
Quality Rating
Highly Satisfied
70 Ratings with 38 Comments
5.0 Rating
July 18th, 2017
5.0 Rating
May 12th, 2016
100% Approval
You don't even get to see Dr. Coumens until he's seen your scans and is sure he can help. He went over everything with me and assured me that he could correct my back problems. The surgery went great and a year later, I am enjoying the repairs with his assurance that I don't need to think again about my old problems. He has my 100% approval and recommendation.
5.0 Rating
May 11th, 2016
SPINAL SURGERY
EXTREMELY BRIGHT MAN. EXCEPTIONAL,SINGULAR AND PERSONALl, SKILLS EXCLUSIVELY IN SPINAL SURGERY. HIS OWN (DOCTORAL LEVEL) PEERS AT MASSACHUSETTS GENERAL HOSPITAL EXTOL (AND HONOR HIM WHEN FACED WITH THEIR OWN COMPLEX SURGICAL NEED), AND INSIST THAT COUMANS,HIMSELF, PERFORM THE COMPLEX PROCEDURE. UNFORTUNATE CRITICAL INTERPERSONAL COMMUNICATIONS AND COMPREHENSION PROBLEMS EXIST DUE TO HIS STRONG FRENCH ACCENT AND MY INABILITY TO INTERPRET HIS EXPLICATION.
5.0 Rating
October 21st, 2015
Gave me my life back!
Dr. Coumans performed a spinal fusion procedure at my L5-S1 joint to correct an old sports injury that resulted in spondylolisthesis. For about 12 years the condition worsened until the constant pain made me ill and unable to participate in any activities. I couldn't even walk down stairs without shooting pain. Dr. Coumans spent ample time with me explaining my condition and what my options were. I reluctantly opted for the surgery. I was petrified. Before I knew it the procedure was done and I was in recovery. I was out of bed the next day and walking. Although in pain from surgery, I knew I felt better right away. The first thing I remember saying was that my hips don't hurt any more. Recovery took about 11-12 months just as he said it would. I had goals and worked hard to get back into sports condition. It has now been 15 months since surgery. I am running, playing with my 4 yo son, mountain biking, riding my motorcycle, and working out in the gym. I wish I had dont this sooner! I would go to Dr. Coumans again without hesitation. He is a great doctor and an amazing surgeon!
5.0 Rating
August 31st, 2015
Dr. Coumans has been a blessing. He is the most courteous and kindhearted doctor I've ever come across. During my first appointment he spent an hour taking to me about my diagnosis. I had visited other doctors who rushed me out of the examining room after 15 minutes. He performed a spinal fusion on me at the start of the summer and I'm feeling better than I have in a long time. Dr. Coumans and his surgical staff put me immediately at ease, and the nurses in the spine ward took very good care of me as well. I highly recommend Dr. Coumans for spinal fusions. You'd be hard pressed to find a more skilled and compassionate neurosurgeon.
5.0 Rating
July 21st, 2015
Marketing Professional
I first met with Dr. Coumans in 2010 - after several years of problems stemming from Cervial Spine issues undiagnosed by other care providers - Dr. Coumans quickly identified the problems and resolved it with a multilevel fusion. I was so afraid going into the process, but his calming mannors, his incredable depth of knowledge gave me peace. The outcome was remarkable. Unfortuneately, I am now dealing with more issues above and below the fusion and am going back in to see him again shortly - but at least am going there with confidence that I can put my complete faith in what ever he suggests as a form of treatment. Highly recommend
5.0 Rating
May 26th, 2015
Great doctor!
5.0 Rating
May 18th, 2015
the best of the best
5.0 Rating
February 28th, 2015
Exceptional Experience
Dr Coumans and his staff at MGH were phenomenal. Diagnosed with a Chiari Malformation in NY State and after months of searching for the right Neurosurgeon, I met Dr. Coumans. He and his staff were exceptional, best bed side manner out of 5 NS we met with. He explained everything and did only what was necessary and took the time to do it right the first time. I recommend him to everyone, and he's worth the wait if you have to.
1.0 Rating
January 28th, 2014
Beware
This doctor fails on the 2 things a doctor should be best at, diagnosis and surgical ability. I was misdiagnosed, then when I had the unnecessary surgery, I awoke and could barely move my arm. He had done something wrong and made my arm almost useless. He had no solution, or idea what had happened according to my meetings with him after and even had surgery to try and fix the problem. Upon looking at his surgical notes there was mention of a shifting of the spinal cord, not told to me for probably reasons to avoid malpractice case. It turns out that my initial problems were not caused by what he thought, and I had unnecessary surgery that caused my life to be affected in a major way, and he was not really concerned and now hard to reach. BEWARE
5.0 Rating
December 29th, 2013
Lumbar Fusion
Honest, sincere,caring, gracious the list could go on and on the way Dr Coumans handles your very first visit through your surgery and post op cannot be compared with any other surgeon. After failed back surgery in Sept 2012 with another Dr I could not walk more than fifty feet without being in excruciating pain. I was given Dr Coumans name from a friend and made an appointment. The wait for my appointment took awhile, but now I know why, Dr Coumans is the best surgeon you will ever meet. I had my surgery in August, 2013 and after my three month evaluation, I am recovering with minimal muscle pain from the surgery. I am doing everything I did prior to my first surgery in 2012. Dr Coumans gave me my life back and I will be forever grateful for that.