Rate Now
Share Your Experience
Have you seen Dr. Jeanne Lovett?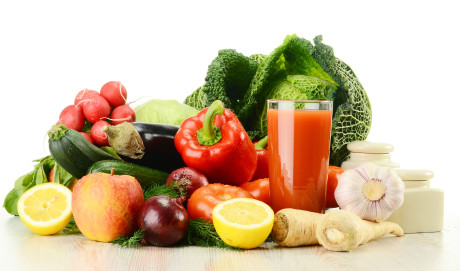 Type 2 Diabetes
Type 2 diabetes is a chronic disease in which your body is unable to maintain a normal blood sugar (glucose) level.
24 Ratings with 10 Comments
5.0 Rating
August 15th, 2016
Dr. Lovett has been my sons' pediatrician now for over 14 years. We were some of her first patients when she started her own practice, which she started so that she could spend more time with her patients. I never feel rushed, and she truly cares about her patients. Once, I couldn't attend my older son's well-child visit because I was traveling, so I sent some questions with my husband to the visit. She called my cell phone during the visit to make sure I got all my questions answered. Now that my kids are older, most of our visits include her talking directly to them to make sure they get all their questions which makes them feel special. She uses technology to have their medical history at hand, and shows them on an ipad how they have progressed since the prior year. She is one of a kind, and I highly recommend her as a pediatrician.
5.0 Rating
August 9th, 2016
Great doctor!
I'm so glad that we switched to Dr. Lovett when her partner left the practice!!! She is amazing!!! She spends time with my children and I to go over treatment options, medications, and answers any and all of my questions no matter how many I have. I recently took my youngest daughter in for a rash. My child has autism spectrum disorder and has trouble with letting others check out "itchy or scratchy" places on her skin. Dr. Lovett's staff got us right in for an appointment when I called. Dr. Lovett was so patient with my little girl. She not only talked her into letting her put something on the itchy spot (that is really tough), but she gave us a follow up call to check on her!! Who does that??? I'm so impressed and highly recommend her.
5.0 Rating
August 1st, 2016
Amazing Doctor
I was nervous looking for a new pediatrician when my daughter's pediatrician left his practice. I had heard many great things about Dr Jeanne Lovett and thought I would giver her a try. I gave her a full case history on both of my girls and of our family. I love how she up front with every thing. She has helped my family through many issues and she even discovered my eldest daughter's IGA Deficiency. She is efficient and doesn't play games. When I need refills or referrals they are done quickly, sometimes the same day. Her first priority are my girls. I know she is my daughter's doctor but I would also call her a friend of the family. She really cares for my girls and makes sure they get what they need.
5.0 Rating
August 1st, 2016
Amazing Doctor
5.0 Rating
July 30th, 2016
Happy Mom
My son had been sick for quite some time and we didn't have health insurance so I was reluctant to go see Dr.Lovett but I'm glad that I did. Not only was the cost of the visit affordable (and reasonable) but she was able to help me understand what was making my son sick. She gave me a very informative asthma speech. I actually understand it now and realize how serious it is and important proper medication and regular follow ups are. No other doctor has even taken their time to explain this to me, most other office that I go to are in a rush to get you in and out. That made me feel like it's all about getting money out of me but Dr. Lovett seems to care more about my son's health instead of just getting paid. I can't wait until our next follow up so she can see how my son's health as greatly improved.
1.0 Rating
September 9th, 2015
Resident of San Antonio
Very rude office staff when discussing a problem on 9/9/2015 with Office Manager.
1.0 Rating
October 13th, 2014
If you like billing headaches and an anxiety filled experience - come here!
Dr Lovett has zero bedside manner. We have seen her about 2-4 times total only when there was no other choice due to our regular Dr's unavailability. My teenage daughter saw her once and was anxiety ridden to see her again. Dr. Lovett is passive aggressive and holds strongly to her opinions. If you see her, be prepared to be drilled and to leave there feeling like you have failed in some way, shape or form. Add to this experience, a horrible billing process. We have had billing issues with this office for the past 2 years! It has been a nightmare. If possible, avoid this place.
1.0 Rating
May 12th, 2014
Awful
Had to see Dr. Lovett because our regular doctor was out. This was by far the worst experience I have ever had with a pediatrician. Instead giving her medical advice on my son, she offered her opinions on how to raise my children. VERY disappointed. Bedside manners were terrible. Do not see this woman, you can do better!
1.0 Rating
January 28th, 2013
5.0 Rating
March 24th, 2011
Great Pedi!
My girls have been going to Dr. Lovett since she started her own practice almost 8 years ago. She has always been very thorough, and no question is a dumb question with her. If I call when office opens in the morning (8:30) they usually have me in between 9:45 and 10 a.m. She also has a partner, Dr. Leiloglou, a guy, and he is good as well. We've seen him only once in the 8 years when she was on maternity leave.Over the years she has become a friend. She has taken an interest in my kids. She is awesome!
5.0 Rating
October 21st, 2016
5.0 Rating
July 31st, 2016