Rate Now
Share Your Experience
Have you seen Dr. Jeff Palacios?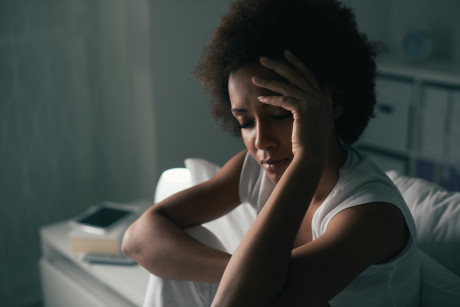 Bipolar Disorder
Get the facts about bipolar disorder, including the different types and symptoms of each.
14 Ratings with 7 Comments
1.0 Rating
August 20th, 2016
Bad, very bad.
1.0 Rating
March 13th, 2016
God help the victims in his wake
Appointment was made for me by dr B Lee who was clearly hallucinating at the time of her actions against me. Promptness? Not really. First dr P had to deal with his coworker at the front desk having a fit because she was going to be late meeting her friends at the bar. Staff was insulting and inflamatory, admitedly seeing life through lenses colored by her alcoholic mommy and daddy. This is not real science based medicine and these people should not be employed in this line of work. Diagnosis was not accurate, not even in the same ball park. I was having chest pain for 12 hours which is why I went to the hospital.. how did they get alcoholic, substance dependant, delusional, lack of insight, schiziod personality, paraniod, major depression, suicidal, hyper religious, diagnosis from just that? Why does Americas tolerate this abuse? Religion is a disease in psychiatry as you can see. So Americans cannot have freedom of speech, or religion or expect logical thinking from medical providers when you are having chest pains for 12 hours. Bedside manner? He could sat least take his raging boozbag sidekick out of the room instead of letting her sit there having a fit on me from her self proclaimed mommy and daddy issues. You don't want this guy next to or anywhere near you bed. He only spends time with you for the purpose of druming up fake diseases and drugging you with something he can lie about it's safety and result. There are no follow ups after visit.
1.0 Rating
September 17th, 2015
Worst Doctor ever!!
I was assigned this Dr. when I was a patient at Pembroke Hospital. He is the worst Doctor ever!!!! He was rude and condescending and would not listen to my concerns, discounting what I had to say. I had a horrible experience. Dr. Palacios is inept and set me back by changing all my meds, causing me to relaps. I can't believe he actually earned an MD and wonder if he purchased it on-line?
5.0 Rating
March 17th, 2014
mother of patient
I think t dr palacious was a god-send to my child. My child is finally back to himself after many years of being sick with no help from any other md he has ever seen. I would recommend this wonderful md to anyone who is not getting help from their own doctor. Just amazing and professional man. He uses less meds as possible. My son is now living a productive, happy life. Thank you Dr. Palacious!!!!!!!!!!!! d
5.0 Rating
August 18th, 2013
He saved our son!
Dr. P took care of our son last year and the medications he recommended have helped our son stay out of the hospital and actually return to college. Dr. P explains things so well that we were able to trust him and based on the results it has paid off. He really knows what he is doing and he keeps patients in the hospital until they are well, not just better. He took the extra effort to go to court to have our son committed so that he could have more time to stabilize in the hospital. Most other doctors we dealt with in the past could not be bothered to go to court because it was inconvenient for them. I can't understand the negative reviews. All I know is that if you have a family member who is not getting better and is constantly in an out of the hospital, I would highly recommend Dr. Palacios at Pembroke Hospital. He is caring and will do everything he can until your relative is well regardless of pressures from insurance companies.
5.0 Rating
May 19th, 2012
Dr. P is the MAN!
1.0 Rating
April 21st, 2012
frightening!
This man should not be allowed to practice. He is incompetent and when he bothers to show up he acts like he doesn't care at all about what I am saying. Then he gives me a med that I tell him I am allergic to and tells me that our time is up.
4.0 Rating
July 19th, 2016
1.0 Rating
March 23rd, 2016
5.0 Rating
February 10th, 2016
1.0 Rating
December 5th, 2015