Rate Now
Share Your Experience
Have you seen Dr. Jeffery Muller?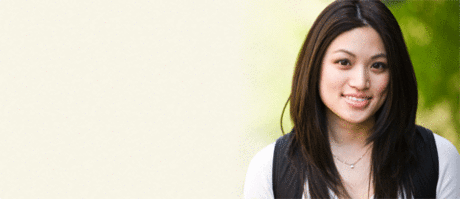 Birth Control
Get the facts about birth control so you can decide which type is right for you.
32 Ratings with 16 Comments
5.0 Rating
January 7th, 2016
Good general practitioner.
4.0 Rating
December 28th, 2015
save the time
the pa in this office has the bed side manner of a person working in a slaughterhouse. I have a disability and he thought it was funny to make fun of it. it would be easier if one went straight to the morgue without seeing the PA who works here this has to be the worst care outside of a third world country
4.0 Rating
September 19th, 2015
Just an average retired guy...
Dr. Muller is an excellent doctor. He is very good with patients and was my doctor for 5+ years, until I moved out of state last month or he would still be my GP. He's a hard working Dr. and has his patient's best interest at heart. When I made appointments I did not have to wait very long to see him. I think people misjudge Dr. Muller and staff due to the excessive paperwork required by state and federal programs. Dr. Muller; thank you for your service...
1.0 Rating
April 30th, 2015
1.0 Rating
December 12th, 2014
don't waste your time
I don't know how this office is still running. Atrocious front desk employees and Dr. Mueller has some nerve giving out health advice. He's really fat and he sells skin care. ???? Weird. His P.A;NOT A DOCTOR is condescending and arrogant. I will take my business somewhere else. Whew what a horrible office
1.0 Rating
November 7th, 2014
Real Estate
Nothing to like. Horrible staff, where did they get those receptionists? Dr Mueller was sloppy and could have cared less. I refuse to deal with his PA "Pinner" all advice was to stay away, he doesn't know what he's doing and he's an arrogant jerk. Nice hair buddy. I'm taking my money to another office. Corona is full of them
1.0 Rating
October 28th, 2014
very rude staff at front desk
Dr muller is a good dr.his staff on the other hand is very incompetent. Jessica at front desk is rude and snobbish. Talks about patients to other associates in office. Talks to patients very rudely. She lies about lab results to patients. Told me my results were not in when in fact they were in for quite a while. Why does this office keep her. She should be removed from this office she does not have to know how to work in a medical office why why why
1.0 Rating
July 3rd, 2014
STAY AWAY FROM THE PA MR. PINNER
1.0 Rating
October 24th, 2013
Ex patient
Weird doctor with a horrible pbesity problem. Rude staff and a long wait. Find another Doc.............
2.3 Rating
May 20th, 2012
I've been a patient of his office for several years. He used to have other Drs and P.A.'s working with him. They are all gone now except for Anthony Pinner. I've had good and bad experiences with the office. I have a FSA medical spending account and they used to charge me 50 cents to swipe the card. (fine whatever) Mysteriously, their machine has been broken or out of order for the last year and they now only accept cash or check. The wait time to see Dr Muller is generally 45min to over an hr. The last time I saw him I was the first scheduled appt of the morning and I waited over an hour to see him. The office staff is generally rude though to be fair I have encountered nice people on occasion but they don't stay. Don't let them draw your blood unless you like being poked numerous times and hurt. Also, beware they push sleep studies. The sleep study studio is located right next door. How convenient. Be sure and check with your insurance company prior to scheduling the study to see if its covered. I learned the hard way this particular Sleep Center is not.
2.3 Rating
March 9th, 2012
This Dr. Office needs staff that can return phone call they are bad when you call the nurses and leave messages and don't get a return call. Some of this nurse are young and don't know what they are doing It's seems like they hire people that have just graduated and don't really have the experience.
1.0 Rating
February 24th, 2012
new patient
Today was my very first appointment with My new health provider I thought I would be seeing Dr, Jeffery Muller, that is who my apt. was with, my appointment was at 8:30 am I came with my New patient paper work all ready filled out, My X-rays on my ankle fracture, and part of my file from my previous group, I was not put in a room until 9:10 am , then I waited in there for another 10 min, to my surprise a man came into the room Who was not Dr. Muller He was a PA He did not identify his self he look at my chart and immediately said why are you here I explained or tried to As I was continuously interrupted, that I had been switched to this group as my Dr.Tran, had quit and Bateman was no longer in the group either, He said abruptly If I was here to get this prescriptions filled that 3 of these were class three drugs and that in the last 6 months the feds have been cracking down on Dr's and some are even going to jail and that my body was addicted to these and that he was going to have to decline giving me these prescriptions said he needed to wean me off, as If I was a drug addict, said no way was I getting them. I tried to explain that I was In pain all the time that I had nerve damage in my foot that my muscle spasm at night I I only used them at night and not every day, That I had a 90 day prescription and it had been 4 months and I still had some which I showed in the bottles but was running low, he said he thought this was a deadly combination and refuse to refill, tried to explain and he started yelling at me, Yelling like he was scolding me, said I was addicted My body was and that was it, I told him that I was insulted and that I took offence to him and I wanted to leave that he didn't understand And to my shock He YELLED I didn't know What Pain was HE lifted his leg on to the table rolled up his pant leg and started knocking on his chin bone. stating I DIDN'T KNOW WHAT PAIN WAS AND WAS YELLING BANGING ON HIS LEG I STATED I WANTED TO LEAVE AND HE SAID NO AND THROW 3 PRESCRIPTIONS AT ME I WAS STARTING TO CRY AND JUST WANTED AWAY FROM HIM HE WAS GLARING AT ME AND HAD BLOCK MY PATH I STATED MOVE AND I RAN OUT OF THE OFFICE AS I WENT DOWN THE HALLWAY I TOLD THE THE ADM STAFF THAT IF I CAME BACK TO THIS DOCTOR I NEVER WANTED TO BE PUT WITH HIM AGAIN I WAS VERY UPSET AND COULDN'T CATCH MY BREATH I WAS CRYING HYSTERICALLY THE YOUNG LADY TOOK ME INTO A ROOM ACROSS FROM THE FRONT DESK I EXPLAINED WHAT HAPPEN SHE WAS IN SHOCK TOLD ME THE OFFICE MANAGER WAS NOT IN AND THAT SHE WOULD HAVE HER CALL ME, TO HOLD ON SHE WOULD GET SOME ONE ELSE I WAS SO UPSET I JUST LEFT. He scared me and I was afraid of him.