Rate Now
Share Your Experience
Have you seen Dr. Jeffery Taylor?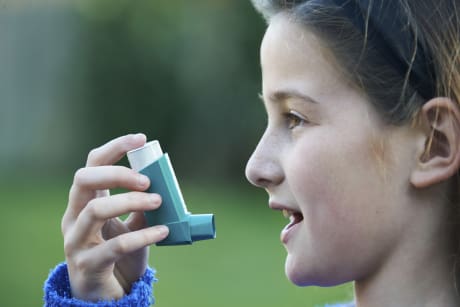 Childhood Asthma
Get the facts about childhood asthma, including the causes, symptoms and complications related to this condition.
22 Ratings with 12 Comments
5.0 Rating
June 24th, 2016
5.0 Rating
June 10th, 2016
Highly recommend
We love Dr. Taylor. He has been our pediatrician for 7 years and 3 children. Our son was born with an undiagnosed heart condition that required immediate surgery in the first few days of life. Dr. Taylor helped diagnose it and arrange the best specialists. He really helped us during that crazy crisis. Our son is almost 6 years old and thriving now. His staff is super friendly and the kids love the office. Great parking too which is important when you have 3 kids aged 7 and under!
1.0 Rating
October 24th, 2015
Good doctor but he needs a new nurse!
Dr. Taylor is a nice doctor but hes nurse Cindy is very cold, shes not a kids friendly, shes rude, short. I been in the waiting room waiting to be room and I see other nurses telling others mom " were running behind, go get some lunch and i call you when doc is ready". I wish Dr. Taylor can get a new nurse thats a kids friendly!!
1.0 Rating
May 17th, 2015
Didn't Address Child's Needs Causing Long Term Problems
This pediatrician was our pediatrician for the first year of my child's life. In that time, Dr. Taylor wrote off my child's respiratory illness as an illness that needed to be "waited out." That year, my child was up through the night struggling with congestion that would cause vomiting and leave him crying for hours. I would go to Dr. Taylor asking how to address this - talk about my concerns with this longterm illness on my child. Talk about my concerns for serious food allergies that may be compounding the illness. I was treated like an anxious mother. I was written completely off. Fast forward to our first visit with a new pediatrician - we are immediately referred to two specialists. My child was put on a round of medications that finally help in the healing process. Serious food allergies are diagnosed and finally I can address them. The fallout from a year of this pediatrician's poor care and dismissive attitude - my child has asthma (directly caused by a respiratory illness being allowed to go on for so long not addressed) and had to go through 2 years of catching up (therapies 7 times a week) because children that sick don't progress. Would I recommend this pediatrician? Never.
5.0 Rating
February 10th, 2015
Great Dr
5.0 Rating
February 7th, 2015
Great doctor
5.0 Rating
January 30th, 2015
Dr. Taylor is great
We love Dr. Taylor. He is great with our kids and very patient with us. He answers all questions throughly and with compassion. I would recommend him to anyone. His staff is fantastic with the exception of one person who seems to manage billing.
1.0 Rating
February 8th, 2013
FIND A NEW PEDIATRICIAN!!!
I cannot stress enough how important it is to take your child (children) to another Pediatrician. Dr. Taylor has no attention to detail. If there is something seriously wrong with your child, it will be overlooked as Dr. Taylor is not a thorough, caring or thoughtful medical professional.
1.0 Rating
August 4th, 2011
Not engaging with our baby
I have not had good experiences with Dr Taylor. He is not engaging with our newborn and always seems rushed during our visits, and at times is condescending. When our baby got his vaccines he was not gentle with him and was VERY apathetic...I would not take your children there unless you want a Dr that really does not care!
5.0 Rating
April 17th, 2011
Great Pediatrician
Dr. Taylor has been a great pediatrician. Whenever we have never had difficulty getting an appointment or a call back when we have a question. He helped us get into a rheumatologist at CHOC by calling and speaking directly with the doctor to move us up. There hasn't been a time when we haven't been satisfied with him or his staff. We really enjoy having him as our daughter's pediatrician.
1.0 Rating
July 22nd, 2010
Don't waste your time
1.0 Rating
June 3rd, 2010
would not recommend
I am currently looking for a new pediatrician because Dr. Taylor does not spend enough time at my child's well-baby check-up visits getting to know my child or checking to see if she's reached any milestones. He's in and out within 5 minutes...even when giving shots. If I didn't ask my questions fast enough, he was out of the room and on to the next patient.