Rate Now
Share Your Experience
Have you seen Dr. Jeffrey Welgoss?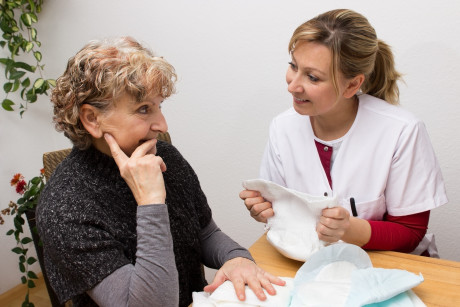 Urinary Incontinence
Learn about the symptoms and causes of urinary incontinence or urge incontinence.
31 Ratings with 10 Comments
5.0 Rating
January 27th, 2017
I love this doctor. I had a major pelvic repair surgery. The best doctor I have worked with; very compassionate, exceptionally kind, wonderful, attentive, and professional. Dr. Welgoss treated me with respect and care. I was a bit nervous before my surgery and he spent an hour explaining everything about the surgery. I highly recommend him.
5.0 Rating
August 26th, 2016
Amazing doctor and surgeon
I have been a patient of Dr. Welgoss's and his practice off and on for 15 years. He operated on me in 1999 and it went amazingly well and I was back at work in 2 1/2 weeks. I have also taken my mother to see him and he did a minor surgery for her that significantly improved her life. As a physician and surgeon, I am very picky about a doctor operating on me and did my research before I saw him. I agree with another reviewer who said he treats the toughest type of patients that other doctors have screwed up or won't touch; that takes a doctor who is really interested in helping a patient since it takes more effort and time to deal with the worst cases. His office staff is great- love his NP, Heather, and all the medical assistants. Several years ago he and his other 2 partners separated from a bigger practice where there were issues with the office staff. Their current staff is amazing and I have referred all my patients and friends to their practice including the other 2 doctors there who are also phenomenal. You are in great hands with any of them....
5.0 Rating
July 1st, 2016
Great Urogynocologist
5.0 Rating
May 10th, 2016
1.0 Rating
June 19th, 2015
Bladder Sling Installed by Welgoss Was Worst Mistake of My Life
I enlisted Welgoss's help to stop by stress incontinence so that I could exercise more freely. While he is charming and eager to operate, his surgical skills and post-op follow-up are sub-par. I am now in chronic pelvic pain and can't sit or walk the dog much less do triathlons. I've tried PT and second opinions and there seems to be no remedy to this dreadful situation. If you are considering Welgoss for surgery, be warned. He is rather a smooth-talker but his stats are inflated and I'm sure you can find a much better surgeon. Furthermore, think very hard about the risks of these surgeries. You could be one of those 10% of people with complications and then you will be longing for the days that your worst inconvenience was putting in a pad before you went for a run. Try Dr. Iglesia in D.C.
1.0 Rating
January 20th, 2012
WILL NOT RETURN
I drove one hour to his office and one hour back home again--over heavy construction and unpredictable delays. Staff was very critical of my being 9 minutes late, refused to let me see the doctor until 45 minutes later, although there was no one in the waiting room. When I left, staff was too busy on the phone and otherwise occupied to ask me to make my next appointment, something every receptionist should do as good business. I pass many qualified physicians on my three-hour journey to this physician. I am not returning, nor would I recommendhim, although he helped me with my problem. This punitive staff runs the office-and poorly.
1.0 Rating
August 15th, 2011
Find Someone else in this practice!!!
Saw this Dr. at the Reston office. Receptionist was much more interested in ordering lunch than processing a new pt. Asked me to fill out forms I had just handed her -- completed. Could not have cared less if I dropped dead in front of her. The nurse that did the pre-visit was very good, very thorough and asked all the right questions and for info. In comes Dr. Welgoss -- I began to explain my situation/symptoms. He waved them off and said none of that applies to the problem you are here for. Huh? Bloating, abdominal pain, low back ache, and increased discharge are not symptoms of a rectocele? Really? Well, everything I have read says otherwise. Turns out I have a stage 2 rectocele and also a cystocele. However, he still says they are not the source of my pain. He instructed me to get a pessary to move things up. Go get an ultrasound to see what else is wrong with me and follow up with my GP and GI docs. Apparently, he could not be bothered with my pelvic prolapse concerns. I will never see him again!
3.7 Rating
December 2nd, 2010
Office Staff Horrible
My gyn referred me to Dr. Welgoss for consultation involving some pelvic disorders. First, I was very impressed upon meeting Dr. Welgoss. He was very courtesy, explain my condition, provided various treatment options, and answer my questions. There was adequate enough time during the visit where I was not rush and was usher to his office for discussion after examination. I felt at ease speaking with Dr. Welgoss. In that regards, I would see him again. The negatives; the office staff is horrible. It took four weeks from time of appointment for me to get surgical scheduler (Barbara) to schedule my surgery.... and, this only happen because I called and requested an immediate appointment to see Dr. Welgoss. Receptionist asked me reason for visit; I said, because Barbara cannot schedule my surgery until Dr. Welgoss fowards my files. Barbara does not have initiative to request for the file; therefore, as the patient; I will be incovenienced to make a trip to request the files from the Dr. Welgoss myself.
5.0 Rating
March 8th, 2010
5.0 Rating
June 15th, 2017
4.0 Rating
January 18th, 2017
Nearby Doctors

Dr. Jeffrey Welgoss is similar to the following 3 Doctors near Annandale, VA.