Rate Now
Share Your Experience
Have you seen Dr. Jeffrey Bakal?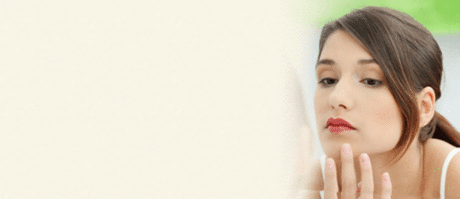 Acne
Get the important facts about acne, including the different types and what causes it.
20 Ratings with 13 Comments
1.0 Rating
June 20th, 2014
I Won't Be Back
1.0 Rating
October 20th, 2013
5.0 Rating
July 12th, 2013
Very pleased with Dr. Bakal
I was referred to him by my doctor who said he was excellent and the person his family used for skin problems. He promptly reassured me that a spot that concerned me was not dangerous and offered me a cream for a facial rash that I forgot to even ask about. He answered all my questions and I would definitely see him again.
2.3 Rating
October 13th, 2012
Good at medicine, not good with people
5.0 Rating
June 28th, 2012
Happy with my visit. Would use again
I made an appointment to have a second opinion after another doctor wanted to remove three moles. Dr. Bakal seemed much less concerned, thought one was suspicious, and reassured me about the rest. Unlike the other doctor, Dr. Bakal was offered to remove that one mole at this same visit which was much more convenient than rescheduling an appointment. Perhaps this is why he sometimes is behind schedule according to other reviews but I really saved time this way. The procedure was professional and painless and the results were clearly conveyed by his staff. I would definitely use him again and have already referred some friends.
2.3 Rating
March 31st, 2011
5.0 Rating
March 29th, 2011
Very Pleased with this doctor
I appreciated that I was seen within two weeks of calling for an appointment and he addressed several concerns I had in the same visit and even did a small proceudre without making me come back. I had confidence in his recommendations and he advised me that moles I worried about were harmless so I certainly didn't think he was motivated by personal interest. I would use him again.
5.0 Rating
February 11th, 2011
So gooto see him with my husband for I brought the rest of the family
I first brought my daughter in for acne and Dr. Bakal was able to put her on two medications that mostly cured her completely by the time he saw us again in six weeks. His explanations for why she needed both medications were clear and he discussed all common side effects. The staff was friendly and it was clear that they all enjoyed their jobs working with the doctor. I came back to see him with my husband for mole checks. Unlike a prior dermatologist that wanted to remove moles on every visit, Dr. Bakal reassured me that all my moles looked fine and only took off the one I said was being rubbed by my clothing. I have already recommended a neighbor who liked him as well.
5.0 Rating
November 8th, 2010
Very happy with my visit and service
I went to Dr. Bakal concerned about about a changing growth on my shoulder. He was very reassuring when he saw it but it had become irritated from my clothing and he promptly offerred to remove it. The procedure was quick and painless and I appreciated that he did not make me come back to schedule this. He would have been happy to just reassure me and I felt no pressure to remove the spot and this was only done becasue it was bothering me.The staff went over the procedure in detail before and afterwards explaining would care. It was nice to come in with a problem and having it promptly solved. I would gladly recommend him to others.
1.0 Rating
October 20th, 2010
Patient
1.0 Rating
September 24th, 2010
Miserable person even though very wealthy
This doctor is not suited to this type of medicine. He clearly did not follow his heart or passion. A research oriented career would have been a better fit. Clearly extremely intelligent. Appears to be a frustrated and very angry person. He is a testament to those people who think that the surface things in life are more important than trying to seek out substance in one's life.
1.0 Rating
June 4th, 2010
TERRIBLE OFFICE
ABSOLUTELY TERRIBLE OFFICE. Worse experience EVER. I show up early for my appointments, and I never even get put into a room until 20-30 minutes AFTER my appointment time. I then wait another 20-30 minutes IN the room. Then, all he does is walk in, look at my skin, and then write me a prescription. He was also very rude to me (instead of asking if I had acne on my chest and back, he just grabbed my shirt and looked). RUDE, TERRIBLE SERVICE. I also was waiting for my bloodwork so that I can start Accutane only to find out that the appointment THEY made was too early so my blood work is not valid. I now have to go BACK to the office and get more blood drawn for their mistake. Unfortunately for me, he is the ONLY doctor available under my insurance. Some of the nurses are kind, but he is by far the rudest, most judgmental doctor I have ever dealt with.