Rate Now
Share Your Experience
Have you seen Dr. Jeffrey Boos?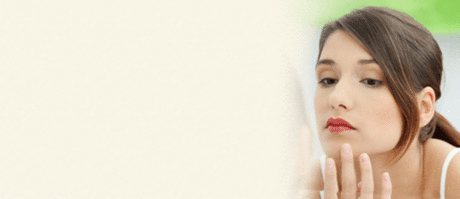 Acne
Get the important facts about acne, including the different types and what causes it.
27 Ratings with 10 Comments
5.0 Rating
August 28th, 2017
My all-time favorite doctor.
Dr. Boos is consistently wonderful. He does a great job answering any and all questions I have and is very knowledgeable about various treatments and medications, often explaining results of research studies in his explanations. Kind, understanding, pretty much anything you'd want in a doctor. I can't recommend him enough.
5.0 Rating
March 25th, 2016
5.0 Rating
September 2nd, 2015
5.0 Rating
July 20th, 2015
Basal Cell Carcinoma and Malignant Melanoma
1.0 Rating
March 14th, 2014
I went to see Dr. Boos and he was more interested in telling me what he thought than listening to what I had already done with my skin problem. He gave me a prescription that was stronger than the one I had before and said don't put in folds. I told him that behind my knees were worse. He rushed thur the whole visit. I don't think he even looked at my chart
5.0 Rating
February 21st, 2012
1.0 Rating
January 28th, 2011
was about 10 minutes early for my afternoon appointment, waited about an hour to be seen, after two others, late for their appointments got in before i did. Dr. boos is young, his lips were very chapped when i saw him, which was distracting, and disconcerting considering he is a dermatologist. Asked for advice concerning warts on my fingers, he zapped them with nitrogen and i followed instructions to the letter. they all came back, he suggested if that happens to try MediPlast, it seems to be working better than other OTCs i've tried. i won't be returning to Dr. boos.
5.0 Rating
October 3rd, 2010
Great guy.
Got in quick, got out quick with all my questions answered. I was really concerned about a mark on my leg. Had a biopsy done and got an answer within 2 days. During the visit, both him and his nurse answered all my questions. Unfortunately for a previous commenter on here, this man deals with serious skin cancer problems, not anti-aging creams. He personally called me in 2 days and explained the results of the biopsy. I was in and out of the office in about 30 mins.
1.0 Rating
June 6th, 2010
Rushed
Went to see Dr. Boos because I am concerned about some moles on my face and wanted to know what I should look for in products for my skin. (Just turned 40 and want to take care of myself) Anyway, Dr. Boos rushed through my visit and seemed irritated when I asked questions. He kept telling me his office is not the type of office that sells anti aging product when all I wanted to know is what key ingredients I should look for in products. He was really insensitive. The nurse that assisted him was really nice and answered my questions. He acted like he was to good to answer my questions and suggested I go to westlake dermatology and get botox. He needs to learn bedside manners.
5.0 Rating
May 10th, 2017
2.0 Rating
October 10th, 2016