Rate Now
Share Your Experience
Have you seen Dr. Jeffrey Chavin?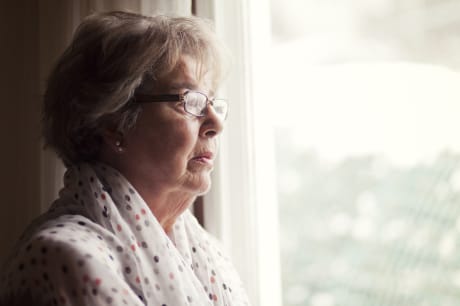 Clinical Depression
Get the facts about clinical depression, including the symptoms and related depressive disorders.
23 Ratings with 10 Comments
5.0 Rating
April 22nd, 2015
Excellent physician
Dr. Chavin accurately diagnosed my MS very quickly and his commitment to my treatment has kept me nearly symptom free for 9 years. He is consistently thoughtful during my appointments and takes a lot of time to explain the various Pharma trials and advancements so I have a full picture of how research is progressing in the fight against MS.
5.0 Rating
November 22nd, 2013
1.0 Rating
May 15th, 2013
I agree with the others - stay away!
It worries me to know that he is teaching junior doctors at new england medical center. What a horrible role model he must be. He makes you feel as though you are really putting him out just by showing up for an appointment. He rolls his eyes at you and shows his impatience. How is he still employed at such a great institution? Please - Tufts - you can do better than this guy!
5.0 Rating
October 27th, 2011
MG patient
5.0 Rating
July 27th, 2011
Dr. Chavin is excellent
I'm not sure why others are giving him bad reviews. He diagnosed my MS back in 1999....i went from relapsing remitting MS to BENIGN because of his care and concern. He always followed up with me and I live my life to the fullest because of his treatment and care. I never have waited more than 10 minutes in the wwaiting room...he calls for MRI's and other tests every two years since I've been benign to make sure the disease is staying at bay. He's funny and had a bit of a dry sense of humor. I would highly recommend him.
1.0 Rating
May 28th, 2011
No answers,rude
My overall feeling was he was dismissive,arrogant and condescending.While he was thorough testing wise.I felt like he thought I was making my symptoms up, he even said he was not sure my pain wasn't unlike the pain we all feel at one time or another . Really,would I waste my time or his if I didn't feel like this was unusual? Not going back,that's for sure.
1.0 Rating
October 28th, 2010
unethical , sneaky, not very intelligent doctor
I went to see Chavin per a review from my diabetes doctor. I had had uncontrolled diabetes for a number of years and chavin was supposed to deal with neuropathy. He made many many mistakes about my medical history and my symptoms in my record that he put me in medical danger. So I politely asked him to correct these mistakes. He refused and said because I wanted correct records he would 'abandon' me as a patient even though I had pressing medical needs, including a new cancer diagnosis. He reminded me of someone who bought rather than earned his medical degree. My complaints against him are pending.
1.0 Rating
January 15th, 2010
Just an opinion
It's hard to accurately grade a doctor as far as knowledge goes. So I'll give him the benefit of my own lack of formal medical training and say he might know what he's talking about.However, Dr. Chavin is arrogant and dismissive. Which leads me to believe (this is my own unvalidated opinion) that such an attitude prohibits consideration for new treatments and opinions.
1.0 Rating
October 28th, 2008
hostile and arrogant
5.0 Rating
June 29th, 2016