Rate Now
Share Your Experience
Have you seen Dr. Jeffrey Coffman?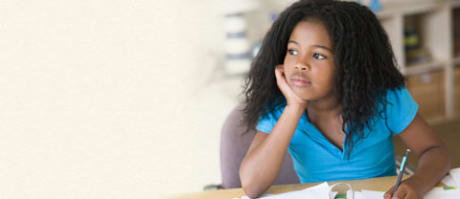 ADHD
Attention Deficit Hyperactivity Disorder (ADHD), including the different types and who gets them.
23 Ratings with 6 Comments
2.0 Rating
June 15th, 2015
Confused
I spend good money with him but feel cheated when it comes to having a conversation with him, he doesn't spend very much time with you, just a medication check to see if you feel okay or not. On several occasions I have had calls into him which he does not return. He has a strange way of showing humor, a doctor would understand it but a patient wouldn't.
1.0 Rating
January 13th, 2015
Not thorough at all.
Dr. Coffman spent almost no time learning about my mental disorder, my life, nor my experiences. All of my appointments, including the first one, we're under 15 minutes. He would basically just ask how I felt, listen to my response, and write out a new prescription or give me a new sample. I had a genetic test done at my previous Psychiatrist, which I included in my paperwork, that he barely paid any attention to. I found him abrupt, cold, and highly impersonal. He was not interested in helping me get better.
2.3 Rating
April 11th, 2013
Money vs moral and ethical treatment
Professional, good with dx and px meds , however , this dr refused to see a client that he had seen for over 15 years because of past due bill though the dr knew the pt had been sick and was not working . The pt stated to the office manager that they would not be able to pay the bill until the next day when their paycheck was in. The office manager stated that the pt would still have to make an appointment after payment in full had been made. Is this ethical or moral? This pt was stable however what if the pt had not been stable. Perhaps this dr didn't like the insurance plan the pt carried or some personal reason he did not want to tx . Is that a good enouhg reason to refuse tx.???
2.3 Rating
March 28th, 2013
disappointed
I had Dr. Coffman for a psychiatrist for a few years. He even did electric shock on me. When I made an appointment, his office assistant called me and told me I had to call and cancel my appointment and "due to my finances" I should call community mental health. I called them and they do not take patient's with insurance. I am even more frustrated because Dr. Coffman ASSUMED that I didn't have insurance and when I went I didn't have the $75 that day, but, I would in 2 days so I rescheduled it. I think he's too full of himself anymore.
1.0 Rating
October 15th, 2012
1.0 Rating
September 22nd, 2017
1.0 Rating
September 19th, 2017
2.0 Rating
February 8th, 2017
5.0 Rating
November 29th, 2016
2.0 Rating
August 18th, 2016