Rate Now
Share Your Experience
Have you seen Dr. Jeffrey Dover?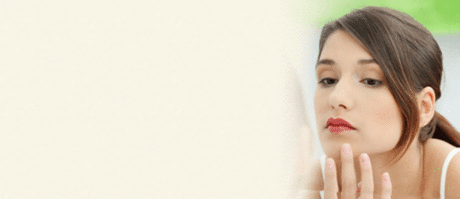 Acne
Get the important facts about acne, including the different types and what causes it.
28 Ratings with 12 Comments
5.0 Rating
July 26th, 2017
Dr. Dover is wonderf
1.0 Rating
July 6th, 2016
A Bad Experience
A very negative experience. Charged me over $5000 for laser procedures that did nothing, yet he reminded me several times that he was giving me a bargain. His attitude was condescending, and the person doing the Fraxel lasering was obviously inexperienced - she had to be told 4 times that she was not holding the wand correctly. He also tried to add $250 to the final bill, and removed it when I questioned it. A huge waste of my time and money. I would never go back - a very expensive lesson.
1.0 Rating
July 27th, 2015
I thermage because my belly skin sagged after
I thermage because my belly skin sagged after having a baby. The doctor was convinced someone like me (little body fat and fit - I exercise daily and compete in sprint triathlons) would be the perfect candidate. After paying the high price I spent one hour in the procedure room. The doctor, who was excited when I came for the initial consultation (which, by the way is $175 and not included!), but was dismissive and abrupt when I came in for the procedure. It's was clear at this point he had the sale, he was handing me off to the technician (the doctor's do not perform the procedure) and was done with me. He never followed up with me. After 6 months there was no change. I went in for the follow up and he tried to get me to do more procedures and another round of Thermage. I had just paid $4700 total for nothing, why would I pay more??? Look, if you want to lose the saggy skin, surgery is the only way to go. Not exercise (which can improve, but not fix the skin) or get fit quick schemes. I will not have surgery as I have had issues with anesthesia in the past (pretty violent reactions). This stuff doesn't work or the we wouldn't be on the net arguing the finer points.
5.0 Rating
January 20th, 2015
Great Doctor
I am completely shocked to see some of the bad reviews posted on this site about Dr. Dover. I have been a patient of his for about 8 years now and he has done a fantastic job with the fillers, botox, and laser treatments that I have had. He is a skilled doctor has always been professional and really knows his stuff. I would highly recommend him for top notch treatment. He is very personable and really takes an interest in you. You will be pleased with his skilled hands at using fillers on your face. Yes, he is expensive, but you get what you pay for. I have never been disappointed in his work.
1.0 Rating
July 24th, 2013
waste of money
3.7 Rating
February 8th, 2012
Good work and nice man. Services are very expensive at Skincare Physicians which is a big downside. The office is always busy with patients. I didn't have laser or any complicated things but I trusted his work on the minor things he did. If you can find a talented and trusted doctor at a lower price then I would seek them out. In the long run, you could pay less with the same results.
5.0 Rating
June 25th, 2011
Kathryn
Dr. Dover is a wonderful doctor. I have been seeing him for about 16 years and know him very well. He always take the time to listen and answer my questions. I have 2 doctors in my family, and I feel that I can trust him as much as I trust them. I completely disagree with one the other commentators here that claims he is all about the money. He has often discouraged me from getting expensive procedures done (that I wanted), because he is looking out for my (his patient's) best interest, NOT THE MONEY. I highly recommend Dr. Dover. He's the best!
1.0 Rating
December 9th, 2010
very bad experience
the wrong laser number was used on my leg and i had great damage done. it took many follow up appointments for the damage to be repaired and he didnt even offer to pay. he seemed so nice but the results were disasterous.
1.0 Rating
July 12th, 2010
1.0 Rating
November 26th, 2008
All about money. Greediest doctor ever.Do top doctors recommend him? Definitely. Why? Because of his publications and lectures. Do patients recommend him? Definitely not. Why? Because he's the most careless doctor on earth. No matter what your problem is, he's going to laser you. Why? MONEY. Does he care about the results? NO Why? Because you signed a consent form so he's going to laser you to research on you and at the same time to make GOOD money out of you.