Rate Now
Share Your Experience
Have you seen Dr. Jeffrey Herz?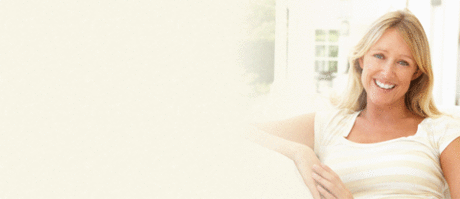 Hysterectomy
Learn about why this procedure is performed, who gets it done, and the different types of surgeries available.
32 Ratings with 11 Comments
1.0 Rating
December 7th, 2016
1.0 Rating
September 18th, 2015
Does Not Know Patient is a Person
5.0 Rating
February 25th, 2015
5.0 Rating
December 11th, 2013
CMA
I have worked for Dr. Herz for almost 10 years and I am aware of the situation that occurred with the patient from Desert Cancer Foundation, Dr. Herz was more than willing to see the patient, but the patient and the Dr. that did the surgery needed to contact Desert Cancer Foundation and make arrangements for Dr. Herz to see the patient and to complete the required paperwork. Dr. Herz is more than willing to work with patient's that have no insurance or have limited insurance. Our rates have not changed in the 10years that I have worked for him.
1.0 Rating
May 29th, 2013
IN IT FOR THE MONEY.....NO COMPASSION
I recently had a cancerous anal tumor removed. As I have no insurance and am low income, I was blessed to find the Desert Cancer Foundation who is paying for my treatment using up to this point 3 doctors. As a part of post op recovery I had to have a catheter inserted to drain my bladder. At the time of that procedure my surgeon told me to contact Dr. Herz to have it removed. I called to make an app't. and was told Dr. Herz would not honor Desert Cancer Foundation's request to remove the catheter. The wonderful doctors who participate in the Foundation accept a lesser rate than their normal fee to help patients. A concept that falls deafly on this money hungry quack's ears!
2.3 Rating
April 12th, 2013
Bedside manner
Great diagnosis. Bedside manner is lacking. Explanations of procedures is geared for people in medical field...not the average Joe. Seems to be rushing in order to get to next patient. Follow up after surgery was non existent for 2 weeks. In his defense, he may have saved my life with the accurate diagnosis...I have praise for him in that area. If his connection to his patients matched his diagnostic skills, he would rate 4 stars.
1.0 Rating
May 5th, 2012
Abandoment
I went to see Dr. Herz because I was having trouble urinating after rotator cuff surgery. After having a catheter in for over 5 weeks,with no instructions on how to care for it or having it changed, I developed sepsis. When I gave these symptoms to Dr. Herz he dismissed it and said see me in 2 months. When I was rushed to the hospital with 18 hours to live I requested him . His reply to the hospital staff was "Yes he is my patient,no I will not come to the hospital to see him". I was in disbelief. The hospital recommended another urologist for me.
1.0 Rating
January 10th, 2012
Absolutely no people skills!
Dr Herz was the on-call urologist treating my husband at Eisenhower Emergency. My husband was in severe pain but there wasn't a word of empathy or simple concern from Dr. Herz. He made some uncalled-for, very negative comments. I am not questioning or complaining about the medical treatment or physician competency. But obviously in over 30 years of practice, Dr Herz hasn't learned to 'care' for people. Maybe Dr Herz has to be a patient himself and experience a very high level of pain, before it is possible for him to treat people in a more humane way...or he should stick to cadavers.
5.0 Rating
March 25th, 2011
The best you could ask for