Rate Now
Share Your Experience
Have you seen Dr. Jeffrey Rubin?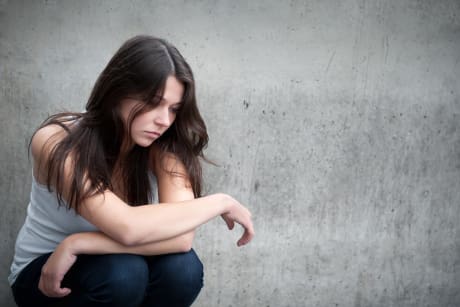 Depression
Get the facts about depression, including the symptoms of the condition and related conditions.
31 Ratings with 10 Comments
5.0 Rating
May 26th, 2017
Absolute pleasure
4.0 Rating
March 1st, 2017
Near Genius
I am very impressed with his knowledge. He was very thorough, more so than any other specialist than I've ever seen. He had particular knowledge about pharmacology and interactions. Not the warmest person (he didn't introduce himself or shake my hand). If you have a complex case, Dr Rubin is the dr to see.
5.0 Rating
November 14th, 2016
best neuro i ever had
he righr away took care of my diagnosis and got the meds i needed i felt so down and on top of that I had painful migraines and he knew what was right for me he took the right tests on me and examined when needed he always make sure I get my blood check on monthly basis he's a great neuro doctor on my behalf
2.0 Rating
December 30th, 2015
Disheartened.
Nice bldg. Fairly pleasant staff. A tad strange appointment though. I brought MRI and other lab, he said he's done this for years, used to look at all of it but no longer does as it's unnecessary. (?) I have a few medical conditions so I take a good amt of meds. I have faith in my other doctors, and that they would never purposely give me more needs then necessary, but he said "that's my problem, to many meds", which made me feel like my other doctors are making me look like a pill head if you will. My other doctors keep very close tabs on dosage and what not, so I'm not sure he realized that. Also, side from telling me to slowly wean off some of it, he only tested my reflexes and looked in my eyes with a light. He told me I would feel much better then... maybe he is right, but that makes my other doctors wrong, ones who HAVE done tests, labs and spent a GOOD any of time with me.... So am I to tell my other doctors they don't know what they're doing with meds, and go back to the issues I had originally put on them for, or just consider this man a general practitioner like Dr, who isn't really interested in trying to find any other reasons I may have the issue I came to see him about? I'm kind of shocked, and slightly insulted... There is no set follow up, I won't go back.
2.0 Rating
December 11th, 2015
5.0 Rating
November 12th, 2015
Annual Visit
Everyone was courteous and kind. Dr. Rubin was upbeat and interested, as usual. I like that he explains as he examines and always has a positive outlook. I now have a six month check up coming soon, which will be much closer to home. My meds were slightly increased this visit. I met an interesting young man who was having numbness in his leg and after seeing several doctors and many tests by others, Dr Rubin is the only doc who has discovered the cause of his numbness. That gave me more confidence in being his patient.
1.0 Rating
October 16th, 2015
Worst care/blaming the patient
This was some of the worst neurological care I've ever received. I was finally diagnosed with ms by a different doctor, after over a year of struggling with Rubin to take me seriously. My symptoms, to Rubin, were either emotional problems or caused by being overweight. He couldn't see past my being a woman to see fit to diagnose me with an actual medical condition. Ladies? Steer clear. Those crooked specks on his face can't see past to your actual conditions.
5.0 Rating
January 7th, 2015
Outstanding
5.0 Rating
November 12th, 2014
Caring Neurologist
I recently moved to Florida and was in need of a new neurologist. A friend recommended Dr. Rubin. The staff was extremely friendly when I made my appointment and I was greeted with the same friendly attitude when I arrived at his office. Dr. Rubin was sincerely interested in what I had to say and how I felt about my condition. Since meeting with Dr. Rubin my quality of life has changed! I will continue to be a patient of Dr. Rubins and I will pass his name along to anyone who is in need a great neurologist!
1.0 Rating
April 20th, 2014
Don't waste your time and insurance.
This doctor was inept and did only a reflex test to make his assessment. He did not look at any of my medical records and instead of keeping focused on my physical issues, kept trying to psychoanalyze me in the worst possible way. He couldn't keep my replies straight and even, at one point, insinuated that I was estranged from my mother which really hurt since I had just recently lost my dear Mom . I don't even know how he arrived at that assumption and even when I told him I love my mother dearly and why would he say such a terrible thing, dismissed my response, kept insisting on the dumbest notions, told me there was nothing wrong with me and got up and left the room. So, not only unprofessional and arrogant, he was also insulting and demeaning Do not waste your time or insurance. Stay away!
5.0 Rating
October 10th, 2016
4.0 Rating
June 14th, 2016
Nearby Doctors

Dr. Jeffrey Rubin is similar to the following 3 Doctors near West Palm Beach, FL.