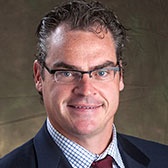 Orthopaedic Surgeon
11 years of experience
Accepting new patients
Brought to you by
License & Identifications
A medical license is required for a doctor to practice medicine in a particular state. Requirements vary by state but most require, at a minimum, post-graduate training in the doctor's specific specialty. An NPI number is a national identifier unique to an individual health care provider and is managed by the Center for Medicare & Medicaid Services (CMS).
Learn more about Dr. Jeffrey Carroll:
View the full profile to get information on:
Qualifications
What's important to you
---
View full profile
Patient Reviews
The overall average patient rating of Dr. Jeffrey Carroll, Orthopaedic Surgeon is Excellent. Dr. Carroll has been reviewed by 11 patients who have provided 1 comments. The rating is 3.5 out of 4 stars.
| | |
| --- | --- |
| Ease of Appointment | 3.0 |
| Promptness | 2.0 |
| Courteous Staff | 2.0 |
| Accurate Diagnosis | 4.0 |
| Bedside Manner | 4.0 |
| Spends Time with Me | 4.0 |
| Follows Up After Visit | 3.0 |
Specialties & Research
He has special expertise in 17 areas:
ACL Reconstruction or Anterior Cruciate Ligament Reconstruction (Bone-Patellar Tendon-Bone Graft)
Arthritis
Arthroscopic Surgery (Arthroscopy)
Hip Disorders
Hip Replacement
Knee Disorders
Knee Osteoarthritis
Knee Pain (Patellofemoral Pain Syndrome)
Knee Problems and Injuries
Osteoarthritis
Rotator Cuff Problem (Shoulder Impingement Syndrome)
Shoulder Dislocation
Shoulder Fractures
Shoulder Pain
arthroscopic surgery
fracture
shoulder injury
---
Education & Awards
Dr. Carroll graduated from Michigan State University , East Lansing.
---
Affiliations
Dr. Carroll has 4 hospital affiliations:
Mount Clemens Regional Medical Center
Beaumont Hospital, Grosse Pointe
---
Additional Information

Dr. Jeffrey John Carroll DO is a male Orthopaedic Surgeon, has 11 years of experience and practices in Orthopaedic Surgery.
Where does Dr. Jeffrey J. Carroll practice?
Dr. Jeffrey Carroll has 2 office locations.
Dr. Jeffrey Carroll practices Orthopaedic Surgery near Macomb, MI.
Additional practice locations include: Harper Woods, MI.
See Macomb Orthopedic Surgeons.