Rate Now
Share Your Experience
Have you seen Dr. Jeffrey Lee?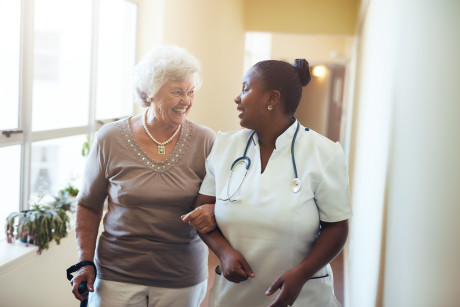 Arrhythmia
Get the facts about arrythmia, inclding the types, symptoms and causes.
61 Ratings with 10 Comments
5.0 Rating
January 27th, 2017
Exceptional customer service from Ricki
1.0 Rating
April 22nd, 2015
5.0 Rating
August 15th, 2014
Same Doctor?
I can't believe all the negative stuff written here about Dr. Jeffrey Lee. 4 months ago I had my lower back fixed by Dr. Lee. Across the board, he is a 5 star doctor. This includes his staff. On top of this, he exudes such positive energy. I would highly recommend Dr. Jeffrey Lee. My procedure involved the fusing of my L4-L5 vertebrae. I knew from the moment I awoke in recovery that my issue with Sciatica was over. Yes there was pain but it was the incision and normal surgery pain. I knew that this pain would eventually subside in the normal course of healing. Much much mahalo to Dr. Lee and his staff. As I said earlier, I would most certainly recommend Dr. Jeffrey J K Lee to anyone needing back pain relief.
1.0 Rating
June 10th, 2014
I was offended by Dr Lee's unwillingness to discuss details of the problem I went in to see him for. He was agitated and openly hostile and unwilling to continue to discuss potential problems or solutions. I had demand the MRI CD and let him know that I was going to see another doctor in order to get answers. This issue goes back to surgery that was done by another doctor approximately 4 years ago that I was asking Dr Lee to revisit for possible mistakes made. He was so unwilling to approach that specific area that I thought may be an issue, that is was obvious to me that he had spoken to the previous surgeon and received from him the same rhetoric I was given 4 years ago. Dr Lee's demeanor changed 180 degrees from our first visit. He was downright belligerent, openly hostile and aggressive and became angry when I asked more specific questions regarding the issue I had brought up to him at our first visit. I am not a stupid person - I can understand what he is talking about and I also understand that there seems to be some sort of coercion and he may be attempting to sweep this actual problem under the rug. We will surely find out with the help of legal counsel that I am contacting today - his behavior demands I follow-up in this fashion.
5.0 Rating
April 2nd, 2014
good Dr. with a terrible staff.
Dr Lee is an awesome doctor and I was very impressed with his work he has a really good bedside manner and he cares about his patients however his staff is very uncaring an incompetent I had to call them for 2 weeks and then get ugly to get them to just send a fax to the place where I was to get my cane after my knee surgery then I was going to have another surgery at another time I needed a paper faxed to that particular Dr and again I gave up calling after 2 weeks because they would never call me back and I even put in a complaint with their business manager who never called me back either these people make a bad name for Dr leave because he is an excellent Dr but the people working for him are of no assistance at all to their patients I was going to send a letter to Dr Lee but it would probably be intercepted by one of his staff and he would never see it.
1.0 Rating
February 22nd, 2014
Worst Phone Etiquette by Staff Member
I love taking care of my grandparents. Especially when it comes to helping them with appointment scheduling and prescription refills. The only thing that makes me question this act of help is when I have to call Dr. Lee's office.. His office lady is by far the rudest and most inconsiderate worker by far. With frequently forgetting to follow through on patient requests, I feel that this is not acceptable especially in a place where communication is important. The first time I called, I was immediately put on hold for 5 minutes then disconnected. After calling again, giving the benefit of the doubt that there could have been bad reception, I was finally able to talk to the female office worker who then continued to give me the most inhospitable attitude ever. There is a clear lack of phone etiquette with this staff member as she makes the patient calling feel like they are causing an inconvenience on her. Once getting the message through of needing an approved prescription refill, I was hung up on before being able to ask when the medication would be ready. Requests for prescription refills were not followed through as it took me numerous phone calls before finally getting anything done. RUDE. I understand if you are busy and if the work may be mundane, but to have the customer/patient get the impression that you hate your job, you should take the hint and quit. Otherwise, save money on purchasing a Guide to Phone Etiquette from your nearest book store.
1.0 Rating
April 11th, 2012
Staff is a Nightmare.
5.0 Rating
February 25th, 2012
excellant surgeon but three times had to wait over an hour for a five minute visit
3.7 Rating
March 28th, 2011
1.0 Rating
July 31st, 2009
Not a surgeon I would use again
5.0 Rating
December 31st, 2016
5.0 Rating
August 18th, 2016
Nearby Doctors

Dr. Jeffrey Lee is similar to the following 3 Doctors near Honolulu, HI.