Rate Now
Share Your Experience
Have you seen Dr. Jeffrey Larsen?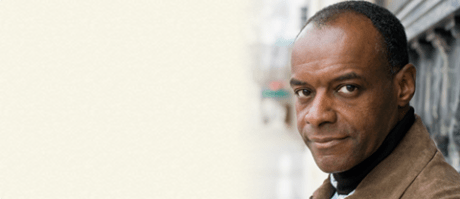 Colonoscopy
Get the facts about colonoscopy, including how and why it's done and doctors who perform the procedure.
Quality Rating
Highly Satisfied
37 Ratings with 19 Comments
5.0 Rating
July 2nd, 2015
Wife had a baby caught mrsa had Dr. Larson in my opinion is the best doctor he is an over achiever goes over and beyond for his patients and he is a very easy going guy and a great speaker and can talk about anything. I would consider him a very good role model even for the small amount of time spent in his office
5.0 Rating
June 25th, 2015
1.0 Rating
January 15th, 2015
5.0 Rating
December 13th, 2013
My God sent surgeon
I had surgery at Stone Crest with a ENT doctor. I ended up back in the ER due to pain from the surgery and also I was experiencing pain in my stomach. After a CT was done it was determined that a surgeon was needed and thanks be to God it was Dr. Larsen. He did surgery corrected my pain I had suggled with for several years. I must say I have seen many a doctor but never a Dr. Larsen. I thank him for his extra care of not just me but my husband as well.
5.0 Rating
February 21st, 2013
Grateful for Dr. Larsen
I had been sick for 2 months, I went to many Doctors that told me that they couldn't find nothing wrong. I was referred to Dr. Larsen and he immediately examined then took me to Surgery and fixed the problem. It was a large amount of Adhesions. I went back for a follow up, had a severe pain in my back and he told me it was a kidney stone. I told him to fix it and he said that is away from what his speciaIity so, I went to urologist and it was exactly what Dr. Larsen said a kidney stone. He is just wonderful, Tammy his assistant is too. Office staff great..
5.0 Rating
May 22nd, 2012
Had hernia repaired. He and his assistant Couldn't have been more helpful. Front deal staff is the rudest I have ever.seen in a Dr's office though. Very unfortunate as he is a great Dr and could serve patients even better with better staff up front
5.0 Rating
November 16th, 2011
Best Doctor Ever!!!
My son had knee surgery one day and the next night was experiencing severe abdominal pain. He had already had his appendix out so we knew it wasn't that. I thought he was having a reaction to the pain meds and took him to the closest ER, Stonecrest. Turns out he had a condition known as Meckals Diverticulum and the it had wrapped around his intestine several times causing a blockage. The ER doctor immediately had the suction tube inserted and told us he would be admitted and he was calling Dr. Larsen in even though he was not the surgeon on call. His condition was deteriorating even in the surgery prep area. His white cell count had dropped from 15,000 to 2. Dr. Larsen literally saved my sons life. Side note ...... he had no medical coverage at all as he is a full time college student over the age where at that time I could keep him on my plan. At no time was there any difference in the level of care he received either by Dr. Larsen, his staff or the hospital staff. 6 months later he was having some other stomach issues. We called Dr. Larsen who saw him immediately. Ordered the appropriate tests to confirm that he had an overactive gall bladder. Dr. Larsen had his surgery scheduled and the gall bladder out within a week. And only after he had addressed the medical problem at hand did he even inquire as to whether we had obtained medical insurance or not. He was more than willing to treat him AGAIN with or without insurance. My family could not recommend Dr. Larsen enough.
5.0 Rating
September 13th, 2011
The Best Doctor!
Being relatively new to the Nashville area and receiving a diagnosis of breast cancer was very scary. I was referred to Dr. Larsen by my general practioner so I didn't have any idea of his experience. It was evident after my first visit that he is an exceptional doctor that cares deeply about his patients. During and after the biopsy and double mastectomy he was there telling me it was going to be okay. He did a fantastic job and I am now almost fully healed. After this experience I probably won't let anyone else operate on me other than Dr. Larsen. I completely trust him and love having a doctor that truly cares.
3.7 Rating
April 25th, 2011
Great Doctor
5.0 Rating
February 7th, 2011
Excellent Doctor