Rate Now
Share Your Experience
Have you seen Dr. Jeffrey Lebowitz?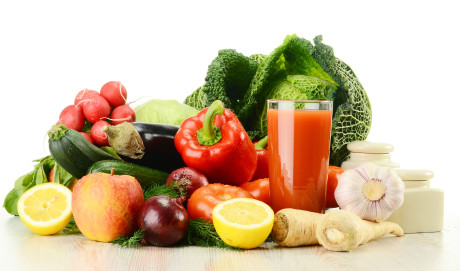 Type 2 Diabetes
Type 2 diabetes is a chronic disease in which your body is unable to maintain a normal blood sugar (glucose) level.
15 Ratings with 11 Comments
5.0 Rating
July 30th, 2017
Super Nice
1.0 Rating
April 15th, 2017
No Bedside Manner
I went into the preble county ER with constipation and vomiting. This doctor told me that I was too worried about being constipated. I have a tendency to vomit if I am constipated. He told me that I am just too worried about it and that isn't the issue. He told me that I wasn't in pain because "bubbling feeling in the abdomen isn't uncomfortable or painful". I'm pretty sure that he saw that I was on prozac and automatically assumed I had anxiety. He was very rude and wouldn't listen to anything that I said. My mom was trying to explain my history and my family GI history and he said that he wasn't worried about it because I was only 18 even though all of these issues appeared in family members at my age. He made me cry I was so upset with him. He had no bed side manner. He obviously is brilliant but working with patients is not for him.
1.0 Rating
October 31st, 2016
grandmother
I think this dr is a rea Jeri wouldn't listen to what my daughter n law had to say about my grandson kept cutting her off then on his way out he grabbed my grandson by his penis and and said whoop whoop my experience was not good at all. Pull his licenses
1.0 Rating
August 1st, 2016
Stay far away from this Doctor. He is not competent and almost cost me my life.
Went to Good Sam North ER extremely weak and hallucinating. I had had been diagnosed by my primary care physician with a Sinus infection days earlier but something was seriously different this time around. Primary care physician told me to go to ER and I ended up with him. He diagnosed me with Vertigo before even speaking with me then sent me home. Completely missed real problem of severe Pneumonia with a fatal complication if not treated of Diabetic Ketoacidosis.Didn't listen to my chest till my wife insisted and then dismissed her request for a chest X-ray. Had I not gone back to ER and lucked into a competent Dr. I would be dead right now.
1.0 Rating
September 6th, 2014
Unhappy
Weird basement office and staff. Not going back
5.0 Rating
September 5th, 2011
Tanya Brown
5.0 Rating
May 29th, 2011
A Patient
The best medical experience. Dr. Lebowitz was thorough and caring. Getting in and out a breeze. Listened to all my concerns.
5.0 Rating
September 4th, 2010
Explained everything to me. Kind under very difficult circumstances. Very professional
5.0 Rating
September 4th, 2010
patient
Very knowledgeable. Spent a long time explaining things. Professional and caring.
1.0 Rating
July 7th, 2010
Never again!
2.0 Rating
May 12th, 2015