Rate Now
Share Your Experience
Have you seen Dr. Jeffrey Passer?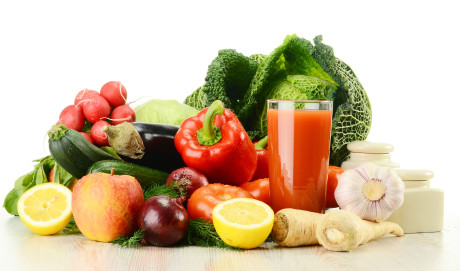 Type 2 Diabetes
Type 2 diabetes is a chronic disease in which your body is unable to maintain a normal blood sugar (glucose) level.
79 Ratings with 47 Comments
1.0 Rating
September 27th, 2016
Horrible Experience
The office staff are rude and inconsiderate. I will never return to the is doctor. FYI if you are a new patient don't expect the receptionist to greet you and you better show up early. The paperwork is emailed to you and you better make sure you have it filled out completely and arrive early to allow the receptionist time to input your demographics. Horrible receptionist and office manager, Kelly. I reported this issue the Dr. Passer's nurse, Tina and nothing was done about it.
5.0 Rating
September 22nd, 2016
5.0 Rating
August 13th, 2016
1.0 Rating
August 6th, 2016
See anyone else!!!
I went to see Dr. Passer for potential thyroid issues. Not once in his office was I able to speak with him, only his nurse practitioner. After running a series of tests, I was given T3 only Cytomel to treat my hypothyroidism along with other vitamins and hormones available through their office. When I still didn't feel right, I called the office and was told to increase my dosage of thyroid medicine. There was never a diagnostic explanation, I was just told "if you feel like you need it, then take more." I was also offered anti depressants if I didn't feel better. I called to make a follow-up appointment and to make payment arrangements on outstanding invoice. I never received a call back. I sent an email to the same effect, and never received a call back. I then went to two other doctors as I spent a year under Dr. Passer's treatment. The first dr. told me that I should stop all medications prescribed by Passer immediately, that they were doing more harm than good. Wanting to trust Dr. Passer, I got a third opinion hoping the Dr Passer's treatment would be backed up and that I truly hadn't wasted a year of my life. I learned that the treatment that Dr Passers nurse practitioner had put me on, for hypothyroidism had made me extremely hyper thyroid and shut down my adrenals. And Passer was continuing to increase the dosage to treat my HYPOthyroidism. Had I continued the treatments as they prescribed, I would've been in very bad shape. I've now gone through two months worth of tests and additional treatments to undo what Dr. Passer's office did to me. Not to mention all the time I've missed from work due to illness brought on by their bad treatment. And now today I received a notification that I'm being sued by his office for an outstanding invoice. The same invoice that I attempted twice to speak to someone about. This is not a doctor that is there to help this is a Doctor Who is looking to make money off of the sickest patients. Don't let your first appointment there fool you. Once they hook you, then you're on your own. Find any other doctor that you can, this guy is a quack and a disgrace to the medical community.
1.0 Rating
July 29th, 2016
Do some research
It's just the same as any endocrine dr. Except they prescribe natur-throid. The lady at the front desk that checks you in is just NASTY! she is very very rude. And god forbid you owe any balance to them upon seeing the dr for anything. They demands payment up front otherwise you get treated very poorly
5.0 Rating
July 14th, 2016
Risk Control & Safety Director, Marcotte Insurance Agency
Jeff Passer has been my primary care doctor for more than twenty-years. I am a 60-year old man,who feels and acts like I am 35. Jeff has always been there to counsel, help, monitor and treat me through the years and continues to do so now. He is an excellent Physician and as importantly a caring human being. My goal is to continue working with Jeff and his staff to maintain and even increase the quality and longevity of my life. I am sure I am where I need to be with Jeff and his staff to attain that goal!
1.0 Rating
July 7th, 2016
Horrible
Rude staff, expensive, not there to help - there to make money. Young blonde at the desk is one of the rudest people I have EVER met! Stay clear of her! I was really hoping to find answer that Dr. Passer's office. After a year of going there I am looking for another specialist to see. Nothing has helped me and I'm seeing more and more signs of other problems. Their answer to everything was that I needed to watch what I was putting in my mouth. I am a normal person who eats pretty healthy, don't exercise a lot because of all the symptoms I have, which again I thought they would be able to help with. I would not recommend them to anyone.
1.0 Rating
December 31st, 2015
Horrible
1.0 Rating
December 16th, 2015
Nightmare Doctor
5.0 Rating
July 29th, 2015
1.0 Rating
July 14th, 2015
So, I went to Dr. Passer three times. After horrible visits every time, I found a new physician. When I told my GP that I had tried Dr. Passer, she said, "Oh, I am sorry. He really does just run a factory." Here's a couple of my thoughts. 1. Rudest staff I've ever worked with. In person and on the phone. 2. Runs unnecessary tests (read: EVERY test known to the medical profession) to jack up the cost. 3. Checks watch constantly during initial visit even though it is $800 out of pocket after insurance (BCBSNE). 4. Not in the business to help people. In the business to make money. 5. Follow-up after visit = bill