Rate Now
Share Your Experience
Have you seen Dr. Jeffrey Posnick?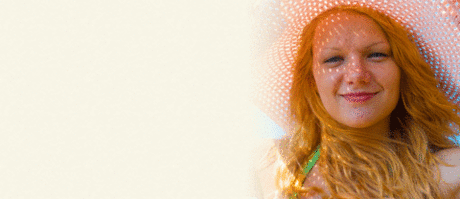 Skin Cancer
Get the facts about skin cancer, including the different types and symptoms.
35 Ratings with 9 Comments
1.0 Rating
February 18th, 2017
The worst decision I ever made. Life changing
The worst decision Of my life was to allow Dr Posnick to touch me. I had orthognathic surgery performed by dr posnick over 10 years. Not a day has gone by when I have not lived in constant pain. Dr posnick underplayed complications and insisted that I needed more procedures then I had come in for. During the ostemy on my lower jaw an extra bone broke. When I woke from the procedure I knew something was terribly wrong. Dr Posnick never came in to see me but instead sent his fellow. I believe the fellow shattered my jaw but they refused to admit it. As I had requested that only Dr Posnick perform the surgery. Subsequently, The bone fragments split off from my jaw and entered my oral cavity. The bone became necrotic and septic and needed to be removd. The trigeminal nerve was cut leaving me in constant agony and dependent on pain meds. He was so arrogant and dismissive and told me he did the best he could with my bones. This is an abbreviated review. After reading another review that is eerily similar to mine I believe this man is a sociopath and should not be allowed to practice medicine. Please stay away!
5.0 Rating
July 18th, 2012
Maria Nunez,RN
After doing my research, I found Dr.Posnick. My son had a jaw deformity and Dr.Posnick spent a long time with us explaining everything. He had a wonderful "bedside" manner, so calm, reassuring, and knowledgible and willing to explain things to us-we had lots of questions- which he answered patiently until we understood fully. We are very happy with the results. I have recommended him to several friends who've had similar experiences.
5.0 Rating
July 12th, 2012
A whole new world!!!!!
I read the oct 11;2011 comment.I am sure that the who wrote that is mentally unstableI am friends with many nurses at Georgetown and Dr Posnick never allows fellows to operate on his cases. They simply assist him. Stryker reps use him. My results were sensationalDr Troost is not his friend!He is too busy writing,teaching and operating. Crazies everywhere these days,Thank you Dr Posnick for changing my life I have so much self esteem now !
5.0 Rating
July 11th, 2012
Wow
5.0 Rating
July 11th, 2012
GREAT DR!!!
We were treated exceptionally well.Dr Posnick is the best. There is no other surgeon to go to if you have jaw issues.The review that stated a botched job is not a patient! I have met many patients and they all feel the same as we do!Dr Troost is a remarkable surgeon and they are not friends!!! They are colleagues. A big DIFFERENCE.Dr Posnick is a class act with great knowledge, teaching wrtiting and operating!!!
1.0 Rating
October 22nd, 2011
Definitely do NOT recommend for any major surgery
Dr. Posnick performed major surgery that he represented he was capable of doing. He even added items to the surgery. Because almost every aspect of the surgery was botched, subsequent specialists have indicated "this is not what they like to see" or "nothing we can do now". One plastic surgeon asked if I had been in a car accident. What is worse, Dr. Posnick tried to cover up aspects of the bad work at the time with consultation appointments with his ENT friend, Dr. Troost. You put a lot of trust in your surgeon, and I learned the hard way it is totally misplaced in Dr. Posnick. His major incompetence will go with me to my grave and it impacts me every single day. I had specifically requested that his fellow studying under him NOT do any of the surgery so if that is what happened it is simply another form of dishonesty. I strongly recommend steering clear for any significant surgery. He has a beautiful office but my experience was a disaster. To think he wrote a textbook on cranio-facial surgery and is training medical students at Georgetown just makes me cringe. I thought I had done my research and was totally let down. He even had the nerve to advise against another surgeon I was considering because you can't fix mistakes. His mistakes also can't be fixed and he did not even do the basic things right. Don't be impressed by his credentials or the fact he has written a textbook.
5.0 Rating
August 11th, 2010
concerned mother of daughter with jaw malalignment
Dr. Posnic was great. My daughter had a really bad jaw deformity that dr posnick did surgery on 4 weeks ago. She's doing great. His bedside manner was great and his pre-op preparation was excellent. he made sure all pre-op preparations were done way before the surgery and he worked very well with our orthodontist. It was definitely worth the trip to Washington for the surgery.
5.0 Rating
May 19th, 2010
The best in his area of expertise
Aside from the fact that they do NOT accept insurance and you must pay a huge deposit prior to surgery- this Dr. is THE BEST at facial corrections in children. My son's jaw and face were transformed. A neighbor's son had the same surgery and three years afterwards went to Dr. Posnick after seeing my son's results. Her son had a second surgery and looks amazing.Facial, jaw, underbite type issues are his specialty. Genius for sure. No one better for orthomaxilary plastic surgery.
5.0 Rating
March 23rd, 2017
1.0 Rating
February 18th, 2017