Rate Now
Share Your Experience
Have you seen Dr. Jeffrey Sassmannshausen?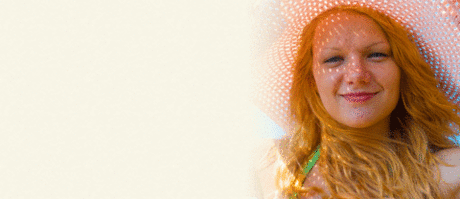 Skin Cancer
Get the facts about skin cancer, including the different types and symptoms.
Quality Rating
Highly Satisfied
44 Ratings with 9 Comments
1.0 Rating
May 23rd, 2017
Awful and will NEVER return
This doctor is completely unprofessional and has zero bedside manner. Going in for an initial acne appointment, I was asked at least four to five different times by incredulous nurses and the doctor why I wasn't on birth control. I understand that birth control medicine can affect acne, but taking BC isa personal decision and saying, "no," once should be sufficient for the average person to comprehend. When Dr. Sassmannshausen asked where my ance issues were, I began to take off my jacket to show him my back and chest acne. He decided to grab the front of my camisole and pull it down, pretty much exposing me to himself and the two nurses in the room, before even asking if he could touch me or tell me what he was doing. I was embarrassed by this and astounded by his rushed, rude and impersonal manner. Neither him nor his nurses gave me any information about the medicines that were prescribed and I was ushered out of there so quickly, I didn't even get a chance to ask any questions. I don't care how busy you are, never act like the patient you are seeing is not as important as your next one, and NEVER touch a patient without telling them first. Never going to this Derm ever again.
1.0 Rating
December 9th, 2015
Medicine Refill/Appointment Scheduling
I called to schedule an appointment today and was told nothing was available until late January, which I accepted. When I called in a refill for the one medicine I was out of, I was told it could not be filled since it has been over a year since I was seen by Dr. Sassmannshausen, which I understand is protocol. I called back and asked for an improved date appointment. I was told I could be seen in early January, but the prescription could still not be filled until my appointment, which is a month away. When I tried to explain to the scheduler how I needed the medication to keep from having a serious issue by then, she told me I was being rude, so I canceled the appointment. I have been told by Dr. Sassmannshausen in the past to only use my medications when needed (which has become less frequent in the past year) and to only follow up with him as needed. I try not to fill up the doctor's busy schedule with unnecessary appointments, leaving room for patients who really do need to see him. When I need a medication, I expect to be seen within a reasonable time, which was not the case today. I have had great, caring service in the past, but today was not one of those times.
2.0 Rating
August 4th, 2015
Dr Sassmannshausen saw me briefly to take a biopsy. He didn't even do the surgery for the skin cancer, his assistant did. furthermore I was harassed twice about paying my bill and I hadn't even been billed yet the second time. I have an 826 credit score and I am anal about paying bills on time. I was even confronted about it in front of other patients in the waiting room. All these people want is money as you can tell by the elaborate waiting area. Go to a real dermatologist and not the botox squirter at 3 rivers dermatology in ft wayne,in!
1.0 Rating
November 29th, 2014
ineffective and inappropriate
I had heard that this was a good derm. He was not. He was seeing me for a dermatitis on my scalp with some associated hair loss. He asked me an inappropriate question about other areas of hair loss with his nurse out of the room. I am also in medical and have to ask patients sometimes very delicate questions. His question was deliberate and not necessary to my condition. I was very offended. That should not have been his first question. Also he was not skilled in this area of treatment, but did not refer me to another provider. I went to the Cleveland clinic and received good care and a fix for the dermatitis. He , on the other hand stated that when skin is affecting hair that you will never get your hair to return, especially eyelashes. Not true as mine are all back , long and thick again. I would never recommend this doctor .
5.0 Rating
November 25th, 2013
Have Heard Many compliments
While I have never been to Dr. Sassmannshausen, I have heard that people are very satisfied with him, and he is very qualified. If I needed a dermatologist, I would go to him based on the complimentary remarks I have heard about him. The reason for the 5 star rating is all the good things I have heard about him.
5.0 Rating
January 25th, 2013
5.0 Rating
February 24th, 2011
Scientist/artist
2.3 Rating
December 17th, 2009
I felt cheated by this doctor. After telling him I could not afford to buy hundreds of dollars worth of medication each month, he kept prescribing only name brand (no generic). He will do everything in his power to make you buy name brand. It makes me think that he is either getting paid consulting fees or being sent on trips by the pharm companies. Unless you want to spend lots of money (I have great insurance) stay away from him.
Doctor's Response
It is important for patients to understand that not all generics are as good/effective as the name brand. Insurance companies, pharmacies, and generic manufacturers would like for you to believe that they are the exactly the same. However, I know (because I have been prescribing these medicinies for many years) that in many cases, the brand medicine is superior to the generic. If you come to see me, I assume you trust my professional expertise. If a generic is an acceptable alternative, I will tell you. If the generic is not going to be as effective, I will tell you that too. Many of the pharmaceutical companies offer rebates to patients so that they can get the superior product less expensively. Often times, with the rebate cards, the cost of the brand name medicine is less than the generic. I will always prescribe and recommend the best product to treat your condition; it is the patient's choice whether he/she want to use the cheapest medicine or the best medicine.
SHOW
5.0 Rating
August 21st, 2017
4.0 Rating
August 21st, 2017
5.0 Rating
July 14th, 2017