Rate Now
Share Your Experience
Have you seen Dr. Jeffrey Scheib?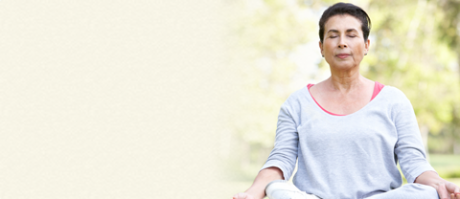 COPD
Get the facts about chronic obstructive pulmonary disease (COPD), including symptoms and complications.
Quality Rating
Highly Satisfied
19 Ratings with 7 Comments
5.0 Rating
January 21st, 2016
Kudos for Dr. Jeffrey Scheib
I had the good fortune of being accepted as a patient of Dr. Scheib. On my first visit he spent a lot of time with me and studied my lengthy file. He is focused on finding the correct diagnosis for his patients. I have never had any physician take my file home to read in the evening. He had a large number of labs done during the first visit. It confirmed what he already thought, that a diagnosis of Lupus by one of my other physicians had been in error. He explained how that can occur. I also was having severe pain my arms. I could not even take the bed cover off my arms due to the pain. This is under good control thanks to Dr. Scheib. Dr. Scheib suggested to me that another of my specialists might want to give me a RX which would help some problems. I asked the other doctor about it and was prescribed the RX which is helping me very much to manage some of the symptoms. I don't see Dr. Scheib as rude or arrogant. I see a doctor who cares about his patients and tries to give them the best medical care. He has always listened to me and has patiently answered my questions. I appreciate everything he has done for me.
5.0 Rating
January 14th, 2016
Dr. Scheib has been the best Rheumatologist I have seen in several years. I had been to two other local rheumatologist before being treated by him. I was previously misdiagnosed by the other rheumatologist, but Dr. Scheib ran the necessary test to determine the best route for my treatment. He has always been courteous, professional, and has always taken the time to explain my treatment plan. He makes me feel relaxed and able to talk about any changes I feel may be needed. Since being under Dr. Scheibs care, I have been able to continue to improve my activities from the smallest details, such as brushing my hair to enjoying my hobby of hiking. Both were nearly impossible for me previously. Dr.Scheib even worked me in to be seen during an injury and never made me feel rushed or as if I were an inconvenience to his busy schedule. I appreciate him and his staff immensly and cannot speak highly enough of them and the level of care I receive
3.0 Rating
April 22nd, 2015
Very rude
5.0 Rating
November 11th, 2014
Excellent care
Dr. Scheib provided excellent care to my father when he was ill and had not trusted other physicians. He spent a great deal of time explaining my father's disease to him and our family. Dr. Scheib knew what was wrong with my Dad and my father trusted Dr. Scheib without any doubt. He made sure Dad knew how to take his medications and what each medicine was doing. He gave my father a complete physical and was very thorough with his medical care. My father was a very intelligent man. Dr. Scheib was respectful and so kind to my Dad. Within a week my father was back to doing the activities he loved doing and it was because Dr. Scheib correctly diagnosed what was wrong with my father. My Dad was once again able to enjoy his life again. Dr. Scheib also called my father several times to discuss the laboratory studies and to check to see how my father was feeling. No other physician had ever done this for my father and Dad thought that this was remarkable. Dad was very comfortable with Dr. Scheib's care and knew that he was getting the best care available. Dad was grateful that he finally found a physician who really listened to him, examined him thoroughly and cared about his overall health and well being. Dr. Scheib's staff was very courteous and kind to my father and our entire family. Overall excellent physician and staff!
5.0 Rating
September 19th, 2012
EXCELLENT
Dr. Scheib goes above and beyond in assessing, treating and caring for me as his patient. He quickly got to the bottom of my arthritis and kept me active for years in quality of life. Even now, when i developed cancer, he is there to assist in adjusting my medication and gives 110% to assist me in everyway possible.He is not like any other. HE CARES. Would trade off my whole oncology team for one like him. Doc Scheib is one in a million. If you want a highly skilled doctor that is truly a 'good person'...that is him.
5.0 Rating
September 23rd, 2009
Former Patient
In my mid twenties, I started having trouble turning door knobs, swelling, and pain in my hands. Doctor Sheib did a great job. He would not diagnose me with rheumatoid because he said I did not have that type. He ran lots of tests and did blood work. He was very aggressive in my treatment, and the arthritis went away quickly with the right medication. My arthritis went away after my first child, so I haven't been back. However, if it ever does come back, he is my doctor!
5.0 Rating
August 12th, 2009
4.0 Rating
July 8th, 2016
4.0 Rating
June 15th, 2016
5.0 Rating
March 31st, 2016
2.0 Rating
June 17th, 2015