Rate Now
Share Your Experience
Have you seen Dr. Jeffrey Seder?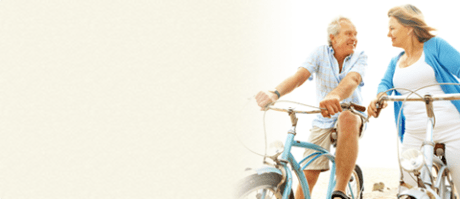 Atrial Fibrillation
Get the facts about atrial fibrillation, including symptoms and risk factors.
31 Ratings with 15 Comments
5.0 Rating
July 23rd, 2017
Listens and cares about health
1.0 Rating
August 17th, 2016
Wasted Time and Effort
Approx 2009/2010 I saw thiss Doctor for Cardiology. I saw him about 3 times. On my 3rd visit he must have been having a bad day because he exploded with anger toward me and I have a witness who saw it happen. Between my 2nd visit and 3rd visit I had seen I saw my primary care Doctor and she refilled my cholesterol medication as I had been normally doing. He new I was taking this medication from the very start of my first visit. So on my 3rd visit He loudly raised his voice and yelled at me "WHO DO YOU WANT TO DO YOUR REFILLLS A CARDIOLOGIST OR A NURSE PRACTIONER! plus other things. I felt shocked, demeaned and embarrassed. Gezz.....I decided after the visit that I did not want this Doctor who has a labile temperament. I changed Doctors and found that in his medical record he had diagnosed me with AUTONOMIC NERVOUS SYSTEM DSYFUNCTION while under his care and he NEVER told me.
5.0 Rating
June 22nd, 2016
5.0 Rating
October 26th, 2015
VP
4.0 Rating
August 7th, 2015
Richard Edwars, retired engineer.
Been going to see Dr. Seddar for about 11 years and can't say anything but good things about him. Very confident that he is an excellent doctor. Had a few in the past I could not say that about them. Biggest complaint is that often times it is hard to get in touch with the office because they are closed from noon to one each day and at 2:00 on Friday for the rest of the day. Also can't leave a voice mail - system will not allow. So, I tried to fax a message - FAX number is not listed on business cards or any where else. Here it is on Friday (2:30 pm), I need to change an appointment and have to wait until Monday. Just hope I don't for get. I realize that this is a convience issue, but also very annoying. So far as medical issues, he and his office is first rate.
5.0 Rating
April 28th, 2013
Mrs.
I visited Dr. Seders office in Florida (Florida Center for Weight Management) I was 100% satisfied with both Dr. Seder and the staff. Everyone seemed to be on target with the procedure. I saw no room for error in care. On a more personal note; I enjoyed meeting Dr. Seder and his wife Crystal, under what is an uncomfortable situation for me. Both of them have helped me to make the decision to be a healthier me. I am looking forward in starting this new journey and honestly feel I have selected the best office to aid in reaching my goals. I wanted to say thank you and note that I trust what's in store for me.
5.0 Rating
March 11th, 2013
Mrs
Professional, Knowledgeable and friendly. They have changed my life!! I joined the Florida Center for Weight Management and it was the best thing I ever did for myself. Dr. Seder and Crystal make a wonderful team. Together they gave me the strength to achieve my long term goals. I did not make it easy for them and they continued to asset me through the long haul. I lost the weight that I was struggling with for years in just over one year. I would have never thought it would have happened as well as it did. I am a new person, with a new life and look forward to each and very found day! I cannot thank the two of them enough for being the support that I ever experienced. I love my new look - Thank you!
5.0 Rating
May 25th, 2011
5.0 Rating
September 24th, 2010
Weight Loss Adventure
My husband and I went to Dr. Seder for his weight loss program. A little skeptical and unsure we decided to give him a try and never once regreted that decision. Dr. Seder was very thorough and spent as much time as needed with each of us to be sure our needs were being met and that we were being successful. He has a great program that anyone who is truly serious about losing wieght will be successful at - without a lot of pain. Between his planned nutrituion plan for us and the use of medications to help us achieve out goals, we were 150% successful. Dr. Seder also has kept up on track on our road to maintaining our weight loss. I feel he will always be there for us if we hit a stumbling block in the road. Very professional himself and his staff treated us with respect and professionalism. Very warm and friendly office, both in Florida and in North Carolina. I would recommend him to a friend or family in a heart beat!! Thanks Dr. Seder - we could not have done it without you!!!
1.0 Rating
September 21st, 2010
5.0 Rating
January 27th, 2010
He helped me
Nearby Doctors

Dr. Jeffrey Seder is similar to the following 3 Doctors near Estero, FL.

Dr. James Venable III

Cardiology, Interventional Cardiology, Cardiovascular Disease

Bonita Springs, FL 2.51 mi