Rate Now
Share Your Experience
Have you seen Dr. Jennifer Atadero?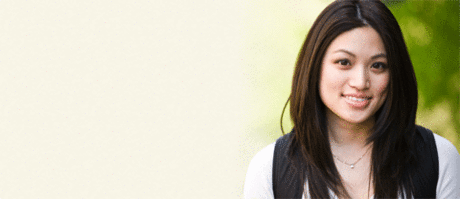 Birth Control
Get the facts about birth control so you can decide which type is right for you.
Quality Rating
Highly Satisfied
42 Ratings with 11 Comments
1.0 Rating
April 20th, 2017
Ill-mannered receptionist
Dr. Jennifer is great, mild-mannered, understanding and cooperative. However, the reason for my review is the receptionist Nicole which should be fired for her lack of customer service skills. She is offensively impolite, hangs up the phone on the patient. I am appalled at the customer service and believe the doctors should be aware and I will be speaking with them. It appears that I am not the only patient sharing this opinion as reading the below. If someone is as bitter about her job as this Nicole, this should not be tolerated by the doctors.
2.0 Rating
October 2nd, 2015
Horrible Hours, rude office staff, good doctor
I had been going to Dr. Atadero for years. She is a wonderful doctor and always remembers you and seems like she truly cares about your well being. However, it is a nightmare getting any sort of appointment as her office staff is rude and their hours are ridiculous. The staff all takes their lunch break at the same time, they hang up on you, and nothing can be done efficiently. On top of that, the staff is clearly stuck in the stone age as any documents you may need to go to a new doctor have to be FAXED over as they "don't have e-mail." I moved back to the area and wanted to go back to my old doctor but with this office staff, it's near impossible.
5.0 Rating
September 13th, 2015
She's The Best
1.0 Rating
December 18th, 2014
Staff with bad attitude.
1.0 Rating
March 5th, 2013
Find another doctor!!!
1.0 Rating
January 13th, 2012
Horrible Customer Care
5.0 Rating
October 31st, 2011
Dr. Atadero is the most caring doctor I have ever gone to. She was my doctor for over 12 years until I recently moved out of state.
1.0 Rating
October 12th, 2011
BEWARE!!!
STAFF MEMBER THREATENED TO RELEASE CONFIDENTIAL MEDICAL INFORMATION IF I FILED A LEGITIMATE COMPLAINT!!In my 5 years of seeing Dr. Atadero, I have always found her personal care in the office to be very efficient, caring and responsive. HOWEVER, her staff, (1 member inparticular)has consistently been rude, unprofessional and has provided the WORST patient care to a shocking level.
5.0 Rating
November 12th, 2010
Patient
Fantastic. She spent more than 80 minutes first visit learning/discussing my complicated health situation and then in a matter of days did more for me as a patient and tested/diagnosed more than my own specialty docs have done in 10 years. I would highly recommend this doctor (adult/children) and I feel experienced enough (several hosps/docs including Mayo, chronic illnesses, labs/tests) to fairly judge Dr. Atadero. Summary: receptive, thorough, experienced, and goes above/beyond.
5.0 Rating
September 22nd, 2009
The finest GP I have ever had
Through many health issues, Dr. Atadero has been supportive, intuitive, and thorough. She has led my team of physicians (I have an incurable, debilitating illness), ensuring that communication is solid, tests are prompt, referrals are excellent, and my knowledge and understanding of each situation is complete. I trust her implicitly, because she answers any and all questions and concerns I have, as well as encouraging me to seek additional information and opinions if I have any reservations. She is confident in her professional skills, as I am; I am also impressed by her genuine concern for my well-being. My fear of doctors was overcome by working with her for all of my medical issues; she is empathetic, understanding, knowledgeable, and trustworthy.
5.0 Rating
August 25th, 2009
Miss her much!
I have been around for many years and had several Doctors. Dr. J. Atadero was the nicest, and most caring Dr. I have ever seen. She really listens to your issues and try's to come with solutions. She is also very gentle, and did not make me nervous at all. I live in another state and I am seriously considering coming back to see her when I visit my home town for my yearly check-up lol. Once you go to Dr Atadero's you will never want to go anywhere else :-)
5.0 Rating
January 23rd, 2017