Rate Now
Share Your Experience
Have you seen Dr. Jennifer Casey?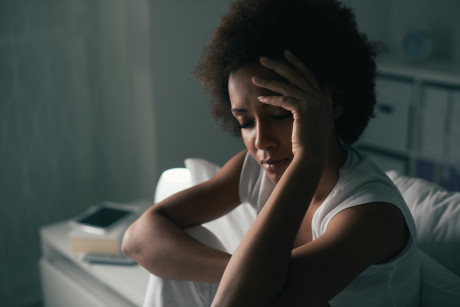 Bipolar Disorder
Get the facts about bipolar disorder, including the different types and symptoms of each.
28 Ratings with 18 Comments
1.0 Rating
August 10th, 2017
Wow! She lies!
Here's the truth. This "doctor" is manipulative. She doesn't communicate well. She lies. She doesn't listen to your concerns. She is very condescending and patronizing. If you have an IQ above an 85, she will feel threatened by you. She is dangerous and is probably mentally ill herself. When she decides she can't screw with your head she will tell you she is closing her practice and show you the door. Hmmmm....this experience was several years ago. She never closed her practice. She just doesn't have a justifiable reason to dismiss you as a patient. Be warned.
5.0 Rating
January 10th, 2017
Outstanding professional!
5.0 Rating
November 14th, 2016
5.0 Rating
November 9th, 2016
I have been a patient of Jen's for over 10 years. She helped me sort out a very difficult decision I had to make over a 5 year period. She is realistic, candid and has a great sense of humor. She never sugar coats anything. In any counseling situation you need to be open minded to what you are going to hear. She doesn't give you her opinions, she helps you form your own. Office setting is very confidential. Highly recommend.
1.0 Rating
October 12th, 2016
Dr Casey should lose her license!
Dr Casey has NO PROFESSIONAL BOUNDARIES and lets her own anxiety taint the treatment in incredibly destructive ways that are confusing to the patient. She invites codependency and seeks validation to compensate for her own deep insecurities as a person and professional. She needs a therapist more than her patients!!!
Doctor's Response
I am sorry that someone is hurting enough that they chose to post this. The boundaries here are a bit off :) First this is a site for patients only. If a patient feels upset with treatment then I would encourage them to talk to me about it. Second using a diagnosis without both a license as well as a treatment relationship are two more boundary violations. Third I have no idea how anyone would know me and my patients to make a relative comparison of my mental health in regards to theirs. I would also be concerned that mental health and mental health diagnosis is strictly for treatment - not to be used as an insult. I am also puzzled that this individual rates my office, ease of appointments and everything else equally badly at one star. .... If anyone has this level of concern they should bring it to the Board of Medicine. That way a full chart review of the entire situation may be examined. This is a very serious allegation and borders on cyberbullying.
SHOW
1.0 Rating
October 9th, 2016
Negative experience
5.0 Rating
June 1st, 2016
Excellent
Dr. Casey listens, watches, and thinks. I am grateful for her knowledge and kindness and having a doctor that truly "sees" a patient is refreshing and effective. She helped me tremendously.
5.0 Rating
August 21st, 2015
5.0 Rating
August 13th, 2015
1.0 Rating
February 12th, 2014
This doctor prescribed me the wrong dosage twice and did not understand how mail order pharmacies work. She would only write prescription for 1 month at a time, thus costing me 3 times what it should have. While she appeared to be attentive, she ended up not hearing me regarding what I needed from her (someone to manage my meds). This doctor will "drop" you if you do not follow her "suggestions". Rather than continuing to encourage me to seek counseling, (which I had already arranged) she dumped me. She would have known that if she had taken the time to ask rather than assume I wouldn't go and decide between appts that she was done with me. I am 60+ years old and have been in counseling on and off all my life. I know how it works and the emotional commitment involved. She also over-analyzed some things I talked to her about and made them into "issues" that were nothing more than normal annoyances in my life. She liked to tell me how I was feeling rather than the other way around. Having said all this, I was completely surprised when she told me I needed to find someone else to help me as I thought after the initial intake and a few check in visits that lasted way longer than the 15 minutes I was expecting she would start to simply manage my meds rather than judge me. Don't waste your time. She is way too quick to decide that "she can't help you".
Doctor's Response
I do take several meetings initially with patients to find out what symptoms they are complaining of as well as what symptoms they exhibit. If you are looking for a doctor to prescribe on demand without examining the situation I am not the doctor for you. As a physician it is my job to learn medicine and understand treatment options that are empirically supported. It is not my job to provide patients everything they want. I want to work collaboratively with patients to find solutions to problems. I do believe a patient's belief or desire in a medicine is important information. At times a patient may ask for something that I do not believe will be beneficial to their health. I prescribe many medications which are controlled in part due to the difficulty of judging for oneself what will provide the best results short and long term. This does mean that at times I may need to tell a patient something they do not want to hear or deny them something they want. It is not my intention to judge people but it is my job to diagnose problems, and judge which treatments I believe will be helpful. This IS making a judgement about the illness and likely prognosis - not the person. I do understand this can feel like a personal judgment and try to be gentle in relaying this information. No patient is compelled to follow any advice or take any medication I prescribe for them as an outpatient in voluntary treatment. However, if we cannot agree on a treatment plan after several visits I do ask them to find another provider.
SHOW
5.0 Rating
April 15th, 2013
So glad I found her!
As an earlier person mentioned, it is critical that you and the doctor are a "good fit." I know from past experience that it is not always easy to find the right doctor for your particular needs. My former doctor retired and suggested that Dr. Casey would be a good fit for me and boy was he right! She has helped me soooo much. Dr. Casey really cares about her patients and has a remarkable memory for details from previous discussions. I was especially impressed that she actually thought about some of my issues outside of our appointments and on occasion called me to follow-up! I have high praise for her professionalism, her depth of knowledge and her manner of interacting with a patient. And finally, she also has a great sense of humor! I have recommended her to friends, but unfortunately she is not accepting new patients.