Rate Now
Share Your Experience
Have you seen Dr. Jennifer Deblieck?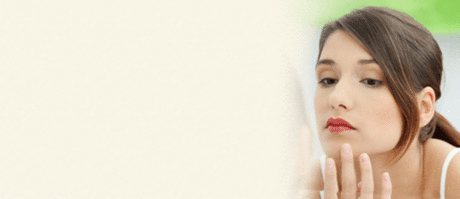 Acne
Get the important facts about acne, including the different types and what causes it.
19 Ratings with 12 Comments
5.0 Rating
March 1st, 2015
Best dermotolist I have ever been to....
1.0 Rating
February 26th, 2015
Cold and Uncaring
1.0 Rating
January 5th, 2014
Disappointed
5.0 Rating
August 14th, 2013
division administrator
2.3 Rating
August 1st, 2013
No extentsive screening
After several years seeing Dr. Deblieck and after having had many biopsies and skin cancers....she hesitated to do more ...at my presistant did and....of course....there were more irregularities. I've been to her at the least 50 times...and never once has she done a full body screening....That concerns me and...with my husband it could have been more serious. Something she dismissed was later determined to be melenoma.
5.0 Rating
June 19th, 2013
My favorite doctor, ever
I've been seeing Dr. Deblieck for about 15 years, and have the highest respect for her. She is probably the kindest doctor I've met. She always has time to answer my questions and listen to my opinions. In my case, my problems aren't that serious, but she has treated my husband for cancer and other things, and he holds the same opinion. And when my daughter had 3rd degree burns from spilling hot soup on her legs, the doctor was able to fit her in immediately. The treatment was extremely effective and two years later she doesn't even have scars! My only caution would be to avoid late afternoon appointments, as the office tends to get slow at that time of day -- I've always assumed it's because they are trying to fit in emergency requests and school kids. But Dr. Deblieck is kind, intelligent, and a great doctor! I would recommend her to anyone, and do.
1.0 Rating
November 19th, 2012
BAD
When I go to a doctor and I seem to have a better understanding of what the type of exam I requested then she does, that is a problem for me. I pay attention to my own health, I read, I know what a "full body check" includes and she does not. I am now disputing my bill due to the fact that I went to another doctor, and he in fact found not one, but two areas of concern- concern enough to have scrape biopsies, and then further procedures when those results came back. When I called the office to discuss this issue, I was offended by the comments her "office manager" had mentioned, I myself was not a doctor (and by her standards I suppose that means I know nothing) and also that there may have been a personality conflict- which there most certainly was not. Dr D is a lovely woman, not a great doctor.
1.0 Rating
July 13th, 2011
Wrong Diagnosis
5.0 Rating
March 28th, 2011
I've been seeing her for several years. Dr. Deblieck is very thorough. She follows strick diagnostic procedures even when both of us know what the diagnosis will be. She is cost conscious as she tries to take care of the maximum number of issues per visit. Dr D. tells me where to get better prices on various products she recommends. I trust her completely and would recommend her to others without hesitation. She has been very patient with me, taking the time to explain what my problem might be, causes, and remedies. A real professional.
1.0 Rating
November 18th, 2010
I will never go see this Doctor again.
5.0 Rating
October 5th, 2010
Dr. Deblieck has seen 5 of my family members. She has removed suspicious looking things off of 3 of us. She is fast, efficient, and a good diagnostician. She's also gentle and kind. She treated my 83 year old mother like a queen. My mother has Medicare and a supplemental insurance so I don't think Dr. Deblieck is concerned about my mom's socio-economic class. I had this weird growth on my back and Dr. Deblieck had it off so fast and painlessly, I was amazed. There's no scar where it was before. My daughters both saw her for acne and dark moles. My husband has had several moles removed and sent to pathology. I think she's a great dermatologist and we will continue to see her as long as she is practicing.
5.0 Rating
September 5th, 2008
Great - no wonder she's busy!