Rate Now
Share Your Experience
Have you seen Dr. Jennifer Fretz?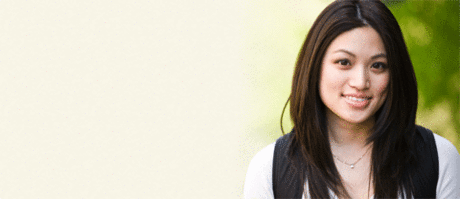 Birth Control
Get the facts about birth control so you can decide which type is right for you.
Quality Rating
Highly Satisfied
42 Ratings with 9 Comments
5.0 Rating
August 21st, 2017
I highly recommend Dr. Fretz
I have been a patient with Dr. Fretz for over 20 years. I really like her as a person and as a Doctor. She spends time with her patient and is always pleasant to talk to. Very understanding and compassionate. During the 20+ years I have noticed a revolving door when it comes to her staff. It is not her fault, but the staff is LAZY when returning calls and especially posting tests results on the patient portal. At times I was in need of medication because of abnormal test results and no one notified me. I often had to call the office or send a message thru patient portal to know my test results. This is a major issue for me to know my test results in a timely manner. I know the job to post test results is assigned to someone on her staff and someone is not doing their job. Perhaps Dr. Fretz is being taken advantage of because of her kindness and trusting her staff to do their job without patients complaining. I guess good employees are hard to find.
5.0 Rating
August 1st, 2016
Wonderful Doctor
3.0 Rating
August 1st, 2016
Never answers phone
1.0 Rating
July 15th, 2016
Disappointed
She's nice,but lacks the knowledge to investigate illness and you have to beg to get any test done.her staff is OK some no longer there,but Jenni is a bulldog.rude,cold& trys to get something on you to screw up your records and character.always have a witness with you.always bring your medications and keep your own records.
3.0 Rating
February 16th, 2016
4.0 Rating
August 6th, 2015
5.0 Rating
September 17th, 2013
Dr Fretz is the best doctor I have ever had!! Sometimes there is a longer than expected wait but once you get to know her you understand why. She never rushes out of the room even when she is busy and running behind. Very patient and thorough. Considerate of people with financial issues or special circumstances. She very much cares for the person not the just the illness, you dont feel like just another box on her to do list. Definite recommend to everyone I can including my own mom.
2.3 Rating
April 3rd, 2012
Great doctor, terrible office
Overall Dr. Fretz is a great doctor. She is very thorough and will spend time with you, however her office staff lacks in this area tremendously. Not only is it next to impossible to get an appointment with her (2 weeks when I was sick) but they are not very helpful when expressing a concern or asking a general question. Also, this office now charges a $25 administration fee for the convenience to call in to have a prescription refilled. ARE YOU KIDDING ME?! You get charged this because you are not seeing the doctor, however I take medication daily and was told I didn't have to see the doctor for a year, but will now have to pay this fee. Absolutely ridiculous!
5.0 Rating
June 15th, 2010
Graet Doctor!
Very professional! My first encounter with Dr. Fretz was not only enlightening it was almost as if I was sitting with a family member. I have never felt this comfortable with a doctor before. She made eye contact the entire visit, she listened to all that was being said and even showed signs of a sense of humor that is difficult to find in a physician. I would recommend Doctor Fretz to anyone including children. I have two young children who absolutely adore seeing this doctor. She has an attitude that is determined to find the cause of any ailment without forgetting who you are. She is not above contacting another physician if she does not have an immediate answer for you on a question.. If your insurance allows you to see this doctor I wouldn't think twice about seeing her.
5.0 Rating
September 13th, 2017
5.0 Rating
August 29th, 2017
5.0 Rating
July 14th, 2017