Rate Now
Share Your Experience
Have you seen Dr. Jennifer Miles-Thomas?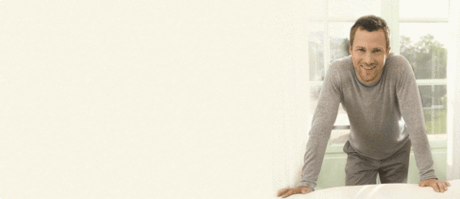 Erectile Dysfunction
Get the facts about erectile dysfunction (ED), including the conditions and medications that can cause it.
51 Ratings with 19 Comments
1.0 Rating
August 10th, 2017
Saw her once. Prescribed medication for incontinance. Was a few minutes late for 2nd visit. Was told I would have to reschedule and couldn't see her for 2 months! receptionist made me wait for over 5 minutes while she talked on the phone and BBed with another patient. Very rude and uncaring. Never went back.
1.0 Rating
May 27th, 2017
Prolapse Cystocele
Dr. Thomas was on call when I called her and told her my bladder was protruding between my legs and had a high level of pain. She said well this line is for emergencies, call Dr. Ani on Tuesday and just push the bladder back up. You can go to ER if want but they are not going to do anything. No bedside manner no patient compassion maybe she has these things on week days and non-holiday weekends
5.0 Rating
July 20th, 2016
2.0 Rating
November 12th, 2015
I'm a real person and I have real and chronic intense pain
I had hopes I'd finally have a doctor who cared and would actually offer options. The first visit gave me hope. The second visit was total opposite. I felt as if my being there was a hassle to her. She stated all my options were exhausted. Except she had only tried two medications and after countless hours of research of my disease I know other options exist. I'm just not an easy fix. She seems well versed in what she does so for her to not try other options and basically send me on my way was quite upsetting. I have a condition that causes extreme pain and constant discomfort. Her best offer was to call my regular doctor for pain management. Even though on my first visit she mentioned vaginal valium. Second visit that was apparently no longer an option. Interstim or Botox was never discusssed. Very very very discouraged at this point.
1.0 Rating
September 5th, 2015
1.0 Rating
August 29th, 2015
Former Patient
Her credentials and educational background are impressive, but if you have an opinion about how your care should go and she disagrees - there is no changing her mind! She is very unethical when it comes to sympathizing with patients with co-occurring emotional problems. I would look elsewhere.
5.0 Rating
January 30th, 2014
Personable and professional
Similar to most reviewers, in my experience Dr. Miles-Thomas was personable and made me feel comfortable discussing a highly personal issue. She was empathetic and knowledgeable. I had a test performed and she scheduled my appointment with her to discuss the test results immediately after the test was conducted. I found that to be my preference to sitting around waiting for a phone call from a doctor's office nurse or an assistant. She explained the results of the test and discussed a treatment plan. She is proactive, courteous, prompt, and has a good sense of humor.
5.0 Rating
June 26th, 2013
She is very knowledgeable while her demeanor is compassionate and professional in her patient care. I highly recommend her when I have the opportunity to do so.
5.0 Rating
June 18th, 2013
Excellent Care
1.0 Rating
March 19th, 2013
patients
5.0 Rating
March 19th, 2013