Rate Now
Share Your Experience
Have you seen Dr. Jennifer Motley?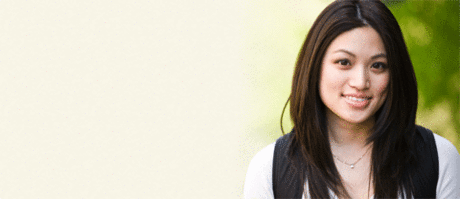 Birth Control
Get the facts about birth control so you can decide which type is right for you.
Quality Rating
Highly Satisfied
94 Ratings with 23 Comments
5.0 Rating
March 6th, 2017
Caring
Dr. Motley is a very caring, compassionate doctor. She has delivered two of my babies, as well as provided me with gynecological care. She is of the utmost integrity and practices excellent bedside manners. She attended to me from beginning to end of each of my pregnancies, -and cared for me postpartum for several appointments due to extra damage my deliveries caused. She spends a considerable amount of time each appointment to address concerns and answer any questions. I'll not use another OB/GYN as long as Dr. Motley is practicing medicine. The waiting room time is nothing compared the exceptional care received.
1.0 Rating
September 9th, 2016
Always wait over 1 1/2 hours
5.0 Rating
August 10th, 2016
5.0 Rating
January 12th, 2016
PATIENT
4.0 Rating
December 11th, 2015
Great doctor!
I love doctor Motley and her staff. Her wait times are long but so worth the wait. The comment before mine makes me so upset how she would write what she did. She spends so much time with me and I have learned to be patient on waiting becuse she is spending time with the patient before me and will do the same for me so I know its worth the wait. She is delieverying my 3rd baby! Her whole staff is amazing and with the insurance comment, I know I am the one who suppose to be educating myself and not depend of the office staff to teach me what I signed up for.
2.0 Rating
December 10th, 2015
Great doctor, terrible practice- Run!
Dr. Motley is a wonderful OB. She will never rush you and she answers any and all questions you may have. However, that leads to insane wait times. I typically wait about an hour and a half, and a few times have waited over 3 hours. My biggest issue with this practice is their office. At least two times the ultrasound techs have asked me why I needed an ultrasound- I feel the nurses or my chart should have that information. A few times the nurses have thought I needed an ultrasound when I had already had them. Just very unorganized. The office staff also is not helpful at all when trying to get billing or insurance information. I'm currently trying to determine what insurance they accept next year and after weeks of asking through the portal and calling the office directly I still don't have that information. They did tell me one insurance was accepted, but when I asked that insurance company they told me they did not cover Motley. Misinformation seems rampant. Basically, love the doctor, but hate the practice. I can't in good conscious recommend her.
5.0 Rating
December 1st, 2015
Love Dr. Motley
Dr. Motley is the most amazing, kind gynecologist ever. She really listens to what you are saying and will do everything in her power to figure out what is going on. Dr. Motley accurately diagnosed my multiple conditions in 3 months whereas my former gynecologist spent 2 years and multiple medications and nothing worked. I'm now on the correct medication and I can not tell you how much better my life is because of Dr. Motley. My only complaint is the wait time after your scheduled appt., and the front office staff. When I have an appt. with Dr. Motley, I wait at least 2 hours after my appt. time, this last appt., I waited 4 hours. The front office staff is NOT friendly or helpful at all. I feel like another number to them.
5.0 Rating
April 16th, 2015
Love Dr. Motley
5.0 Rating
March 28th, 2015
Great Doctor
5.0 Rating
December 15th, 2014
Wonderful doctor
5.0 Rating
November 9th, 2012
More than a doctor...
Dr. Motley is the best OBGYN I have ever been to and I would recommend her to EVERYONE. She makes you feel like you are the only person in the world and remembers EVERYTHING you tell her between visits!! She takes time with you and makes sure EVERY possible question you could ever have is answered and answered well. I recently moved to Texas and found out I was pregnant in the ER one night. The ER doc gave me a list of 3 drs within my insurance network that he recommended.. the first one I called was not accepting new patients and was quite rude... Next on my list was Dr Motley and I can not state how thankful I am now that that first dr was NOT accepting new pts. The only negative thing I can say about this is the wait time.. sometimes you can get in and out in a 'normal dr apt time' but most of the time you can plan to be there for 3 and sometimes even 4 hours. BUT even with that being said... the reason is totally justified, she does not run out in the middle of a question or rush you like so many other docs will do and in turn if some one has a lot of questions it will put her behind... you can't blame that if sometimes it may be YOU needing those 'extra' questions answered!!! I read the reviews before I made my appointment and some people talked about the wait and just like me in the same sentence I will say I don't care about the wait now after one time of meeting her! I now have a 3 month old son that she delivered and will continue using her as my regular OBGYN for the years to come!!! She is a wonderful person and is a WONDERFUL doctor!!!
5.0 Rating
March 28th, 2012
I love going to Dr. Motley. Her and her staff are very polite and show that they care about their patients.
Nearby Doctors

Dr. Jennifer Motley is similar to the following 3 Doctors near Fort Worth, TX.